Instructional Skills Online Course
Learn the important skills for instructing and training staff.
Learn how to train staff on the job.
Learn how to research, develop and write a training program
Learn how to develop a style of delivery for that training
Learn how to assess your students
Learn how to assess the effectiveness of your program
Course Aims:
Analyse the communication effectiveness within a training environment.
Explain characteristics which influence the effectiveness of education, including aspects of both learning and teaching.
Define training requirements for a specified workplace.
Prepare for commencement of a training session.
Develop a lesson plan for training a small group (less than twelve).
Develop skills in the assessment and evaluation of training programs.
Demonstrate the use of audio-visual equipment for lesson presentation.
Demonstrate the instruction of a learner in a one-to-one situations.
Determine the use of simple motivational skills in a training environment.
To promote training and monitor the result of promotion.
Prepare trainees to meet the requirements of the competency standards for assessors.
There are 11 lessons in this course:
Introduction to Training
Communication channels
Skills for an effective communicator
Responsibilities of a trainer to achieve effective communication
Main approaches to helping learning; psychodynamic, phenomenological, behavioural, cognitive-behavioural and transactional analysis
Understanding communication barriers
Trainer responsibilities beyond communication
Leadership concepts
Public speaking skills
Causes of confusion
Writing a speech to communicate a learning point
Understanding Learning
What is learning
How learning is influenced by the teacher, student and materials
Learning terminology
Teaching strategies
Common teaching modes
Class size
Teaching models
Questioning
Recognizing the learners needs
Adult learners
children/adolescent learners
Determining Training Requirements in The Workplace
Assessing Needs
How to gather information
How to use the information you gather
Commencing Training
Arranging resources
Administration
Planning
Training program support
Developing a Lesson Plan
Lesson aims
Structure of a lesson plan
Contingency planning
Writing a lesson plan
Assessment and Evaluation of Training Programs
Assessment
Tests and examinations
Assignments
Evaluation of training programs
Evaluation checklist
Training Aids
Overview
Using audio visual equipment
Visual materials; illustrations, whiteboard, charts etc
Audio materials
Handouts
One-To-One Training
Leadership communication
Tutorial sessions
Conversation development
Motivation for learning
Self esteem
Reinforcement
Trainer relationship building
Body language
Motivation Skills and Techniques
What is motivation
Motivational theories
Improving motivation
Competency
Promoting Training
Overview
Persuasion
Influencing opponents
Influencing neutrals
Handling criticism
Logical persuasion
Assessor Training
Recognition of Prior learning
Evidence
Assessor training
Research skills
Interviewing skills
Asking effective questions
When you have completed the lessons of your Certificate course, you will be given the option of taking the optional exam. It's okay if you don't want the exam, we still issue your Careerline Certificate. For Advanced Certificates however, the exam is compulsory (per module) and are included in the course fee.
Get Free Info Pack
Complete the form below to get your free info pack.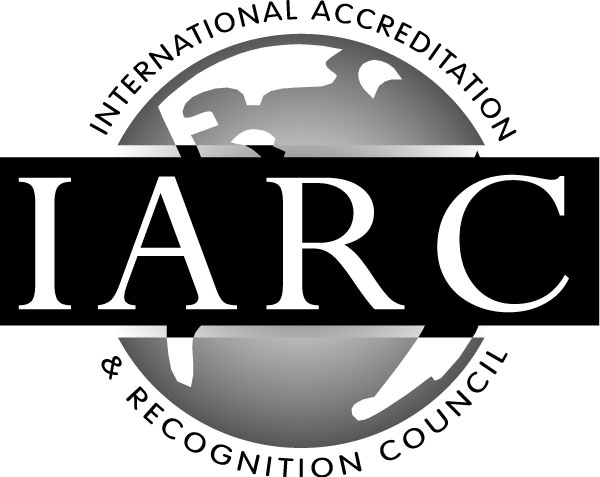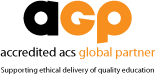 Our science courses are taught by a range of different tutors depending on the area of expertise.  We have specialised tutors in environmental science, animal (veterinary) science, human nutrition and health science and so on.  At enrollment you will be assigned your tutor who is an expert in that field.  You will receive a welcome email from them within 1 - 2 days of enrollment so you will be able to contact them as soon as you need to.
Some subjects such as biochemistry are an integral part of many sciences including animal (veterinary science), human health science and many parts of environmental science.  We have many experienced tutors who are qualified to teach introductory biochemistry.  Depending upon your particular interest in biochemistry we will assign a tutor in the appropriate field at enrollment.
Careerline (or CLC) has been in business since 2011. We offer over 360 online short courses with great features such as self-paced study, the choice of online or correspondence (just pick printed material when enrolling) study all with full tutor support from our incredibly talented tutors.
Our mission is to provide affordable, flexible education to anyone, anywhere, anytime! We believe that education should be available to all and that no education is wasted.  We are passionate about giving straight up advice on what are the best options for our future students and if we don't think a course if right for your purposes we'll tell you.
Frequently Asked Questions
Can I pay in installments?
Yes! We offer great payment plans, however full payment up front is the cheapest. You can choose the best payment plan for you from the course page, or call us on 07 55368782 to talk to one of our course consultants for a custom plan.
Can I study from anywhere in the world?
We have many international students. Careerline's range of courses are suitable for any one, anywhere in the world.
Do I get a discount if I enroll in a second course?
Yes. You may claim a 5% fee discount when you enroll in a second course, and a further 10% off a three-course package.
Do I have to sit an Exam?
No. If you are enrolled in a Certificate course (100hrs), the exam is optional. You will be issued with a certificate which proves that you are competent in all units, if you choose not to sit the exam.
Do you have set start dates?
There are no set start dates, you may start at any time. Our courses are all self-paced. As our home page says, 'Courses for Anyone, Anywhere, Anytime'. 'Anytime' includes the start time of your choice. However, we do encourage our students to submit assignments on a regular basis. Wherever possible, we suggest developing a study routine.