Advanced Certificate in Events and Wedding Planning Online Course
Perfect for those wanting to start their own events business, catering to small events, weddings and more.  Combine these services with an existing business such as bed and breakfast, ecotourism and more to expand into this glamorous industry!
Get Free Info Pack
Get your free info pack by completing the form below.
Detailed Course Outline
This course is made up of a number of modules.  Each of these has self assessment questions, a set task (practical homework) and an assignment which you can upload online.  Select each module below to learn more.
There are 4 modules in this course:
Events Management
Event Management is essentially good project management focused on the production of special events, such as sporting events, festivals, dinners, exhibitions and more. It requires dedication and a very high degree of organisation as well as excellent communication skills.
With this course you will learn about developing concepts for events, management of physical & human resources, management of financial resources, how to market an event, risk management, staging an event, logistics and post-event management.
This course is an excellent starting point for anyone interested in an Event Management career, especially for those wanting to start their own business or who are already working and need to consolidate their skills.
Lessons:
Scope and Nature of Event Management
Developing the Concept
Physical and Human Resources
Project Logistics
Marketing an Event
Financial Management
Risk Management
Staging the Event
After the Event
Wedding Planning
This course will give you the foundation you need to start on your own as a Wedding Planner. Students will learn about the activities that are involved in managing a wedding event (most importantly the organisational skills required) including hiring the band, liaising with the photographer, organising catering, finding the best deal for hiring venues and equipment, and much more!
Lessons:
Introduction
Planning
Managing People
Managing Locations
Managing the Programme
Other Issues
Managing the Client
Managing the Wedding Day
Operating a Wedding Business
Electives - Choose TWO
Starting a Small Business
Catering Management
Food and Beverage Management
Food Preparation
When you have completed the lessons of your Certificate course, you will be given the option of taking the optional exam. It's okay if you don't want the exam, we still issue your Careerline Certificate. For Advanced Certificates however, the exam is compulsory (per module) and are included in the course fee.
Thea Roberts   B.Comm., M.A.
Liselle Turner  Bachelor of Business (Marketing), Diploma in Hospitality Management, Certificate IV in Training and Assessment
Chad Osorio  B. Psych. Juris Doctor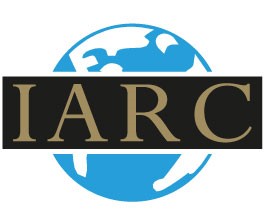 Frequently Asked Questions
Can I pay in installments?
Yes! We offer great payment plans, however full payment up front is the cheapest. You can choose the best payment plan for you from the course page, or call us on 07 55368782 to talk to one of our course consultants for a custom plan.
Can I study from anywhere in the world?
We have many international students. Careerline's range of courses are suitable for any one, anywhere in the world.
Do I get a discount if I enroll in a second course?
Yes. You may claim a 5% fee discount when you enroll in a second course, and a further 10% off a three-course package.
Do I have to sit an Exam?
No. If you are enrolled in a Certificate course (100hrs), the exam is optional. You will be issued with a certificate which proves that you are competent in all units, if you choose not to sit the exam.
Do you have set start dates?
There are no set start dates, you may start at any time. Our courses are all self-paced. As our home page says, 'Courses for Anyone, Anywhere, Anytime'. 'Anytime' includes the start time of your choice. However, we do encourage our students to submit assignments on a regular basis. Wherever possible, we suggest developing a study routine.