Event Management Course Online
Event Management is essentially good project management focused on the production of special events, such as sporting events, festivals, dinners, exhibitions and more.   It requires dedication and a very high degree of organisation as well as excellent communication skills.
With this course you will learn about developing concepts for events, management of physical & human resources, management of financial resources, how to market an event, risk management, staging an event, logistics and post-event management.
This course is an excellent starting point for anyone interested in an Event Management career, especially for those wanting to start their own business or who are already working and need to consolidate their skills.
Course Aims:
Identify the various tasks which are involved in the management of a variety of different types of events.
Explain how a range of different types of events are initiated and planned.
Determine the human and physical resources required to deliver different types of events.
Determine how physical and human resources will be organised in preparation for staging an event, in order that needs are appropriately catered for.
Develop a marketing plan for an event.
Develop a Financial Management Plan for an Event.
Develop a series of Risk management procedures to minimize the impact of different types of problems including financial, legal, marketing, crowd control, food services, and hygiene.
Describe the way in which facilities and services are managed during the actual delivery of an event.
Review an event after it's delivery.
Get Free Info Pack
Get your free info pack by completing the form below.
Detailed Course Outline
This course is made up of a number of lessons or units.  Each of these has self assessment questions, a set task (practical homework) and an assignment which you can upload online.
There are 9 lessons in this course:
Scope and Nature of Event Management
What is Event Management.
Planning an Event or Conference.
When to Run an Event.
Other factors.
Where to Hold an Event.
Event Management Companies.
Planning Example – A Christmas Party.
Developing the Concept
Naturally Occurring Events.
Creating New and Original Events.
Planning a Party in a Home.
Making Decisions.
Contingencies.
Hiring Equipment.
Fire at Events (BBQ's, Bonfires, Fire Pits, Braziers, Torches, Fireworks).
Safety.
Planning a Public Event.
Evaluation Checklist.
Physical and Human Resources
Volunteers.
Managing Staff.
Leadership.
Giving Orders and Instructions.
Communicating Change.
Forming a Team.
Types of Team Members.
Elements of a Team.
Dealing with Problems in Teams.
Nurturing a Team.
Committees.
Guidelines for Planning a Show or Exhibition.
Hiring Tradesmen.
Choosing an Event Location.
Décor.
Equipment.
Entertainment.
Choosing a User Friendly Site.
Lighting.
Car Parking and Transport.
Project Logistics
Contingencies.
Traffic Management.
Toilets and Locker Rooms.
Security Lighting.
Legal Liability.
Understanding Legal Requirements and Controls.
Negligence.
Local Government and Liability.
Minimising Risk.
Marketing an Event
Target Audience.
Publicity.
Public Relations.
Sponsorship.
Developing a Business Plan.
Key Strategy.
Business Priority.
Action Plan.
Marketing Strategy.
Business Reviews.
Marketing.
Advertising.
Financial Management
Types of Budgets.
Budgeting an Event.
Cash Flow.
Controlling Cash.
Cash Cycle.
Liquidity.
Financial Decisions.
Budget Performance Reports.
Improving Profit.
Reducing Costs.
Controlling Expenditure.
Risk Management
Risk Reduction.
Managing Risk.
Sensitivity Analysis.
Quality Systems.
Contingency Planning.
Catering for People Overload.
Managing Slippery Surfaces.
Identifying Risk.
Workplace Policy.
Risk Control Methods.
Business Law.
Legal Rights and Obligations.
Consumer Protection.
The Law and Employees.
Dispute Management.
Duty of Care.
Staging the Event
Theme of an Event.
Venue Choice.
Audience and Guests.
Ticketing.
The Stage.
Power, Lights, Sound.
Catering.
Performers.
Crew.
Hospitality.
Recording an Event.
Contingencies.
Crowd Control.
After the Event
Measuring Success.
Dealing with Complaints.
Cleaning Up.
Repairing Lawns.
Evaluation Checklist.
When you have completed the lessons of your Certificate course, you will be given the option of taking the optional exam. It's okay if you don't want the exam, we still issue your Careerline Certificate. For Advanced Certificates however, the exam is compulsory (per module) and are included in the course fee.
Thea Roberts   B.Comm., M.A. (Leisure Management), Grad. Dip. Ed. Fitness Leaders Cert., I.T.C.
With over a decade of hospitality experience at all levels from recreation to resort General Manager, combined with both a love of education and business, Thea is a very welcome addition to Careerline Courses. Thea is actively involved in continuing professional development in both hospitality and business
Liselle Turner  Bachelor of Business (Marketing), Diploma in Hospitality Management, Certificate IV in Training and Assessment
Liselle has worked as a supervisor in food and beverage establishments.  She has provided training and conducted assessments within the corporate sector.  She has business experience in compliance, auditing, learning and development, writing and management.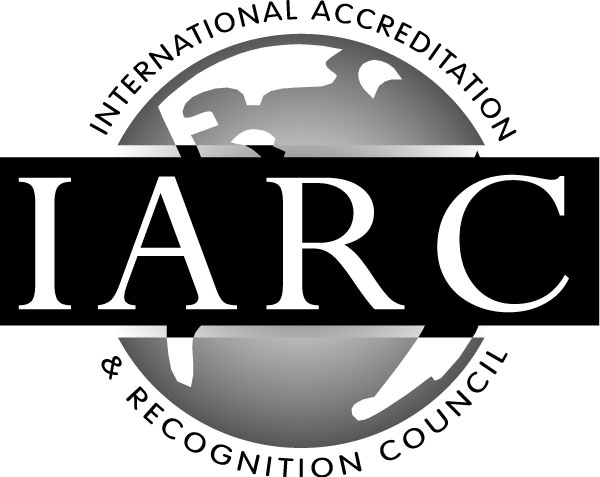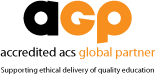 Get access to your course content anywhere, anytime and study at your own pace.
Connect with other like-minded students and get help from the teacher whenever you have a question.
Graduate from your course knowing that you have what it takes to reach your next step.
Frequently Asked Questions
Can I pay in installments?
Yes! We offer great payment plans, however full payment up front is the cheapest. You can choose the best payment plan for you from the course page, or call us on 07 55368782 to talk to one of our course consultants for a custom plan.
Can I study from anywhere in the world?
We have many international students. Careerline's range of courses are suitable for any one, anywhere in the world.
Do I get a discount if I enroll in a second course?
Yes. You may claim a 5% fee discount when you enroll in a second course, and a further 10% off a three-course package.
Do I have to sit an Exam?
No. If you are enrolled in a Certificate course (100hrs), the exam is optional. You will be issued with a certificate which proves that you are competent in all units, if you choose not to sit the exam.
Do you have set start dates?
There are no set start dates, you may start at any time. Our courses are all self-paced. As our home page says, 'Courses for Anyone, Anywhere, Anytime'. 'Anytime' includes the start time of your choice. However, we do encourage our students to submit assignments on a regular basis. Wherever possible, we suggest developing a study routine.