Wedding Planning Course Online
Do you love to organise events?  Do you love the romance of Weddings?  If so, a career as a Wedding Planner is right for you.
Online Course
Flexible Study Schedule
Interest Free Payment Plans
This course will give you the foundation you need to start on your own as a Wedding Planner.  Students will learn about the activities that are involved in managing a wedding event (most importantly the organisational skills required) including hiring the band, liaising with the photographer, organising catering, finding the best deal for hiring venues and equipment, and much more!
Course Aims:
Describe the nature and scope of wedding planning and the wedding industry.
Present a client with options and facilitate key decision making for a wedding.
Explain how to handle different personalities and the roles of different members of the bridal party.
Select and manage the use of appropriate locations for and associated with a wedding
Develop a programme or schedule of activities and events associated with a wedding.
Manage those events within the time constraints of the established schedule.
Effectively control events on the day of a wedding.
Improve your ability to communicate with, and assist the people who have employed you to manage a wedding; to achieve a desired outcome.
Prepare to manage a wedding day, planning for all foreseeable and significant contingencies.
Establish and run a viable wedding planning service
Get Free Info Pack
Get your free info pack by completing the form below.
Detailed Course Outline
This course is made up of a number of lessons or units.  Each of these has self assessment questions, a set task (practical homework) and an assignment which you can upload online.
There are 9 lessons in this course:
Introduction
Covers the nature
Scope
Opportunities and options available when planning a wedding
Looks at different types of weddings
Understanding ceremonies (different religions, celebrants etc), receptions and working with wedding photographers, reception centres, churches etc.
Planning
Choosing locations, services, products to use from reception centres, rings, the church or venue, catering and flowers
Also covers themed weddings, destination weddings and off-beat weddings.
Managing People
Handling different personalities and the role of different members of the party.
Managing Locations
Reception
Church
Photo Shoot Location
Pre Wedding Hen/Stag Parties etc.
Managing the Programme
Arrivals
Departures
Ceremonies
Speeches
Entertainment
Eating
Drinking
Dancing etc.
Other Issues
Photography
Video
Flowers
Clothing
The Beautician
Invitations
Stationery
Gifts etc.
Managing the Client
Interviewing a Client
Facilitating a Plan
Budgeting
Establishing a Contract
Management Techniques
Flow Charts
Check Lists
Schedules
Managing the Wedding Day
Planning for Contingencies
Operating a Wedding Business
Naming your business
dreaming up the plan, designing a web page
Advertising
PR
Costing Structures
Finance
Contracts
Insurance
Starting a Business
Cancellation Policies
Industry Associations
Building Relationships with Service Providers
When you have completed the lessons of your Certificate course, you will be given the option of taking the optional exam. It's okay if you don't want the exam, we still issue your Careerline Certificate. For Advanced Certificates however, the exam is compulsory (per module) and are included in the course fee.
Thea Roberts   B.Comm., M.A. (Leisure Management), Grad. Dip. Ed. Fitness Leaders Cert., I.T.C.
With over a decade of hospitality experience at all levels from recreation to resort General Manager, combined with both a love of education and business, Thea is a very welcome addition to Careerline Courses. Thea is actively involved in continuing professional development in both hospitality and business
Liselle Turner  Bachelor of Business (Marketing), Diploma in Hospitality Management, Certificate IV in Training and Assessment
Liselle has worked as a supervisor in food and beverage establishments.  She has provided training and conducted assessments within the corporate sector.  She has business experience in compliance, auditing, learning and development, writing and management.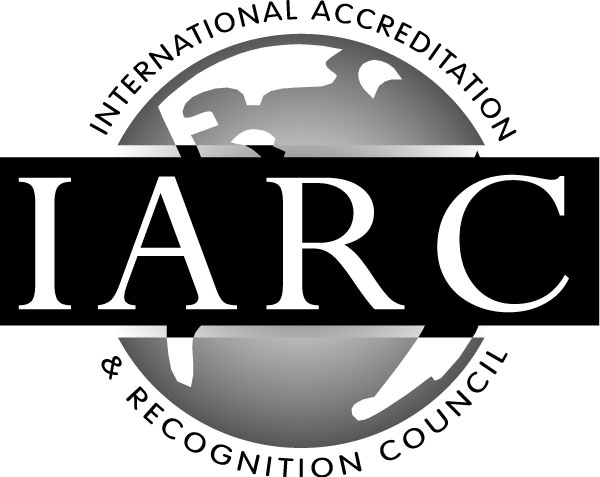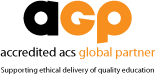 Get access to your course content anywhere, anytime and study at your own pace.
Connect with other like-minded students and get help from the teacher whenever you have a question.
Graduate from your course knowing that you have what it takes to reach your next step.
Frequently Asked Questions
Can I pay in installments?
Yes! We offer great payment plans, however full payment up front is the cheapest. You can choose the best payment plan for you from the course page, or call us on 07 55368782 to talk to one of our course consultants for a custom plan.
Can I study from anywhere in the world?
We have many international students. Careerline's range of courses are suitable for any one, anywhere in the world.
Do I get a discount if I enroll in a second course?
Yes. You may claim a 5% fee discount when you enroll in a second course, and a further 10% off a three-course package.
Do I have to sit an Exam?
No. If you are enrolled in a Certificate course (100hrs), the exam is optional. You will be issued with a certificate which proves that you are competent in all units, if you choose not to sit the exam.
Do you have set start dates?
There are no set start dates, you may start at any time. Our courses are all self-paced. As our home page says, 'Courses for Anyone, Anywhere, Anytime'. 'Anytime' includes the start time of your choice. However, we do encourage our students to submit assignments on a regular basis. Wherever possible, we suggest developing a study routine.