Agricultural Marketing Course
This agricultural marketing course will help you get your produce to market and get the right price!  The core activity of any farm is producing animals or crops, but if the produce is not marketed at the right time for the right price, the whole financial viability of the farm is at best unstable. This agricultural marketing course develops your ability to analyse and manage marketing problems in an agricultural enterprise.
Course Aims:
Explain the role of marketing in agricultural business and the importance of marketing in the business plan.
Assess the relative importance of marketing planning and to determine marketing strategies in relation to farming.
Identify target markets to select suitable marketing methods.
Explain the physical handling of products in the marketing process including packaging, labeling, presentation and transportation.
Plan to maintain sound customer relations in an agricultural business.
Conduct market research into a product or service in the agricultural industry.
Plan to manage the promotional program for an agricultural business.
Develop strategies to manage the marketing of an agricultural enterprise.
Detailed Course Outline
This course is made up a number of lessons or units.  Each of these has self assessment questions, a set task (practical homework) and an assignment which you can upload online.  Click below to read about each of the lessons and what you will learn.
There are 8 lessons in this course:
Agricultural Marketing Concepts
Marketing
Goods and Services
The Marketing Concept
Managing the Marketing Process
The Role of Marketing
Approaches to Marketing
The Goals of Marketing
Organising, analysing, selecting target markets
Developing the Marketing Mix
Managing the Market Effort
Farm Marketing Objectives and Strategies
Supply and Demand
Developing the Farm Marketing Plan
Organising the Planning process
Reviewing the Business's Situation
Establishing Marketing Objectives
Developing Strategies
Market Penetration
Price Advantages
Target Marketing
Preliminary Research
Target Markets in Agriculture
Defining the Target
Resources
Analysing Market Opportunities
External Influences
General Economic Conditions
Government Policy and Regulations
Overseas influences
Demographic Patterns
Technological Change
Customer Values and Attitudes
Alternative Marketing Methods
Internal Influences
Selecting Target Markets
Market Segmentation
Handling Produce
Developing the Marketing Mix
The "Product" element of the Marketing Mix
Logos, packaging, positioning and image etc
The "Price" Element of the Marketing Mix
Pricing objectives and methods
The "Promotion" element of the marketing Mix
Publicity and Public Relations
Advertising, sales and personal selling
The "Place" element of the Marketing Mix
Market coverage
Determining Emphasis with the Marketing Mix
Impact of Product Life-cycle
Customer Relations
Customer Care Policy
Levels of Involvement
Effective Communication
Becoming an effective communicator
Dealing with complaints
Self evaluation
Maximising customer service
Market Research
The Importance Of Market Research
What to Research?
The Research process
Analysing Costs and Benefits
Promotions
Promoting Product
Creating customer awareness
Promotional Campaign Strategy
The Promotional Message
Promotional Material
Making Promotions Cost Effective
Channels of Communication
Publicity Marketing
Advertising
Structuring an Advertisement or Promotion
Managing Marketing
Market Retention
Balancing Strategy
Market Development
Market Growth
Managing the Marketing Plan
Sales and the Market
When you have completed the lessons of your Certificate course, you will be given the option of taking the optional exam. It's okay if you don't want the exam, we still issue your Careerline Certificate. For Advanced Certificates however, the exam is compulsory (per module) and are included in the course fee.
Get Free Info Pack
Get your free info pack, just fill in the form below and we'll send it out.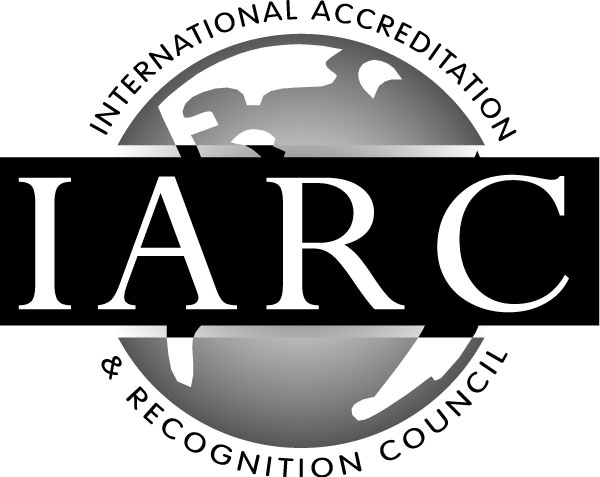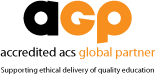 Agriculture spans a wide variety of specializations.  Who your tutor is will depend on which area of agriculture you are studying.  Upon enrollment you will be assigned your own personal tutor who is there to support you throughout your studies.
Get access to your course content anywhere, anytime and study at your own pace.
Connect with other like-minded students and get help from the teacher whenever you have a question.
Graduate from your course knowing that you have what it takes to reach your next step.
Frequently Asked Questions
Can I pay in installments?
Yes! We offer great payment plans, however full payment up front is the cheapest. You can choose the best payment plan for you from the course page, or call us on 07 55368782 to talk to one of our course consultants for a custom plan.
Can I study from anywhere in the world?
We have many international students. Careerline's range of courses are suitable for any one, anywhere in the world.
Do I get a discount if I enroll in a second course?
Yes. You may claim a 5% fee discount when you enroll in a second course, and a further 10% off a three-course package.
Do I have to sit an Exam?
No. If you are enrolled in a Certificate course (100hrs), the exam is optional. You will be issued with a certificate which proves that you are competent in all units, if you choose not to sit the exam.
Do you have set start dates?
There are no set start dates, you may start at any time. Our courses are all self-paced. As our home page says, 'Courses for Anyone, Anywhere, Anytime'. 'Anytime' includes the start time of your choice. However, we do encourage our students to submit assignments on a regular basis. Wherever possible, we suggest developing a study routine.