Pasture Management Online Course
Pasture management is at the heart of any livestock management. Good pasture not only reduces feed costs and increases profitability and increases productive land but also maintains livestock health by avoidance of toxic plants. Pasture management is relevant for all pastoral animals including cattle, goats, sheep and horses. This course is suitable for both those already managing existing pastures and those who wish to establish successful new pastures.
Course Aims:
Determine criteria for selecting appropriate varieties of plants for a pasture.
Identify characteristics of a pasture plant which are relevant to both making an identification, and to considering its value as a pasture species.
Evaluate the potential of given sites for pasture development programs.
Explain the procedures used in managing the establishment of pasture.
Explain the techniques used in managing pasture which is already been established
Assess the commercial and nutritional value of pasture species in the context of farm, animal feed, and determine appropriate ways of managing stock.
Develop an appropriate work program for the management of a pasture by a farmer.
Detailed Course Outline
This course is made up a number of lessons or units.  Each of these has self assessment questions, a set task (practical homework) and an assignment which you can upload online.  Click below to read about each of the lessons and what you will learn.
There are 8 Lessons in this course:
Introduction to Pastures
Pasture Improvement
Choosing a Pasture Mix
Seed Coating
Variety Selection
Sustainability
Definitions
The Pasture Plant
Grasses
The grass plant
Growth and development
Phases of development
Annual and perennial grasses
Carbohydrate sinks
The physiology of grasses
The structure of grasses
Growth habits
Legumes
Pasture Varieties
Introduction to common pasture grasses
Identifying grasses
Legumes
The Importance of Legumes in Pasture
Nitrogen Fixation in Legumes
The Rhizobium bacteria
Common legumes
Grasses to Grow With Clovers
Site Considerations
Managing pastures
Choosing the Correct Site for a Pasture
Choosing the correct seed mix
Seed quality
Establishing New Pastures
Preparation of the land for pasture
Prepared seedbed
Sowing
Germination
Direct drilling
Weed control
Seeders
Grazing new pastures
Managing Existing Pastures
Native Grasses versus Pasture
Carrying Capacity of Native Grasses
Stocking Rate of Native Grass Areas
The Establishment of the Native Grasslands
The developing grasslands
How grasslands deteriorate
Factors promoting succession or retrogression
Limiting factors and terminal plant communities
Allogenic Factors
Autogenic Factors
Rests To Promote Rapid Growth
Rests to change the composition of the community
Rests designed to eliminate or control bush encroachment
Rests to accumulate grazing material
Rests to provide out of season fodder
Physiological aspects
Managing Stock on Pasture
Factors affecting food intake by animals
Animal factors
Feed factors
Grazing factors
Grazing behaviour
Complementary Grazing
Rank Order of Dominance
Selective Grazing
Ruminant Time
Herd group behaviour
Grazing Time
Pasture management principles – rest, grazing period, stocking, carrying capacity
Equal Utilisation or the Removal of the Top Hamper, paddock size, number in herd etc
Grassland management principles – Split – season Systems, Continuous Light Stocking, One Herd, Four Paddock System, Intensive systems etc
Horse pastures
Food trees and shrubs
Pasture Management Work Tasks
Fertilizer
Pest and weed control
Biological control
Advantages of Biological Methods
Disadvantages of Biological Methods
Irrigation
Fallowing
Cultivation
Pasture renovation
Managing pasture after drought
Managing pasture after fire
When you have completed the lessons of your Certificate course, you will be given the option of taking the optional exam. It's okay if you don't want the exam, we still issue your Careerline Certificate. For Advanced Certificates however, the exam is compulsory (per module) and are included in the course fee.
Get Free Info Pack
Get your free info pack, just fill in the form below and we'll send it out.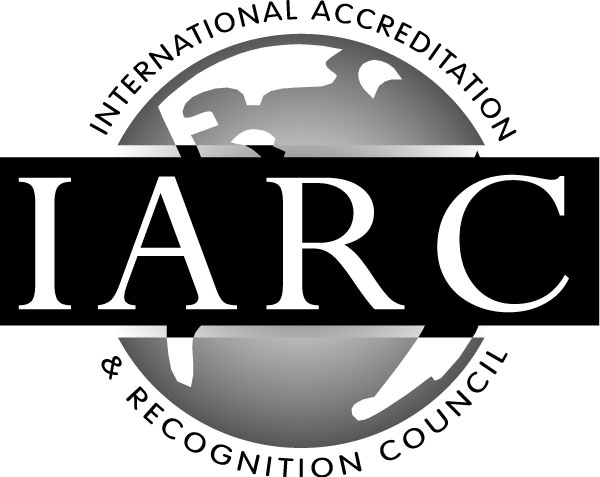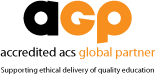 Agriculture spans a wide variety of specializations.  Who your tutor is will depend on which area of agriculture you are studying.  Upon enrollment you will be assigned your own personal tutor who is there to support you throughout your studies.
Get access to your course content anywhere, anytime and study at your own pace.
Connect with other like-minded students and get help from the teacher whenever you have a question.
Graduate from your course knowing that you have what it takes to reach your next step.
Frequently Asked Questions
Can I pay in installments?
Yes! We offer great payment plans, however full payment up front is the cheapest. You can choose the best payment plan for you from the course page, or call us on 07 55368782 to talk to one of our course consultants for a custom plan.
Can I study from anywhere in the world?
We have many international students. Careerline's range of courses are suitable for any one, anywhere in the world.
Do I get a discount if I enroll in a second course?
Yes. You may claim a 5% fee discount when you enroll in a second course, and a further 10% off a three-course package.
Do I have to sit an Exam?
No. If you are enrolled in a Certificate course (100hrs), the exam is optional. You will be issued with a certificate which proves that you are competent in all units, if you choose not to sit the exam.
Do you have set start dates?
There are no set start dates, you may start at any time. Our courses are all self-paced. As our home page says, 'Courses for Anyone, Anywhere, Anytime'. 'Anytime' includes the start time of your choice. However, we do encourage our students to submit assignments on a regular basis. Wherever possible, we suggest developing a study routine.