Soil Management (Agricultural) Online Course
Soils are at the basis of all agriculture, particularly in Australia where soils are generally poor.  Improving your soil quality is essential for better crop and pasture production. This course will help understand the processes required to improve soil condition and fertility. Highly recommended for anyone working with pasture and crops.    In this course you will learn to investigate soil and its characteristics in relation to plant growth, to manage and manipulate soil without causing damage, to understand methods on how to improve soil and modify it to grow specific crops and more.   Get started by enrolling today, choose from our payment plans or upfront payment.  Printed notes and correspondence options available.
Detailed Course Outline
This course is made up a number of lessons or units.  Each of these has self assessment questions, a set task (practical homework) and an assignment which you can upload online.  Click below to read about each of the lessons and what you will learn.
There are 8 Lessons in this course:
Introduction: Soils And Soil Classification
Soil health and Agricultural soils
What is soil health?
Soil Composition and Formation
Classifying Soil Groups and Soil Landscapes
Soil Profiles
Soil Horizons
Key Properties of Selected Soil Groups
Parent Materials
Classifying Soils According to Hydrological Properties
Soil hydrology Groups: Uniform Coarse-textured Soils, Permeability Contrast Soils; Cracking Clays; Medium to Fine Textured soil
Properties of Soils and Plant Nutrition
Understanding Soils
Mineral and Rock
How Soils Develop Naturally
Mechanical Weathering
Chemical Weathering
Geo-chemical Weathering Processes
Pedo-chemical Weathering
Soil Fertility and Plant Nutrition
Organic Carbon
Soil Colour
Texture and its Effect on Plant Growth
Structure and its Effect on Plant Growth
Consistence and its Effect on Plant Growth
Depth of Profile and how it Relates to Plant Growth
PH and Plant Growth
Porosity and Plant Growth
Plant Nutrition and Nutrient Toxicity
Soil Testing Methods
Tilth and Organic Matter
Soil Sampling for Chemical Analysis
General Principles of Soil Analysis
Tools for Field Sampling and Soil Investigation
Digging a Sample Pit or Hole
Finding Out about your Soil
Settlement Activity
Soil Structure Activity
Recording Soil Colour
Testing Consistence
Describing Texture
Test for Free Carbonates
Soil pH Testing
Stability of Clods to Wetting (Slaking and Dispersion)
Bulk Density Testing
Measurement of Organic Matter Content of Soil
Measuring Salinity
Measuring Water Content
Fertiliser Solubility
Affect of Lime on Soil
Laboratory Testing of Soils
Land Degradation and Other Soil Problems
Soil Structure Decline
Water Repellence
Erosion
Hard-Layers in Soils
Transient Bonding; Compaction; Cementation; and Natural Rigidity
Sub-Soil Compaction: Compression, shearing and smearing
Soil Acidification
Alkalinity and Sodicity
Water-logging
Salinity
Chemical Residues
Soil Management on Farms
Conservation Farming
No-Tillage (Zero tillage)
Minimum Tillage
Trap Cropping
Cover Crops and Green Manure Cropping
Alley Farming (AF)
Contour Farming and Strip Farming
Controlled Traffic Farming
Stubble Management
Establishing Water and Nutrient Management Plans
Soil Conservation Earthworks
Integrated Pest Management
Direct Drilling in Pasture Establishment
Soil Management in Orchards
Soil Management in Market Gardens
Crops: Soil and Nutrient Requirements (Part A)
Crops: Soil and Nutrient Requirements (Part B)
Narrow-Leafed Lupins
Canola
Faba Beans
Grapes
Project Based Learning: Soil Investigation and Report
evaluate a range of soils for a given situation
determine soil problems or limitations that exist for a given land use
decide on suitable soil management strategies for the selected land
prepare and present a report
When you have completed the lessons of your Certificate course, you will be given the option of taking the optional exam. It's okay if you don't want the exam, we still issue your Careerline Certificate. For Advanced Certificates however, the exam is compulsory (per module) and are included in the course fee.
Get Free Info Pack
Get your free info pack, just fill in the form below and we'll send it out.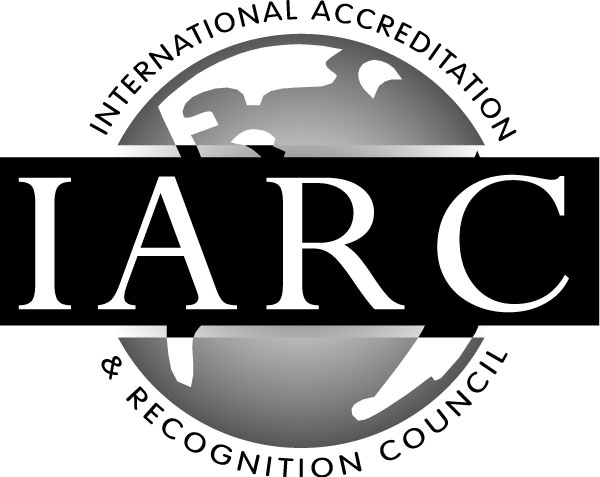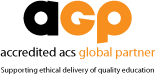 Agriculture spans a wide variety of specializations.  Who your tutor is will depend on which area of agriculture you are studying.  Upon enrollment you will be assigned your own personal tutor who is there to support you throughout your studies.
Get access to your course content anywhere, anytime and study at your own pace.
Connect with other like-minded students and get help from the teacher whenever you have a question.
Graduate from your course knowing that you have what it takes to reach your next step.
Frequently Asked Questions
Can I pay in installments?
Yes! We offer great payment plans, however full payment up front is the cheapest. You can choose the best payment plan for you from the course page, or call us on 07 55368782 to talk to one of our course consultants for a custom plan.
Can I study from anywhere in the world?
We have many international students. Careerline's range of courses are suitable for any one, anywhere in the world.
Do I get a discount if I enroll in a second course?
Yes. You may claim a 5% fee discount when you enroll in a second course, and a further 10% off a three-course package.
Do I have to sit an Exam?
No. If you are enrolled in a Certificate course (100hrs), the exam is optional. You will be issued with a certificate which proves that you are competent in all units, if you choose not to sit the exam.
Do you have set start dates?
There are no set start dates, you may start at any time. Our courses are all self-paced. As our home page says, 'Courses for Anyone, Anywhere, Anytime'. 'Anytime' includes the start time of your choice. However, we do encourage our students to submit assignments on a regular basis. Wherever possible, we suggest developing a study routine.