Health and Well-Being Online Course
This comprehensive starting course develops an understanding of the nature and scope of human health and well-being, and of the health and fitness industry looking at topic such as nutrition, lifestyle, preventative health, and alternative medicine.
Health and Fitness are simply some of many the different words that are used to describe people being in good condition. There are lots of different services and products on offer which promise to improve or keep a state of well-being, and any (or all) of these goods and services might be considered to be part of the health and fitness industry. These can include things as variable as medical services through to sport, recreation and food.
The Health and Fitness industry is not a clearly defined industry. It does have many aspects to it, and it does overlap into many different fields. Your perception of the scope of this field may be limited as you begin this course; but on completing the course it should have broadened considerably; and in doing so your prospects for work should have also broadened.
Detailed Course Outline
This course is made up of a number of lessons or units.  Each of these has self assessment questions, a set task (practical homework) and an assignment which you can upload online.
There are 8 lessons in this course:
Industry Overview
Scope of the health and fitness industries
Defining fitness
Resources and networking
Aerobic fitness
Modern Lifestyle Problems
Health risks and physical activity
Hazardous substances
Cancer
Food allergies
Health care strategy for an aging population
Well-being of special demographic groups: pregnant women, children, obese people, people with disabilities etc
Human Nutrition
Overview
Nutrition basics
Carbohydrates, proteins, fats
Dietary fibre, vitamins, minerals
Balanced diet
The food pyramid
Principles of weight loss
Dietary protein intake and physical activity
Food combining
Healthy Eating
Nutrition and diet problems
Anorexia
Obesity
Nutritive value with cooking and processing
Meat
Fish
Milk
Plant foods
Processing food
Canning and pasteurization
Freezing, drying, etc
Stress Management
Body changes caused by stress
Muscle response
Gastrointestinal response
Cardiovascular response
Stress management program
Easy living
Stress cures
Drugs and alcohol
Relaxation
Preventative Health
Responsibility for your own health
Self esteem
Managing your own career
Decision making
Emotional security
Problem solving
Personal style inventory
Motivations and barriers for exercise
Alternative Medicine
Overview
Herbal medicines
Aromatherapy
Complimentary therapies
Acupressure
Pain points; trigger points
Acupuncture
Homeopathy
Osteopathy
Chiropractic
Physiotherapy
Counselling and psychological therapies
Relaxation therapies
Other therapies
Basic First Aid
Overview
Soft tissue injuries
Wounds
Shock and fainting
Fractures
Strains, sprains and dislocations
Heat and cold
Resuscitation
Drowning
Eye injuries
Spinal injuries
Health promotion at work
When you have completed the lessons of your Certificate course, you will be given the option of taking the optional exam. It's okay if you don't want the exam, we still issue your Careerline Certificate. For Advanced Certificates however, the exam is compulsory (per module) and are included in the course fee.
Get Free Info Pack
Get your free info pack by completing the form below.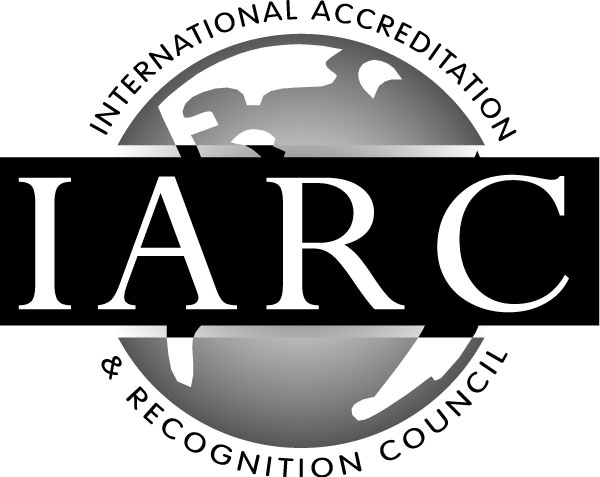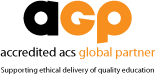 Dr Nicholas Harris B. Psychology (Hons I), PhD
Nicholas is a social psychologist; he studies and teaches on topics involving group-level and individual-level behavior, as well as examining the effect of the situation.  Nicholas has been involved in writing textbooks and research papers in psychology. Nicholas' teaching experience is vast; he has taught social psychology, indigenous and intercultural psychology, statistics, research methods, psychological measurement and assessment, personality, organizational psychology, counselling skills, and ethics. Nicholas has also completed a number of short courses on counselling and suicide prevention, and has volunteered for a number of years with Lifeline. Nicholas has supervised a number of honours and master's research theses.
Get access to your course content anywhere, anytime and study at your own pace.
Connect with other like-minded students and get help from the teacher whenever you have a question.
Graduate from your course knowing that you have what it takes to reach your next step.
Frequently Asked Questions
Can I pay in installments?
Yes! We offer great payment plans, however full payment up front is the cheapest. You can choose the best payment plan for you from the course page, or call us on 07 55368782 to talk to one of our course consultants for a custom plan.
Can I study from anywhere in the world?
We have many international students. Careerline's range of courses are suitable for any one, anywhere in the world.
Do I get a discount if I enroll in a second course?
Yes. You may claim a 5% fee discount when you enroll in a second course, and a further 10% off a three-course package.
Do I have to sit an Exam?
No. If you are enrolled in a Certificate course (100hrs), the exam is optional. You will be issued with a certificate which proves that you are competent in all units, if you choose not to sit the exam.
Do you have set start dates?
There are no set start dates, you may start at any time. Our courses are all self-paced. As our home page says, 'Courses for Anyone, Anywhere, Anytime'. 'Anytime' includes the start time of your choice. However, we do encourage our students to submit assignments on a regular basis. Wherever possible, we suggest developing a study routine.