Introduction to Ecology Online Course
With this Introduction course you will begin the fascinating journey into the world of ecological science.
A field of study that is increasingly important as mankind realizes the need to manage the finite resources of the planet.
Learn the varied ecosystems, their evolution and inhabitants and importantly, how they are connected and how they react to man-made intrusions.
This course is recommended as a starting point for anyone wanting to learn more about the environment.
Study this course along with environmental studies, landscape restoration, earth science or water conservation and management to obtain a well rounded knowledge of environmental matters and increase your chances for rewarding employment where you can 'make a difference.'
Course Aims:
To identify the components of an ecosystem and how they interact.
Discuss the basis of the Theory of Evolution and those elements of science which influenced the theory.
To discuss the existence of animals in the ecosystem.
To discuss the presence of plant life in a range of ecological situations
To discuss the ecological features of mountains, rivers and deserts.
To discuss the ecological features of shallow water regions and coral seas.
To discuss the ecological implications of human activities on the environment.
Get Free Info Pack
Complete the form below and we'll send you a free info pack.
Each course is made up a number of lessons or units.  Each of these has self assessment questions, a set task (practical homework) and an assignment which you can upload online.  Click below to read about each of the lessons and what you will learn.
There are 7 Lessons in this course:
Ecosystems and Populations
Ecology
Types of Ecology: Behavioural Ecology, Population Ecology, Community Ecology and Ecosystem Ecology
Biomes
Ecosystems (Energy and Nutrients)
The Food Web: Grazing Web, Detrital Web, Energy Flow and Imbalances
Populations: Diversity, Habitat, Niche, and Growth Rates
Interactions in the Community: Competition, Predation, Co-evolution, Succession and Climax Communities
The Development of Life
Lifespan: Average Lifespan, Evolutionary Considerations on Lifespan and Theories on the Limits of Lifespan
Evolution: Introduction, What Evolution Means, Evidence of Organic Evolution, The Anatomical Argument, The Physiological Argument, The Paleontological Argument, The Embryological Argument, Steps in Organic Evolution, Multicellular Organisms, The Evolution of Sex, Differentiation and Integration
The origin of Vertebrates: The Emergence of Man, Factors in Organic Evolution, Germ Cells and Variations, Natural Selection, Population Genetics, The Synthetic Theory, Speciation, Genetic Drift, Trans-specific Evolution, Present Day Evolutionary Debate, Human Evolution and Evolutionary Patterns
Animals, Parasites and Endangered Species
Animals in the Ecosystem: Animals in the Human Community
Animals
Phylum and Classes of the Animal Kingdom: Vertebrates with Backbones, Vertebrates without Backbones, Protozoa, Origins and Relationships, Body Organisation, The Gut, Symmetry, Protosomia, Coelom and Deuterostomia
Summary of Phyla: The Parazoa, The Mesozoa, The Radiata, Phylum Coelenterata and Phylum Ctenophora
The Acoelomate Bilateria: Phylum Platyhelminthes, Phylum Nemertina
The Pseudocoelomates: Phylum Nematoda, Phylum Gastrotricha, Phylum Nematomorpha, Phylum Acanthocephala, Phylum Kinorhyncha, Phylum Rotifera, Phylum Priapulida, Phylum Entoprocta and Phylum Lucifera
Eucoelomates (The Tentaculata): Phylum Phoronida, Phylum Ectoprocta and Phylum Brachiopoda
Eucoelomates (The Trochozoa): Phylum Annelida, Phylum Sipuncula, Phylum Mollusca, Phylum Arthropoda
Eucoelomates (The Deuterostomia): Phylum Chaetognatha, Phylum Echinodermata, Phylum Hemichordata and Phylum Chordata
Parasites: Human Parasites and Parasitic Plants
Endangered Species: The Causes of Extinction and Efforts for Preservation
Case Study (Threatened Animal Species in Queensland, Australia): Birds, Mammals, Fish, Frogs, Butterflies and Reptiles
Fungi, Tundra, Rainforests and Marshlands
Fungi: Introduction, Types of Fungi, The Structure of Fungi, The Reproduction of Fungi, The Physiology of Fungus, Poisoning by Fungi, The Ecology of Fungus, The Uses of Fungi, The Classification of Fungi (Oomycota, Zygomycota, Ascomycota)
Tundra: Introduction, The Climate and Land Formation, Plant Life on the Tundra
Rainforests: The Ecology, The Vegetation, Creatures of the Rainforest, The Canopy, The Under-storey, The Forest Floor and Clearing the Rainforest
Marshland: Introduction, Freshwater Marshes and Saltwater Marshes
Mountains, Rivers and Deserts
Mountains: The Formation of Mountains, The Importance of Mountains, Volcanoes and Erosion
Rivers: The Formation of Rivers, Dams (Ponds), River Catchments, Urban Catchments, How can we clean up Stormwater
Reducing Pollutants
Sedimentation
Nutrients
Other Toxicants
Damming of Rivers
Deserts: Wind Systems, Land Formation, Plant Adaptations to the Desert, Animal Adaptations to the Desert, Human Impacts on Deserts, The Spreading Deserts
Shallow Waters
Estuaries
Major Natural Processes Occurring in Coastal Environments: Climatological, Physical, Biological and Mixing Processes; Factors Influencing Estuaries; The Estuary as a Nursery; Estuaries and People
Rocky Shores: Threats to Rocky Shores and What Individuals Can Do
Sandy Shores: Threats to the Sandy Shore
Coral Reefs: Corals, The Composition of Coral Reefs
Types of Coral Reefs: Fringing Reefs, Barrier Reefs and Atolls
The Origin of Coral Reefs: Flora and Fauna on Atolls; Petroleum
Ecological Problems
Global Warming: Difference Between Greenhouse Effect and Global Warming, Climate Change, A Growing Awareness, Carbon Dioxide
International Efforts to Combat Climate Change: IPCC, UNFCCC, Kyoto Protocol, COP15 and The World Watch Institute
The Actual and Potential Effects: Global Temperature Rise, Sea Level Rise, Impacts on Weather Systems
Greenhouse Gases (GHG): Water Vapour, Methane, Nitrous Oxide and Fluorocarbons
Ozone: The Ozone Layer, The Causes of Ozone Depletion, Aerosols, Refrigeration and Air Conditioning, Foam and Phasing out CFCs
The Effects of Ozone Depletion: Skin Cancers, Immune System Response, Impacts on Crops and Forests and Impacts on Marine Life
Poisons: Poisons in the Home and Other Household Poisons
Poisons on the Farm: Pesticides, Characteristics of Pesticides and Summary of Pesticides
Environmental and Health Impacts of Pesticides: Soil, Water Air Vegetation, Wildlife, Effects of Chemicals on Humans and Animals, Acute Poisoning, Chronic Poisoning and Different Types of Effects
Waste Material: Rubbish Dumps or Tips, Recycling, Plastics, Gas from Landfills and Domestic Waste
When you have completed the lessons of your Certificate course, you will be given the option of taking the optional exam. It's okay if you don't want the exam, we still issue your Careerline Certificate. For Advanced Certificates however, the exam is compulsory (per module) and are included in the course fee.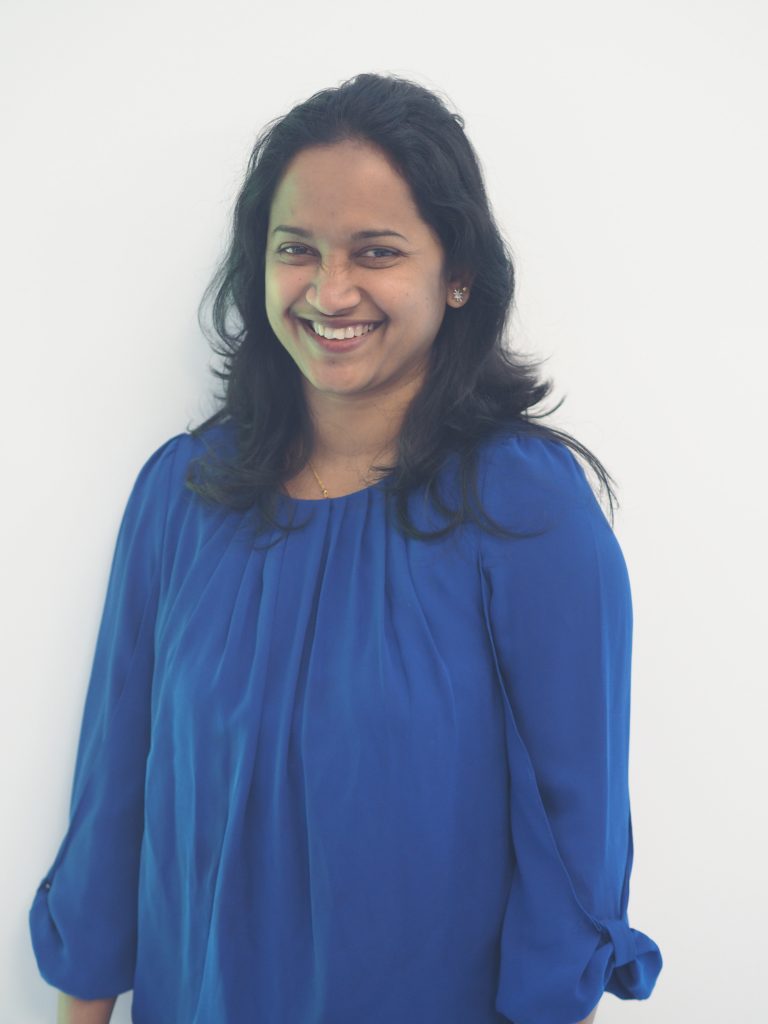 Theja Abayarathna
Bachelor of Science (Zoology) (Hons), M.Phil. PhD (UTS) current.
I am currently doing my PhD in Environmental Science at the University of Technology Sydney. My research is centered around the effects of climate change on the hatchling velvet gecko population in Australia. This involves collecting wild gravid geckos and incubating their eggs under laboratory conditions. Through exposure to a variety of incubation temperature treatments, I have operationalized my investigation which aims to determine the effect of higher temperatures on hatchling geckos. I am currently in stage 3 of research, which comprises writing a thesis and developing manuscripts for publishing. Prior to my present endeavors within the scientific field, I have also successfully completed a B.Sc. degree, majoring in Zoology, (specialised field: Wildlife Management) with first-class honors and an M.Phil. Degree in Life Sciences. My passion has always been teaching and thus I have worked for seven years as a lecturer at various universities. I love helping students with their own studies.
Get access to your course content anywhere, anytime and study at your own pace.
Connect with other like-minded students and get help from the teacher whenever you have a question.
Graduate from your course knowing that you have what it takes to reach your next step.
Frequently Asked Questions
Can I pay in installments?
Yes! We offer great payment plans, however full payment up front is the cheapest. You can choose the best payment plan for you from the course page, or call us on 07 55368782 to talk to one of our course consultants for a custom plan.
Can I study from anywhere in the world?
We have many international students. Careerline's range of courses are suitable for any one, anywhere in the world.
Do I get a discount if I enroll in a second course?
Yes. You may claim a 5% fee discount when you enroll in a second course, and a further 10% off a three-course package.
Do I have to sit an Exam?
No. If you are enrolled in a Certificate course (100hrs), the exam is optional. You will be issued with a certificate which proves that you are competent in all units, if you choose not to sit the exam.
Do you have set start dates?
There are no set start dates, you may start at any time. Our courses are all self-paced. As our home page says, 'Courses for Anyone, Anywhere, Anytime'. 'Anytime' includes the start time of your choice. However, we do encourage our students to submit assignments on a regular basis. Wherever possible, we suggest developing a study routine.