Develop a foundation to applying theoretical physics in any world situations, from engineering and environmental management to rural industries and health sciences.
Examining objects in motion and understanding the concepts of displacement, velocity, speed and acceleration is a great way to understand how physics work.
This course guides you through a journey of discovery, through reading, observing things, interacting with knowledgeable and experienced academics and discovering new ways of looking at the physical world around you.
There are 10 lessons in this course:
Review of Basic Algebra
Introduction
Equations and formula
Variables
Quadratic equations
Graphing
Geometry
Triangles
Basic formulae
Quadrilaterals
Angles and radian
Logarithms and exponential
Trigonometry
Introduction: Scope and Nature of Physics
Observing, measuring, modeling, predicting
Units of measurement
Converting between units
Precision of measurements and identifying significant digits
Forces and Mechanics
Physics and motion
Displacement
Speed and velocity
Acceleration
Force
Force of gravity
Work
Power
Energy
Waves
What are waves
Properties of waves: longitudinal waves, transverse waves
Wave terminology
Relationship of frequency or period
Wave speed
Electromagnetic radiation and waves
Sound waves
Sound spectrum
Measuring sound
Speed of sound
Doppler effect
Standing waves and resonance
Electricity and Magnetism
Electrostatics
Conductors and insulators
How to make an electroscope
Coulomb's law
The electric field
Electricity and electric circuits
Current
Voltage
Resistance
Power
Ohm's law
Circuits: series, parallel
Magnets
Magnetic forces
Ferromagnetism
Creating magnets
Earth's magnetic field
Geomagnetic reversal
Electromagnetism
Electromagnetism and solenoids
Electric motors
Magnetic force
Right hand rule
Inductors
Lenz's law
Energy and Work
What is energy
Mechanical energy
Potential energy
Kinetic energy
Conservation of total energy and mechanical energy
Converting kinetic energy into potential energy
Work and force
Conservative and non conservative forces
Conservation of mass energy
Fundamentals of Thermodynamics
Temperature measurement units
Fahrenheit
Celsius
Kelvin
Converting between units
What is heat
Heat transfers: thermal equilibrium
Thermal expansion and thermal contraction
Light and Optics
What is light
Reflection
Refraction
Demonstration of refraction
Index of refraction
Diffraction
The electromagnetic spectrum
How a rainbow forms
What are mirrors
Flat mirrors
Convex mirrors
Concave mirrors
Lenses
Converging lenses
Diverging lenses
Nuclear Physics and Radioactivity
Structure of matter
The periodic table
What is radioactivity
Alpha radiation
Beta radiation
Gamma radiation
Radioactivity applications
Nuclear medicine -diagnostic and therapy
Radioactive tracers in agriculture
Food irradiation
Archaeological and geological dating
Radiocarbon dating
Half life
Power generation
Radiation effects and injuries
Cancer and burns caused by radiation
Astronomy, Cosmology and Astrophysics
What is astronomy
The pioneers of astronomy
The branches of astronomy
Sub fields of astronomy
Astronomy in our daily life
The most important discoveries in astronomy
What is Cosmology
How did cosmology evolve
Hubbles law
Cosmological principle
Calculate the age of the universe using the Hubble constant
What is astrophysics
When you have completed the lessons of your Certificate course, you will be given the option of taking the optional exam. It's okay if you don't want the exam, we still issue your Careerline Certificate. For Advanced Certificates however, the exam is compulsory (per module) and are included in the course fee.
Get Free Info Pack
Complete the form below to get your free info pack.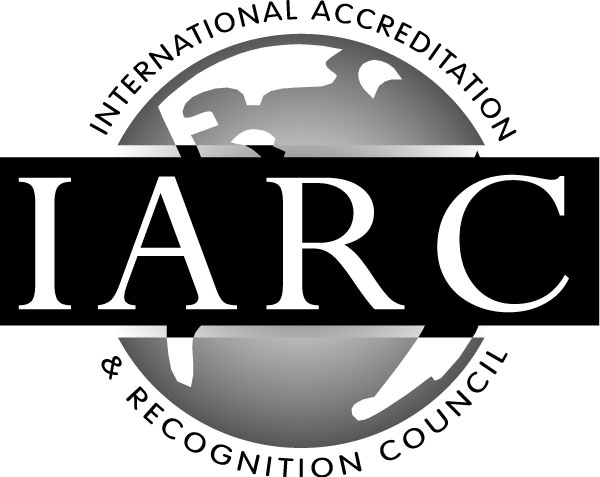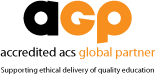 Our science courses are taught by a range of different tutors depending on the area of expertise.  We have specialised tutors in environmental science, animal (veterinary) science, human nutrition and health science and so on.  At enrollment you will be assigned your tutor who is an expert in that field.  You will receive a welcome email from them within 1 - 2 days of enrollment so you will be able to contact them as soon as you need to.
Some subjects such as biochemistry are an integral part of many sciences including animal (veterinary science), human health science and many parts of environmental science.  We have many experienced tutors who are qualified to teach introductory biochemistry.  Depending upon your particular interest in biochemistry we will assign a tutor in the appropriate field at enrollment.
Careerline (or CLC) has been in business since 2011. We offer over 360 online short courses with great features such as self-paced study, the choice of online or correspondence (just pick printed material when enrolling) study all with full tutor support from our incredibly talented tutors.
Our mission is to provide affordable, flexible education to anyone, anywhere, anytime! We believe that education should be available to all and that no education is wasted.  We are passionate about giving straight up advice on what are the best options for our future students and if we don't think a course if right for your purposes we'll tell you.
Frequently Asked Questions
Can I pay in installments?
Yes! We offer great payment plans, however full payment up front is the cheapest. You can choose the best payment plan for you from the course page, or call us on 07 55368782 to talk to one of our course consultants for a custom plan.
Can I study from anywhere in the world?
We have many international students. Careerline's range of courses are suitable for any one, anywhere in the world.
Do I get a discount if I enroll in a second course?
Yes. You may claim a 5% fee discount when you enroll in a second course, and a further 10% off a three-course package.
Do I have to sit an Exam?
No. If you are enrolled in a Certificate course (100hrs), the exam is optional. You will be issued with a certificate which proves that you are competent in all units, if you choose not to sit the exam.
Do you have set start dates?
There are no set start dates, you may start at any time. Our courses are all self-paced. As our home page says, 'Courses for Anyone, Anywhere, Anytime'. 'Anytime' includes the start time of your choice. However, we do encourage our students to submit assignments on a regular basis. Wherever possible, we suggest developing a study routine.