Statistics is an important skill for anyone involved or are interested in the measurement and prediction of trends in either markets, science, the environment or health science.  It is one of the true tools that is cross-disciplinary.
Course Aims:
Become familiar with different statistical terms and the elementary representation of statistical data.
Become familia with distributions, and the application of distributions in processing data.
Apply measures of central tendency in solving research questions
Demonstrate and explain the normal curve, percentiles and standard scores.
Explain methods of correlation that describes the relationship between two variables.
Make predictions with regression equations.
Determine how much error to expect when making the predictions.
Explain the basic concepts of underlying the use of statistics to make inferences.
Analyse the difference between the means of two groups with the t Test.
Describe the use of ANOVA (Analysis of Variance) in analysing the difference between two or more groups.
Apply the concept of Non Parametric Statistics
There are 10 Lessons in this course:
Introduction
Key terms and concepts: data, variables
Measurements of scale: nominal, ordinal, interval,ratio
Data presentation
Probability
Rounding of data
Scientific notation
Significant figures
Functions
Equations
Inequalities
Experimental design
The normal curve
Data collection
Simple, systemic, stratified and cluster random sampling
Remaining motivated to learn statistics
Distributions
Scope and nature of distributions
Class intervals and limits
Class boundaries
Frequency Distribution
Histograms
Frequency polygons
Normal distributions
Other distributions
Frequency curves
Measures of central tendency
Range, percentiles, quartiles, mode, median, mean
Variance
Standard deviation
Degrees of freedom
Interquartile and semi interquartile deviations
The Normal curve and Percentiles and Standard Scores
Normal distribution characteristics
Percentiles
Standard scores
Z scores
T score
Converting standard scores to percentiles
Area under a curve
Tables of normal distribution
Correlation
Scope and nature of Correlation
Correlation coefficient
Coefficient of determination
Scatter plots
Product movement for linear correlation coefficient
Rank correlation
Multiple correlation
Regression
Calculating regression equation with correlation coefficient
Least squares method
Standard error of the estimate
Inferential Statistics
Hypothesis testing
Test for a mean
Errors in accepting or rejecting null hypothesis
Levels of significance
One and two tailed tests
Sampling theory
Confidence intervals
The t Test
Assessing statistical difference with the t test
t Test for independent samples
t Test for dependent (paired) samples
Analysis of variance
Scope and application of ANOVA
Factors and levels
Hypothesis
Calculate degrees of freedom
Calculate sum of squares within and between groups
Calculate mean square
Calculate F
Chi square test
Chi square goodness of fit test
Calculate degrees of freedom
Chi square test of independence
Calculate expected frequencies
Degrees of freedom
Contingency tables
Find expected frequencies
Calculate degrees of freedom
When you have completed the lessons of your Certificate course, you will be given the option of taking the optional exam. It's okay if you don't want the exam, we still issue your Careerline Certificate. For Advanced Certificates however, the exam is compulsory (per module) and are included in the course fee.
Get Free Info Pack
Complete the form below to get your free info pack.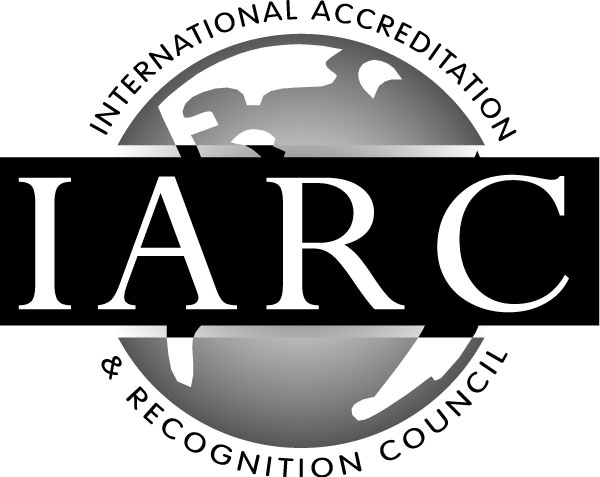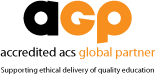 Our science courses are taught by a range of different tutors depending on the area of expertise.  We have specialised tutors in environmental science, animal (veterinary) science, human nutrition and health science and so on.  At enrollment you will be assigned your tutor who is an expert in that field.  You will receive a welcome email from them within 1 - 2 days of enrollment so you will be able to contact them as soon as you need to.
Some subjects such as biochemistry are an integral part of many sciences including animal (veterinary science), human health science and many parts of environmental science.  We have many experienced tutors who are qualified to teach introductory biochemistry.  Depending upon your particular interest in biochemistry we will assign a tutor in the appropriate field at enrollment.
Careerline (or CLC) has been in business since 2011. We offer over 360 online short courses with great features such as self-paced study, the choice of online or correspondence (just pick printed material when enrolling) study all with full tutor support from our incredibly talented tutors.
Our mission is to provide affordable, flexible education to anyone, anywhere, anytime! We believe that education should be available to all and that no education is wasted.  We are passionate about giving straight up advice on what are the best options for our future students and if we don't think a course if right for your purposes we'll tell you.
Frequently Asked Questions
Can I pay in installments?
Yes! We offer great payment plans, however full payment up front is the cheapest. You can choose the best payment plan for you from the course page, or call us on 07 55368782 to talk to one of our course consultants for a custom plan.
Can I study from anywhere in the world?
We have many international students. Careerline's range of courses are suitable for any one, anywhere in the world.
Do I get a discount if I enroll in a second course?
Yes. You may claim a 5% fee discount when you enroll in a second course, and a further 10% off a three-course package.
Do I have to sit an Exam?
No. If you are enrolled in a Certificate course (100hrs), the exam is optional. You will be issued with a certificate which proves that you are competent in all units, if you choose not to sit the exam.
Do you have set start dates?
There are no set start dates, you may start at any time. Our courses are all self-paced. As our home page says, 'Courses for Anyone, Anywhere, Anytime'. 'Anytime' includes the start time of your choice. However, we do encourage our students to submit assignments on a regular basis. Wherever possible, we suggest developing a study routine.