Herb Culture (Start Your Own Herb Farm) Online Course
Study this course if you want to start your own herb farm or herb nursery.  This is a very detailed course that has been designed to teach you how to start your own commercial herb business but is still suitable for anyone just wanting a successful herb garden!
Study in your own time and at your own pace.
12 months to complete (extensions available).
Tutor support by experienced, professional horticulturalists.
Learn herbs online.
Start your own herb business.
If you want to gain a very solid understanding of herbs, their culture and how to set up your own herb business then you need look no further. This would have to be one of the most detailed herb courses around. This is not a light weight course; you will be challenged throughout.
This course is designed to develop a solid grounding in herb growing and the herb industry. Half of the course deals with general herb culture, including identification, soils, mulching, feeding, watering, propagation, pest & disease control, harvest, storage, processing, companion planting, nursery management and herb farming. The remainder of the course involves detailed studies of major groups of herbs such as: mints, thymes, lavenders, scented geraniums, garlic, roses, artemisias and parsley.
Course Aims:
Differentiate between different varieties of herbs in cultivation.
Explain the general cultural practices used for the growing of herbs.
Determine harvest and post harvest techniques for herb crops, including processing, storage and use of herbs.
Develop a production plan for a herb crop grown for harvesting.
Develop a production plan for a herb nursery.
Design a herb garden for a home or public garden.
Evaluate the production of herbs or herb products in a commercial business.
Get Free Info Pack
Complete the form below and we'll send you a free info pack.
This course is made up of a number of lessons or units.  Each of these has self assessment questions, a set task (practical homework) and an assignment which you can upload online.  Click below to read about each of the lessons and what you will learn.
Introduction to Herb Culture
Introduction to Herbs – definitions, uses, classification of herbs, using a botanical key
Cultural Techniques – planting, soils, drainage, feeding, mulching, composting, pruning
Propagation Techniques – propagation mixes, growing structures, cuttings, seed, separation & division, layering
Identification of Plant Health Problems – pests & diseases, frost, heat, water stress, etc.
Using Herbs
Processing & Use of Herbs – medicinal, culinary, perfumes, dyes, oils, distillation processes, etc.
Harvesting & Storage – air drying, oven drying, microwave drying, freezing, fresh storage, when & how to harvest.
The Mints (Lamiaceae)
Mentha Species – peppermint, spearmint, applemint, wintermint, pennyroyal, corsican, ginger mint etc.
Lavandula and Thymus (lavender & thyme)
Other Lamiaceae Herbs – lemon balm, hyssop, rosemary, bee balm (monarda), basil, savory, marjoram, sage, etc.
The Daisies (Asteraceae)
Artemisia Species – southernwood, wormwood, tarragon, mugwort
Other Asteraceae Herbs – chamomile, tansy, safflower, costmary, yarrow, calendula, dandelion, etc.
The Parsley Family (Apiaceae)
The Apiaceae (Umbelliferae) Family – parsley, coriander, dill, caraway, angelica, cumin, fennel, lovage, sweet cicely, etc.
The Onion Group
Chives, leek, garlic chives, tree onion, welsh onion, etc.
Garlic
Other Herbs
Rosaceae – roses, burnet, strawberry, blackberry, etc.
Miscellaneous Herbs – lemon grass, lemon verbena, bay, sorrel, dock, juniper, horseradish, evening primrose, etc.
Scented Geraniums
Australian Native Herbal Plants – eucalyptus and others
Pests & Diseases
Companion Planting
Natural Pest Control – herb sprays, biological control, etc.
Landscaping
Landscape Design Principles and Practices – how to draw a landscape plan
Home Gardening With Herbs – cottage gardens, hedges & borders, tubs, baskets, kitchen gardens, herb lawns, herb indoor plants.
Public Landscaping – historic herb gardens (e.g. knot gardens), herbs for low maintenance & colour in parks, etc.
Herb Farming I
Establishing & Operating a Herb Nursery – open ground vs container growing, nursery layout, potting soils, pots and labels, marketing, etc.
Herb Farming II
Establishing & Operating a Herb Farm – soil preparation and management (plastic mulch, organic mulches, cultivation), row cropping.
Herb Farming III
Evaluating Herb Enterprises – assessing market demand, deciding how to proceed.
When you have completed the lessons of your Certificate course, you will be given the option of taking the optional exam. It's okay if you don't want the exam, we still issue your Careerline Certificate. For Advanced Certificates however, the exam is compulsory (per module) and are included in the course fee.
Barbara Tremain BSc. (Hons) Horticulture, RHS Adv. Cert,. RHS General, City & Guilds Garden Design, Permaculture Level 3 (UK)
Barbara brings to Careerline a wide range of horticultural experience and knowledge Barbara has a keen interest in herbalism, edible wild plants and has lead into studies of many plant based complementary medicinal systems, qualification as a Bach Flower remedy practitioner and studying Ethnobotany. Barbara has practiced and studied horticulture as well as combining it with her love of travel in many countries including the UK, US and Australia and has also studied Permaculture and runs her own horticulture business. Within the past two years she have also worked for Groundwork SW with 18-24 year old unemployed people, this work and the mentoring scheme has allowed me to teach informally. It has been a delight to nurture the interests of keen learners in horticulture and garden design. Meanwhile the business has covered a variety of Garden Design projects, from wildflower gardens to seaside situations, and has included some work with Chelsea Gold multi-winner John Moreland.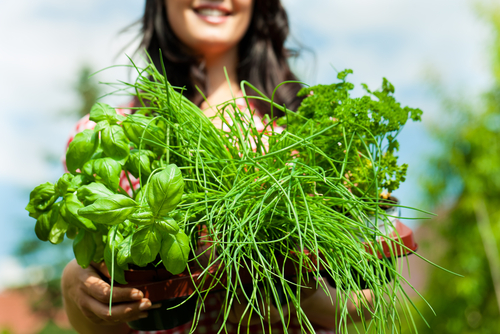 Frequently Asked Questions
Can I pay in installments?
Yes! We offer great payment plans, however full payment up front is the cheapest. You can choose the best payment plan for you from the course page, or call us on 07 55368782 to talk to one of our course consultants for a custom plan.
Can I study from anywhere in the world?
We have many international students. Careerline's range of courses are suitable for any one, anywhere in the world.
Do I get a discount if I enroll in a second course?
Yes. You may claim a 5% fee discount when you enroll in a second course, and a further 10% off a three-course package.
Do I have to sit an Exam?
No. If you are enrolled in a Certificate course (100hrs), the exam is optional. You will be issued with a certificate which proves that you are competent in all units, if you choose not to sit the exam.
Do you have set start dates?
There are no set start dates, you may start at any time. Our courses are all self-paced. As our home page says, 'Courses for Anyone, Anywhere, Anytime'. 'Anytime' includes the start time of your choice. However, we do encourage our students to submit assignments on a regular basis. Wherever possible, we suggest developing a study routine.