Irrigation (Agricultural) Online Course
Do you need to improve your crop yields?  Correct irrigation set and management may be what is required.  Learn to management water on your property / workplace with improved efficiency and design.  This is a sound foundation course introducing you to the basics of irrigation design and management.
Course Aims: 
Explain the significance of soil in irrigation.
Explain how to determine when to irrigate in agricultural situations.
Manage irrigation in agricultural situations.
Explain the significance of different aspects of moving water including: drainage, pumps, filters, storage, recirculation, and re-use.
Select an appropriate irrigation system for a given agricultural situation.
Explain the principles of design for a simple irrigation system.
Design a simple irrigation system.
Oversee the installation of an irrigation system.
Detailed Course Outline
This course is made up a number of lessons or units.  Each of these has self assessment questions, a set task (practical homework) and an assignment which you can upload online.  Click below to read about each of the lessons and what you will learn.
There are 10 Lessons in this course:
Introduction to Irrigation
Objectives of Irrigation
Sources of water
Water quality and remedies
Sediment, turbiity, colour, hardness, corrosion, iron etc.
Bacteriological impurities
Soil Characteristics and Problems
Understanding soils
Different Soils suit different purposes
Chemical aspects of soil
Physical aspects of soil
Soil and Water
Types of soil moisture
Transpiration and wilting point
Identifying the soil
Improving the soil
A fee-test for estimating soil moisture level
Fertigation
Estimating Plant Needs and Irrigation Scheduling
When to irrigate
Signs to look for
Timing of irrigation
Measuring water available to plants
Calculating field capacity
Calculating Permanent wilting point
Soil water budget
Crop Water needs
Effect of climate on crop water needs
Measuring evapotranspiration
Pan evaporation method
Theoretical method – Blaney-Criddle Method
Influence of crop type on water needs (crop factor)
Calculating crop water needs
Irrigation system efficiency
Water volumes and duration
Drainage
Improving permeability during construction
Improving surface drainage after construction
Layout of drains
Dams and water storage
Soil degradation
Erosion
Soil acidification
Soil compaction
Chemical residues
Waste water treatment using reed beds
Suitable plants
Types of Irrigation Systems
Categories of irrigation systems
Sub-surface and surface irrigation
Flood irrigation systems
Pressurised irrigation systems
Drip and sprinkler irrigation
Portable, solid and semi-permanent
Mechanised sprinkler irrigation systems
Traveling irrigators, Centre pivot, Linear move, Powered side roll
Fixed sprinkler systems
Hand move, hose move, permanent
Sprinkler heads
Mechanisms that drive rotating sprinkler heads
Design considerations
Trickle Irrigation
DIY micro-irrigation
Length of watering
Automatic watering
Maintenance of watering systems
Micro-jet irrigation benefits
Use of chlorine
Design Specifications of an irrigation system
Hydraulics
Pressure
Calculating discharge or flow
Friction loss in systems
Water hammer
Pumps and Filters
Types of pumps
Comparisons of pumps
Pumps and pressure systems
Pumping mechanisms
Pump failure
Prevention of clogging – trickle irrigation
Controllers
Selecting the Right System for a plant
Water saving measures
Filtration
Design and Operation of Systems
Cyclic watering
Pulse watering
Sprinkler spacing
Electrical factors
Electric automatic systems
When you have completed the lessons of your Certificate course, you will be given the option of taking the optional exam. It's okay if you don't want the exam, we still issue your Careerline Certificate. For Advanced Certificates however, the exam is compulsory (per module) and are included in the course fee.
Get Free Info Pack
Get your free info pack, just fill in the form below and we'll send it out.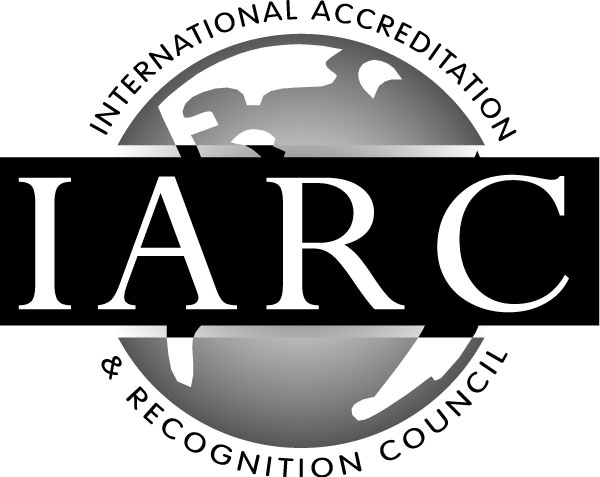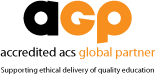 Agriculture spans a wide variety of specializations.  Who your tutor is will depend on which area of agriculture you are studying.  Upon enrollment you will be assigned your own personal tutor who is there to support you throughout your studies.
Get access to your course content anywhere, anytime and study at your own pace.
Connect with other like-minded students and get help from the teacher whenever you have a question.
Graduate from your course knowing that you have what it takes to reach your next step.
Frequently Asked Questions
Can I pay in installments?
Yes! We offer great payment plans, however full payment up front is the cheapest. You can choose the best payment plan for you from the course page, or call us on 07 55368782 to talk to one of our course consultants for a custom plan.
Can I study from anywhere in the world?
We have many international students. Careerline's range of courses are suitable for any one, anywhere in the world.
Do I get a discount if I enroll in a second course?
Yes. You may claim a 5% fee discount when you enroll in a second course, and a further 10% off a three-course package.
Do I have to sit an Exam?
No. If you are enrolled in a Certificate course (100hrs), the exam is optional. You will be issued with a certificate which proves that you are competent in all units, if you choose not to sit the exam.
Do you have set start dates?
There are no set start dates, you may start at any time. Our courses are all self-paced. As our home page says, 'Courses for Anyone, Anywhere, Anytime'. 'Anytime' includes the start time of your choice. However, we do encourage our students to submit assignments on a regular basis. Wherever possible, we suggest developing a study routine.