Food and Beverage Management Online Course
Learn about Food and Beverage Management Find rewarding employment in the food service, hotel or tourism Industries
Topics covered include kitchen and food management, planning a menu, restaurant staffing and waiter/waitress skills
Course Aims:
Explain the role of different food types in human health.
Understand the alternative cooking processes, in order to make appropriate decisions about the cooking of different foods
Manage the provision of kitchen facilities, and the handling of foodstuffs (including food storage and preparation), in order to maximise efficiency, hygiene and service with the restrictions of facilities available.
Plan menus or list of food products for sale, appropriate to different situations.
Manage the provision of alcoholic beverages appropriately, in different situations
Manage the provision of non-alcoholic beverages appropriately, in different situations.
Describe differences in appropriate management for catering in a range of varying situations.
Discuss how to manage staff in the food and restaurant industries.
Consolidate skills developed throughout this entire course into an overall understanding of management of catering services.
Get Free Info Pack
Get your free info pack by completing the form below.
Detailed Course Outline
This course is made up of a number of lessons or units.  Each of these has self assessment questions, a set task (practical homework) and an assignment which you can upload online.
There are 9 Lessons in this course:
Human Food and Nutrition
Quality of ingredients
Range of ingredients
Cooking methods used
Eating
Major food groups
Carbohydrates
Fats
Proteins
Grains
Vegetables
Vitamins and minerals
Food allergies
Terminology
Weight and energy conversions
Resources
Networking – for restaurant managers, food industry employees
Cooking
Nutritive value in cooking and processing
Cooking different types of foods
Meat
Fish
Milk
Plant foods
Effect of cooking methods on nutrients
Baking
Blanching
Braising
Grilling
Poaching and boiling
Pressure cooking
Roasting
Sautéing
Steaming
Preparing vegetables
Benefits of cooking
Preserving nutrient value in food
Managing different nutrients -heat sensitivities, etc.
Canning and pasteurisation
Homogenisation and pasteurization of milk
Freezing
Dehydration
Kitchen and Food Management
Effect of cooking on nutrition
Managing food contamination
Contaminants during food processing
Pathological contamination
Preventing food poisoning
Food laws and labelling
Labelling
Dating
Special purpose foods
Ethics of food additives
Allergies, sensitivities and poisoning
Common food allergies
Kitchen design
Equipment design
Criteria for selecting equipment
Equipment inventory
Managing a freezer
Preparation areas
Vegetable preparation
Salad preparation
Meat preparation
Fish preparation
Pastry preparation
Cooking area
Central range
Convection ovens
Microwave oven
Cleaning area
Waste disposal
Food service equipment
Food service management
Traditional kitchen staff roles -types of chefs, divisions of larder, pantry, tournants etc
Menu and production planning
Types of production – A la Carte, Table d'Hote, Call-Order, etc
Activities in cook-freeze operation
Planning A Menu
Needs of special groups
School children
Adolescents
Expecting mothers
Nursing mothers
The elderly
Immigrants
Vegetarians
Menu planning
Assessing diets
Assessing your own dietary intake
A typical diet at a residential school
Plate waste
Assessing plate waste
Diet formulation
Food additives
Preservatives
Additives for enhancing appearance and colour
Flavouring agents
Sweetening agents
Emulsifying agents and stabilisers
Anti caking agents
The menu
Planning
Types of menus
Menu composition
Beverages
Wine and alcohol lists
Non alcoholic drinks
Alcoholic Beverages
Wine
Common white grape varieties
Common red grape varieties
Wine processing
Fortified wines -sherry, port, marsala, maidera, vermouth.
Beer
Types of beer
Beer tasting and characteristics
Spirits – Brandy, Whisky, Gin, Rum, Vodka
Liqueurs
Liqueur coffees
Tea, Coffee and Non-Alcoholic Beverages
Water
Providing water
Soft drinks
Fruit juices
Non alcoholic cocktails
Coffees
The coffee blend
Grinding coffee
Making coffee
Problems with coffee
Non alcoholic coffee substitutes
Teas
Specialty teas
Green tea
Common herb teas
Scope and Nature Of Catering Services
Vending machines
Popular catering
Hospital catering
Airline catering
Function catering
Personnel Management
Reservations and bookings
Reservation systems
Direct or indirect reservations
Contracts
Cancellation procedure
Refund policy
Basic waiting techniques
Holding a Service Spoon and Fork
Carrying Plates
Using a Service Salver
Using a Service Plate
Carrying Glasses
Carrying Trays
Using a Waiter's Friend
Interpersonal skills
Addressing customers
Dealing with complaints
Staff recruitment
Advertising a position
Interviewing
Training staff
Different ways of learning the job
Self esteem and motivation
Assessing training needs
Management Of Catering Services
Restaurant marketing
Feasibility research
Competitive analysis
Market analysis
Financial analysis
Advertising and PR
Food purchasing
Purchasing methods
Tendering
When you have completed the lessons of your Certificate course, you will be given the option of taking the optional exam. It's okay if you don't want the exam, we still issue your Careerline Certificate. For Advanced Certificates however, the exam is compulsory (per module) and are included in the course fee.
Thea Roberts   B.Comm., M.A. (Leisure Management), Grad. Dip. Ed. Fitness Leaders Cert., I.T.C.
With over a decade of hospitality experience at all levels from recreation to resort General Manager, combined with both a love of education and business, Thea is a very welcome addition to Careerline Courses. Thea is actively involved in continuing professional development in both hospitality and business
Liselle Turner  Bachelor of Business (Marketing), Diploma in Hospitality Management, Certificate IV in Training and Assessment
Liselle has worked as a supervisor in food and beverage establishments.  She has provided training and conducted assessments within the corporate sector.  She has business experience in compliance, auditing, learning and development, writing and management.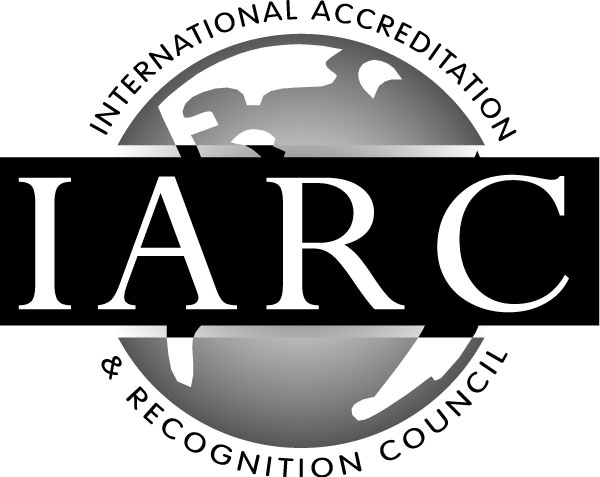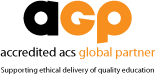 Get access to your course content anywhere, anytime and study at your own pace.
Connect with other like-minded students and get help from the teacher whenever you have a question.
Graduate from your course knowing that you have what it takes to reach your next step.
Frequently Asked Questions
Can I pay in installments?
Yes! We offer great payment plans, however full payment up front is the cheapest. You can choose the best payment plan for you from the course page, or call us on 07 55368782 to talk to one of our course consultants for a custom plan.
Can I study from anywhere in the world?
We have many international students. Careerline's range of courses are suitable for any one, anywhere in the world.
Do I get a discount if I enroll in a second course?
Yes. You may claim a 5% fee discount when you enroll in a second course, and a further 10% off a three-course package.
Do I have to sit an Exam?
No. If you are enrolled in a Certificate course (100hrs), the exam is optional. You will be issued with a certificate which proves that you are competent in all units, if you choose not to sit the exam.
Do you have set start dates?
There are no set start dates, you may start at any time. Our courses are all self-paced. As our home page says, 'Courses for Anyone, Anywhere, Anytime'. 'Anytime' includes the start time of your choice. However, we do encourage our students to submit assignments on a regular basis. Wherever possible, we suggest developing a study routine.