Food Preparation (Foundations of Cooking) Online Course
By following this course we hope you will develop a love of cooking! However, whether you are cooking at home for friends and family or are intending to use your newly acquired skills in the catering or restaurant industry, it is important to appreciate the steps involved in basic food preparation as ignoring these can be costly later. In fact to fully appreciate this you could spend some time watching a professional chef, the best chefs will ensure that all essential ingredients are sourced and prepared well in advance allowing all meals to be cooked quickly to order.
In this online cooking course you will learn about the history and scope of the catering industry as well as the prinicples for selecting, cleaning, cutting, preserving, flavouring, mixing, cooking and menu planning and much more.
100 hrs
12 months to complete the course
full tutor support
Learn how to prepare and cook food.
Recommended with Food & Beverage Management, Catering Management or Restaurant Management courses
This course is suitable for anyone who wants to have a better understanding of food, cooking and menu planning either professionally or for their own use.
Get Free Info Pack
Get your free info pack by completing the form below.
Detailed Course Outline
This course is made up of a number of lessons or units.  Each of these has self assessment questions, a set task (practical homework) and an assignment which you can upload online.
There are 9 lessons in this course:
Introduction
History of cooking/ Trends
Principles of Cooking
Nutrition
Scope of the Catering industry
Weights and measures
Basic cooking techniques
Terms
Fruits and vegetables
Why eat Fruit & Vegetable; How much a person should eat; How poor preparation can damage nutritional value
How to choose fruit and vegetables when shopping
Basics of preparation- peeling slicing etc
Cooking techniques
Nutritional information relating to food group
Cereals & Starches; Bread, cereals and potatoes
Preparation- including how to make fresh pasta
Why eat cereals & starch; How much a person should eat; How poor preparation can damage nutritional value
How to prepare potatoes- different types of potato dishes- mashed, boiled, daulphinoise etc
Cooking pasta- different recipes
Cooking Rice, cous cous etc.
Nutritional information relating to food group
Meat Fish and Alternatives
How much a person should eat
How poor preparation can damage nutritional value
Selecting the perfect cut of meat/ basic butchery, fish mongery
How to prepare and cook it, which sauces compliment it.
Eggs- cooking different types
Cooking with pulses
Nutritional information relating to food group
Milk and dairy
How much a person should eat
How poor preparation can damage nutritional value
Cheese making basics
Cheese types and recipes
Basic recipes e.g. Macaroni cheese
Dairy free cooking
Yogurt
How to make it, use in sauces
Dairy free cooking
Nutritional information relating to food group
Fats and Sugars
How much a person should eat
How poor preparation can damage nutritional value
How to make perfect puddings
Types of fat
How to adapt recipes to reduce sugar and fat- catering for low fat and low sugar dietary requirements
Nutritional information relating to food group
Flavouring Food
More on complimenting foods- sauces- cream, wine, butter, vinaigrette etc
Stocks
Use of herbs/ seasoning
Menu planning on a Small Scale
Designing menus- complimenting foods
Recipes simple to advanced- Seasonal foods
Planning a dinner party- case study
Menu Planning on a Large Scale
Planning Meals/Catering for parties and events; outdoor, indoor etc
Restaurant Menus/Catering
When you have completed the lessons of your Certificate course, you will be given the option of taking the optional exam. It's okay if you don't want the exam, we still issue your Careerline Certificate. For Advanced Certificates however, the exam is compulsory (per module) and are included in the course fee.
Thea Roberts   B.Comm., M.A. (Leisure Management), Grad. Dip. Ed. Fitness Leaders Cert., I.T.C.
With over a decade of hospitality experience at all levels from recreation to resort General Manager, combined with both a love of education and business, Thea is a very welcome addition to Careerline Courses. Thea is actively involved in continuing professional development in both hospitality and business
Liselle Turner  Bachelor of Business (Marketing), Diploma in Hospitality Management, Certificate IV in Training and Assessment
Liselle has worked as a supervisor in food and beverage establishments.  She has provided training and conducted assessments within the corporate sector.  She has business experience in compliance, auditing, learning and development, writing and management.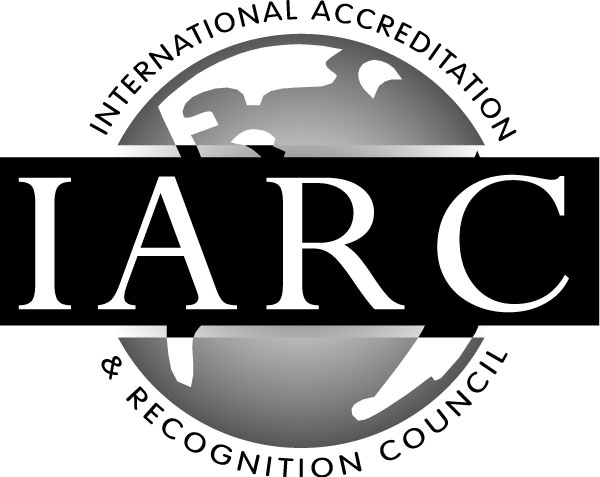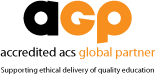 Get access to your course content anywhere, anytime and study at your own pace.
Connect with other like-minded students and get help from the teacher whenever you have a question.
Graduate from your course knowing that you have what it takes to reach your next step.
Frequently Asked Questions
Can I pay in installments?
Yes! We offer great payment plans, however full payment up front is the cheapest. You can choose the best payment plan for you from the course page, or call us on 07 55368782 to talk to one of our course consultants for a custom plan.
Can I study from anywhere in the world?
We have many international students. Careerline's range of courses are suitable for any one, anywhere in the world.
Do I get a discount if I enroll in a second course?
Yes. You may claim a 5% fee discount when you enroll in a second course, and a further 10% off a three-course package.
Do I have to sit an Exam?
No. If you are enrolled in a Certificate course (100hrs), the exam is optional. You will be issued with a certificate which proves that you are competent in all units, if you choose not to sit the exam.
Do you have set start dates?
There are no set start dates, you may start at any time. Our courses are all self-paced. As our home page says, 'Courses for Anyone, Anywhere, Anytime'. 'Anytime' includes the start time of your choice. However, we do encourage our students to submit assignments on a regular basis. Wherever possible, we suggest developing a study routine.