Tourism A (Introduction) Online Course
The course is designed to develop your skills in Tourism Planning and Management.
The tourism industry covers the wide range of services used by people when travelling, including booking services, transport, accommodation, tourist retail outlets and attractions, recreational and sporting persuits, adventure tourism, charter boats and cruise-ships and hotel, motel, lodge and hostel service and management.
The career possibilities are unlimited, from receptionists to tour guides, charter boat skippers to hotel managers, hostesses to photographers, to wildlife carers and lifeguards.
Course Aims:
Describe the nature and scope of the tourism industry.
Recommend tourism destinations relevant to client needs.
Advise a client on planning for unforeseen circumstances on a trip, such as financial, legal and insurance issues.
Explain the operation of airlines, including booking procedures.
Explain the operation of car rental services, including booking procedures.
Explain the operation of other transport services, including shipping, bus and rail.
Explain the operation of accommodation options to a client
Advise a client on package tour options, to satisfied their specified requirements.
Determine appropriate operational systems for management of a tourism service.
Consolidate available information and resources to plan a trip.
Get Free Info Pack
Get your free info pack by completing the form below.
Detailed Course Outline
This course is made up of a number of modules.  Each of these has self assessment questions, a set task (practical homework) and an assignment which you can upload online.  Select each module below to learn more.
There are 10 Lessons in this course:
Travel Industry: Overview
The Tourism Industry
Travelers and Tourists
Tourism Industry Sectors
Who Are Tourists?
What Do People Need to Think About When Travelling?
Responsible Travel
Leakage Resources
Destinations
Types of Destinations
Major and Minor Tourist Destinations
Tourist Destinations Regions
What is different About International Travel Cultural Differences
Religion
Cultural Understanding
Get Healthy Before Leaving
Money, Insurance, Legalities
Money
Insurance
Specialist Insurance
Making a Claim
Driving in Other Countries
Laws
Travelling with Medicine/Drugs
Quarantine Laws (in different countries) Tariffs/Import Duties
Passports and Visas
Health Regulations
Travel Warnings
Transport - Airline Reservations
Air Travel
Travel Classes on Airlines
Types of Aircraft and Seating
Baggage
Booking Flights
Air Travel with Animals
Airport Information
Airline Codes
Information Sources
Transport - Car Rental
Car Rental Services
The Rental Agreement
Rental Car Groups
Booking a Rental Car
Planning a Driving Holiday
Transport - Other (Boat, Bus, Rail)
Cruises
Life on Board
Point to Point Travel
Coaches
Other Transport
Accommodation
Different Types of Accommodation
Pets and Travelling
Selecting Accommodation
Classification and Rating Schemes
Examples of Star Ratings
Accommodation Categories
Decisions For Tour Operators and Guides Accommodation Products
Accommodation Charges
Package Tours
Wholesalers
Tour Operators
Types of Packages
Advantages and Disadvantages of Package Tours Brochures
Identifying the Correct Package Tour for the Consumer
Calculating Prices
Ticketing
Travel Agency Procedure Systems
Customer Service and Support
Awareness
Office Clerical Duties and Who Does What
Telephones
Office Cleaning
Team Work Skills
Interpersonal Relationships
Processing Correspondence
Record Keeping
Client Enquiries
Processing Financial Transactions
Accommodation Bookings
Internet
Special Project
Seasonal Variations
Socio-Political Influences
The Project
Project Aim
Project Estimated Duration
Project Requirements
Method of Presentation
Assessment Criteria
Resources
When you have completed the lessons of your Certificate course, you will be given the option of taking the optional exam. It's okay if you don't want the exam, we still issue your Careerline Certificate. For Advanced Certificates however, the exam is compulsory (per module) and are included in the course fee.
Thea Roberts   B.Comm., M.A.
Liselle Turner  Bachelor of Business (Marketing), Diploma in Hospitality Management, Certificate IV in Training and Assessment
Chad Osorio  B. Psych. Juris Doctor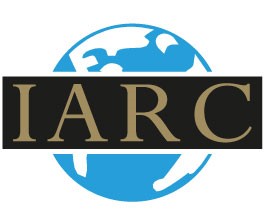 Frequently Asked Questions
Can I pay in installments?
Yes! We offer great payment plans, however full payment up front is the cheapest. You can choose the best payment plan for you from the course page, or call us on 07 55368782 to talk to one of our course consultants for a custom plan.
Can I study from anywhere in the world?
We have many international students. Careerline's range of courses are suitable for any one, anywhere in the world.
Do I get a discount if I enroll in a second course?
Yes. You may claim a 5% fee discount when you enroll in a second course, and a further 10% off a three-course package.
Do I have to sit an Exam?
No. If you are enrolled in a Certificate course (100hrs), the exam is optional. You will be issued with a certificate which proves that you are competent in all units, if you choose not to sit the exam.
Do you have set start dates?
There are no set start dates, you may start at any time. Our courses are all self-paced. As our home page says, 'Courses for Anyone, Anywhere, Anytime'. 'Anytime' includes the start time of your choice. However, we do encourage our students to submit assignments on a regular basis. Wherever possible, we suggest developing a study routine.