Tourism B (Special Interest Tourism) Online Course
Moving on from the course Tourism I, the student will learn more specialised approaches to the development, marketing and delivery of tourism projects and the importance of quality service and safety.
You will learn how to package a tour, even under the difficult conditions imposed by special interests and extreme sports, geography or climate [possibly all three at once], and still maintain a standard of service and safety for your clients
Course Aims:
To analyse tourism industry, to determine the various sectors which service tourism and travel.
To differentiate between different types of tourism on a variety of bases, including: demographics, geography, economics, and culture.
To compare a variety of different accommodation services provided in the tourism industry.
To describe the operation of heritage and cultural tourism, including: historical, architectural, indigenous, and artistic attractions.
Evaluate the tourism potential of events and festivals.
To describe the management of passive natural tourist attractions, including wilderness areas, beaches, rivers, wildlife etc.
To describe the operation of different types of tourism facilities that have a significant focus on health and fitness, including Health Resorts, Walking Tours and Cycling.
To describe a variety of other types of special interest tourism, including food tourism, senior tourism and sex tourism.
To plan and manage the number of visitors to different types of tourism facilities and develop appropriate contingency plans.
To plan a package holiday incorporating a variety of accommodation and attraction options.
Get Free Info Pack
Get your free info pack by completing the form below.
Detailed Course Outline
This course is made up of a number of modules.  Each of these has self assessment questions, a set task (practical homework) and an assignment which you can upload online.  Select each module below to learn more.
There are 10 lessons in this course:
Sectors of the Tourism Industry
Scope of the travel product (natural & cultural, events & sites)
Accommodation Types
Resorts and Hotels
Camping
Back packers
Cruise
Special interest accommodation
Cultural Tourism
Museums
Art galleries
Theatre
Indigenous tourism
Historic parks
Cultural vs Heritage tourism
Religious Tourism
Events & Festivals
Concerts
Exhibitions
Performances
Seminars
Environmental Tourism
Natural Attractions
Nature Based Tourism
Definitions
Wildlife Tourism
Sustainable Tourism and Ecotourism
Health & Adventure Tourism
Health Tourism
Adventure Tourism
Walking Tours
Cycle Tours
Soft vs Hard Adventure Tourism
Rock Climbing
Space Tourism
More Special Interest Tourism
Food & Wine Tourism
Senior Tourism
Sex Tourism
Visitor Management & Contingency Planning
Effects of Tourism on the Host Community
Managing Visitors
Planning for Contingencies
Common Problems with Visitor Services
Risk management (safety, financial, etc)
Packaging a Tour
Planning the Itinerary;
Costing
Presenting the Package
Reviewing the Package
When you have completed the lessons of your Certificate course, you will be given the option of taking the optional exam. It's okay if you don't want the exam, we still issue your Careerline Certificate. For Advanced Certificates however, the exam is compulsory (per module) and are included in the course fee.
Thea Roberts   B.Comm., M.A.
Liselle Turner  Bachelor of Business (Marketing), Diploma in Hospitality Management, Certificate IV in Training and Assessment
Chad Osorio  B. Psych. Juris Doctor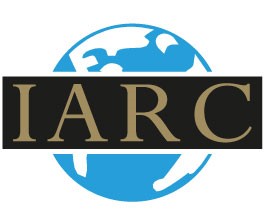 Frequently Asked Questions
Can I pay in installments?
Yes! We offer great payment plans, however full payment up front is the cheapest. You can choose the best payment plan for you from the course page, or call us on 07 55368782 to talk to one of our course consultants for a custom plan.
Can I study from anywhere in the world?
We have many international students. Careerline's range of courses are suitable for any one, anywhere in the world.
Do I get a discount if I enroll in a second course?
Yes. You may claim a 5% fee discount when you enroll in a second course, and a further 10% off a three-course package.
Do I have to sit an Exam?
No. If you are enrolled in a Certificate course (100hrs), the exam is optional. You will be issued with a certificate which proves that you are competent in all units, if you choose not to sit the exam.
Do you have set start dates?
There are no set start dates, you may start at any time. Our courses are all self-paced. As our home page says, 'Courses for Anyone, Anywhere, Anytime'. 'Anytime' includes the start time of your choice. However, we do encourage our students to submit assignments on a regular basis. Wherever possible, we suggest developing a study routine.