Life Coaching Course Online
Study Life Coaching and Start Helping Others
Get the the skills you need to set up and work as a life coach

Help you develop contacts and build networks within industry

Raise your awareness of opportunities within the Coaching Industry

Lay a sound foundation of knowledge and skills which can grow with experience and further study
Life coaching not only involves planning and engaging in processes to bring about change, it can also involve the life coach in motivating the client to accept the need for inner change in order to bring about outer change. In the end, the processes of recognising a need for change and for managing change may be even more valuable and contribute more to the personal growth of the client than the outcomes.
What you will do in this Life Coaching Course:
Define life coaching and differentiate it from other professions such as psychotherapist, counsellor, personal trainer and so on.
Understand that people perceive the world in different ways, and identify ways to help clients change counter-productive perceptions without excessive discomfort.
Define a well-rounded individual and well-rounded life.
Define different coaching skills including listening, analysing, planning and focusing.
Identify ways in which life coaching can contribute to physical well-being.
Identify ways in which life coaching can contribute to psychological well-being.
Identify the areas in which successful life coaching can benefit a client.
Understand the importance enabling clients to develop aims, plans and goals.
Recognise the importance of reviewing and adjusting the life-coaching processes.
Accreditation: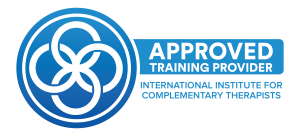 Testimonials:
"… I learnt so much and was able to draw on my own experiences of life and knowledge as well as being challenged to think about a variety of issues…Elizabeth Seward is a great tutor and her feedback was insightful, thorough and helpful".  A. Finsterer, Life Coaching Graduate
Detailed Course Outline
This course is made up of a number of lessons or units.  Each of these has self assessment questions, a set task (practical homework) and an assignment which you can upload online.
There are 10 Lessons in this course:
Introduction
nature of life coaching
cognitive behaviour therapy
different approaches
the scope of life coaching
Individual perception
psychology of self-perception
perceptual barriers
motivating clients to challenge their perceptions
A well-balanced life
the inter-relationship between psychology and physiology
stress
the psychology of balance
Coaching processes
key coaching processes
assessment of the client's situation
dealing with emotions
setting goals
replacing negative habits with positive ones
leadership qualities in a life coach
imagination and enthusiasm
clarifying goals
recognition of limitations
Coaching skills
understanding the communication process
body language
communication barriers
listening skills
assessing learning styles
Coaching and physical well-being
human nutrition
important factors in nutrition
physical well-being
Coaching and psychological well-being
the psychology of self-esteem
stress management program
identifying stressors
Coaching success
high achievement
coaching success
career guidance
managing your money
beginning a business
Goal setting
values
aims and goals
types of goals
planning
future goals
steps for sucessful goal achievement
effort and attribution.
Review and adjustment
indications that a program needs to be reassessed
client's lack of confidence
personality clash
over-achievers
health and safety issues
When you have completed the lessons of your Certificate course, you will be given the option of taking the optional exam. It's okay if you don't want the exam, we still issue your Careerline Certificate. For Advanced Certificates however, the exam is compulsory (per module) and are included in the course fee.
Get Free Info Pack
Get your free info pack by completing the form below.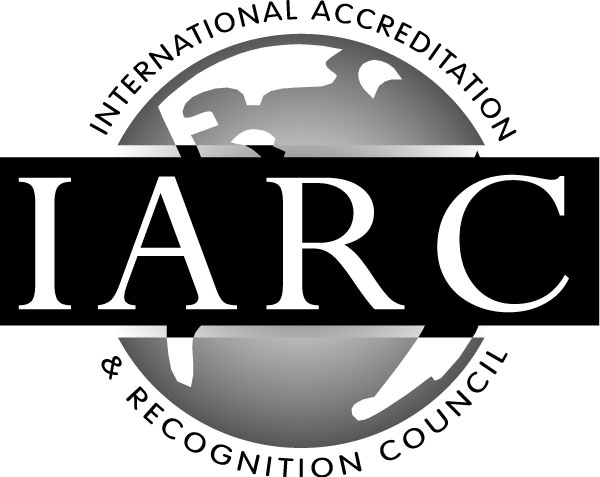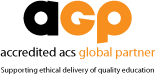 Dr Nicholas Harris B. Psychology (Hons I), PhD
Nicholas is a social psychologist; he studies and teaches on topics involving group-level and individual-level behavior, as well as examining the effect of the situation.  Nicholas has been involved in writing textbooks and research papers in psychology. Nicholas' teaching experience is vast; he has taught social psychology, indigenous and intercultural psychology, statistics, research methods, psychological measurement and assessment, personality, organizational psychology, counselling skills, and ethics. Nicholas has also completed a number of short courses on counselling and suicide prevention, and has volunteered for a number of years with Lifeline. Nicholas has supervised a number of honours and master's research theses.
Get access to your course content anywhere, anytime and study at your own pace.
Connect with other like-minded students and get help from the teacher whenever you have a question.
Graduate from your course knowing that you have what it takes to reach your next step.
Frequently Asked Questions
Can I pay in installments?
Yes! We offer great payment plans, however full payment up front is the cheapest. You can choose the best payment plan for you from the course page, or call us on 07 55368782 to talk to one of our course consultants for a custom plan.
Can I study from anywhere in the world?
We have many international students. Careerline's range of courses are suitable for any one, anywhere in the world.
Do I get a discount if I enroll in a second course?
Yes. You may claim a 5% fee discount when you enroll in a second course, and a further 10% off a three-course package.
Do I have to sit an Exam?
No. If you are enrolled in a Certificate course (100hrs), the exam is optional. You will be issued with a certificate which proves that you are competent in all units, if you choose not to sit the exam.
Do you have set start dates?
There are no set start dates, you may start at any time. Our courses are all self-paced. As our home page says, 'Courses for Anyone, Anywhere, Anytime'. 'Anytime' includes the start time of your choice. However, we do encourage our students to submit assignments on a regular basis. Wherever possible, we suggest developing a study routine.