Financial Money Management Online Course
This course is for any person or small business keen to reduce costs and get extra money in their pocket through the application of effective financial management tools.
The answer is probably much lower than anyone realizes. Yet money management is probably one of the most important skills required by everyone in their lives.
What do you learn? How to make your cash work for you and lower your expenses. This course teaches you to take charge of your finances by getting better deals when spending, borrowing or investing. There are more opportunities than you may realise.  You will learn essential financial terminology and gain an insight into how money works.  We'll show you how to make the most of what you've got. This course is extremely relevant for both individual/personal and small business financial management.
Course Aims:
Develop an understanding of the nature and scope of financial management, and key terminology used.
Discuss planning the management of financial resources.
Differentiate alternative sources of finance.
Determine appropriate and affordable purchasing.
Describe the nature and scope of the investment market.
Compare investment options
Discuss personal financial risk management
Identify ways of reducing expenditure without seriously affecting outcomes.
Choose and use banks more effectively.
Improve communication skills in order to more clearly interact with people providing financial services.
Get Free Info Pack
Get your free info pack by completing the form below.
Detailed Course Outline
This course is made up of a number of modules.  Each of these has self assessment questions, a set task (practical homework) and an assignment which you can upload online.  Select each module below to learn more.
There are 10 lessons in this course:
Understanding Financial Terminology
Financial management Goals
Financial terminology/language
Financial statements
Planning and Managing your Cash
Budgeting
Cash flows
Profit and Loss
Balance sheet
Financial records
Problem solving
Borrowing: for goods and against property, assets
Why borrow?
Types of loans and Sources of funds
Getting a mortgages to suit you
Credit card control
Debt Management
Buying
What to look for
Hidden traps
Consumer protection
Deciding when not to buy on credit
Forms of credit.
The Money Market
Introduction
Sterling Money Market Operations
Reserve Averaging Scheme
Standing Facilities
OMOs
Money
Investment
Investing
What is an investment?
Investment Types: Housing, land, stocks, bonds, trust funds, antiques business investments, insurance (annuities) and more.
Buying shares
Spreading your investment
Investment appraisals
A lifetime guide to money matters: Managing your cash, debt, insurance, housing, strategic planning
Making your own money
Using your money
Keeping your money
Counting your money
Enjoying your money
Investing in shares
Buying or starting a business
Risk and Superannuation
Handling lump sums
Investment options
Superannuation for:
Employees
Employers
Reducing Cost
Methods of cost saving
Alternative Living
Reducing the cost of credit
Use your property
Organizing your finances
Banks - How they can help you
E-commerce
Bank clearing house
Choosing a bank
Types of banks
Bank fees
Getting the most from your bank including reduced credit card rates.
Communication
Introduction
Understanding Financial Terminology
How to deal with financial advisers
Understanding Communication
Interpersonal Communication skills
When you have completed the lessons of your Certificate course, you will be given the option of taking the optional exam. It's okay if you don't want the exam, we still issue your Careerline Certificate. For Advanced Certificates however, the exam is compulsory (per module) and are included in the course fee.
Thea Roberts   B.Comm., M.A.
Liselle Turner  Bachelor of Business (Marketing), Diploma in Hospitality Management, Certificate IV in Training and Assessment
Chad Osorio  B. Psych. Juris Doctor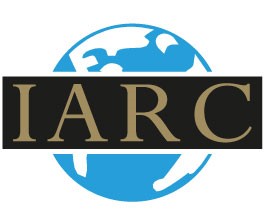 Frequently Asked Questions
Can I pay in installments?
Yes! We offer great payment plans, however full payment up front is the cheapest. You can choose the best payment plan for you from the course page, or call us on 07 55368782 to talk to one of our course consultants for a custom plan.
Can I study from anywhere in the world?
We have many international students. Careerline's range of courses are suitable for any one, anywhere in the world.
Do I get a discount if I enroll in a second course?
Yes. You may claim a 5% fee discount when you enroll in a second course, and a further 10% off a three-course package.
Do I have to sit an Exam?
No. If you are enrolled in a Certificate course (100hrs), the exam is optional. You will be issued with a certificate which proves that you are competent in all units, if you choose not to sit the exam.
Do you have set start dates?
There are no set start dates, you may start at any time. Our courses are all self-paced. As our home page says, 'Courses for Anyone, Anywhere, Anytime'. 'Anytime' includes the start time of your choice. However, we do encourage our students to submit assignments on a regular basis. Wherever possible, we suggest developing a study routine.