Personnel (Human Resource) Management Online Course
Human Resource [HR] Management is the management of an organization's employees. While human resource management is sometimes referred to as a "soft" management skill, effective practice within an organization requires a strategic focus to ensure that people resources can facilitate the achievement of organizational goals. Employees in any business are it's most important assets. Like any assets employees need to be carefully managed and nurtured in order to perform at optimum levels. Topics covered include staff training, workplace conditions, work teams, positive discipline, handling grievances and complaints and much more.
Course Aims:
Explain how perception, learning and prior experience influence human behaviour
Identify and practice communication skills that will improve your ability to effectively receive and transmit messages in the workplace
Explain factors that contribute to overall workplace conditions and can affect workplace culture
Explain basic supervising practices for controlling business or department operations
Identify essential processes in the recruitment and induction of employees
Describe the key elements of planning and conducting effective staff training
Describe how team processes can be used to improve performance and productivity
Identify methods to establish and maintain discipline through positive means, such as reinforcement and increasing motivation
Describe strategies for reducing dissatisfaction and handling dissatisfaction when it arises
Explain the importance of monitoring workplace processes and performance, and how to report your observations.
Get Free Info Pack
Get your free info pack by completing the form below.
Detailed Course Outline
This course is made up of a number of modules.  Each of these has self assessment questions, a set task (practical homework) and an assignment which you can upload online.  Select each module below to learn more.
There are 10 lessons in this course:
Human behaviour
Individual and group behaviour
Perception
Gestalt theory of perception
Influences on perception: behaviour, appearance, expectations, primary effect, attribution, schema
Perception and reality
Selective attention
Central traits
Attribution
Kelley's theory of attribution
Changing perceptions
Defense mechanisms
Psychologically healthy individuals
Influences on human behaviour
Socialization
Family influence
Influence of school
Influence of peers
Influence of society
Workplace communications
Communication defined
Variables affecting communication: context, nature and quality of the transmitted message and the received message
Effective communication
Listening effectively
Giving clear instructions
Workplace conditions
Unions
Duty of care
Workplace safety
Costs of illness and injury
Lifting and manual handling
Protective equipment
Workplace bullying and violence
Workplace design; physical and psychological factors
Colour
Office landscaping
Controlling Operations
Supervising staff: listening, informing, leading
Managing a project
Applying standards
Monitoring performance
Regulating progress
Giving directives and introducing change
Dealing with contingencies
Developing contingency plans
Problem solving methodology
Stock control
Quality control
Production control
Labour utilisation control
Financial control
Recruitment and Induction
Advertising a position
Interviewing
Interview guidelines
Interview questions
Types of questions
Staff training
Responsibilities of a trainer
Factors affecting learning: Attention, intelligence, self esteem. etc
How we learn
Memory
Assessing training needs
Sources of information for a needs assessment
Communication skills for trainers
Body language
Reasons that people do not learn -communication barriers
Developing conversation
Effective questioning
Motivating learners
Principles of learning
Adult learners
Work teams
Conformity -Heiders Balance Theory
Different styles of handling conflict
Delegation
Delegation situations: High Experience/Low Motivation; High Experience/High Motivation etc
Conflict handling techniques
Dealing with anger (in yourself and in others)
Negotiation
Joint problem solving approach
Mediation
Negotiation problems
Positive Discipline
Static and dynamic principle
Giving praise
Enforcing rules
The disciplinary interview
Changing behaviour -classic and operant conditioning
Reinforcement
Punishment
Grievances and Complaints
Detecting a problem
Guidelines for dealing with grievances
Reducing grievances
Applying the formal problem solving technique
Monitoring and Reporting
Monitoring performance
Observation
Regular review
Scheduled evaluations
Report writing
Work study
Techniques of work study
Work measurement
When you have completed the lessons of your Certificate course, you will be given the option of taking the optional exam. It's okay if you don't want the exam, we still issue your Careerline Certificate. For Advanced Certificates however, the exam is compulsory (per module) and are included in the course fee.
Thea Roberts   B.Comm., M.A.
Liselle Turner  Bachelor of Business (Marketing), Diploma in Hospitality Management, Certificate IV in Training and Assessment
Chad Osorio  B. Psych. Juris Doctor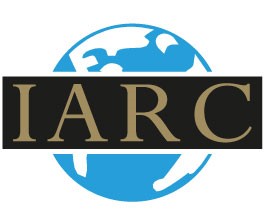 Frequently Asked Questions
Can I pay in installments?
Yes! We offer great payment plans, however full payment up front is the cheapest. You can choose the best payment plan for you from the course page, or call us on 07 55368782 to talk to one of our course consultants for a custom plan.
Can I study from anywhere in the world?
We have many international students. Careerline's range of courses are suitable for any one, anywhere in the world.
Do I get a discount if I enroll in a second course?
Yes. You may claim a 5% fee discount when you enroll in a second course, and a further 10% off a three-course package.
Do I have to sit an Exam?
No. If you are enrolled in a Certificate course (100hrs), the exam is optional. You will be issued with a certificate which proves that you are competent in all units, if you choose not to sit the exam.
Do you have set start dates?
There are no set start dates, you may start at any time. Our courses are all self-paced. As our home page says, 'Courses for Anyone, Anywhere, Anytime'. 'Anytime' includes the start time of your choice. However, we do encourage our students to submit assignments on a regular basis. Wherever possible, we suggest developing a study routine.