Leadership has been described as the "process of social influence in which one person can enlist the aid and support of others in the accomplishment of a common task". Leadership skills are needed in all facets of our society: business, politics, religion, youth services, and leisure industries, to mention only some. This new online course is relevant to all of those areas, developing your understanding of, and capacity to apply leadership skills.
Course Aims:
Describe the nature and scope of Leadership.
Determine the qualities which are required in a leader, in different leadership situations, including the workplace, recreation industries and developmental applications.
Manage interpersonal relationships in support of effective leadership.
Communicate leadership messages effectively to those you lead.
Explain methods that may be used for effective team building by a leader.
Select appropriate thought processes to follow in order to deal with different leadership problems.
Lead teams through innovative and creative processes
Get Free Info Pack
Get your free info pack by completing the form below.
Detailed Course Outline
This course is made up of a number of modules.  Each of these has self assessment questions, a set task (practical homework) and an assignment which you can upload online.  Select each module below to learn more.
There are 7 lessons in this course:
Introduction to Leadership
Defining Leadership
Leadership and Group Culture
Leadership & Accountability
Theories of Leadership
Leadership Styles
Situational Leadership
Contingency Theories
Style Theories
Informal Leadership
Inspirational Leadership
Path Goal Theory
Instrumental Theories
Four Framework Leadership Model
Scope of Leadership
Leader Responsibilities
Sources of Power for a Leader
Professional Leadership
Leadership Characteristics/Qualities
Good Leader Characteristics
Leadership Potential
Emotionally Intelligent Leadership
Cognitive Barriers to Leadership
Nature vs Nurture: Leader Qualities
Self Assessment
Interpersonal Relationships
Interpersonal Skills
Empathy
Influencing Others
Perception
Self Knowledge
The Thought, Feeling, Action Cycle
Developing Self Awareness
Self Disclosure
Assertiveness
Communication Skills
The Communication Process
Body Language
Basic Principles of Communication
Factors Affecting Effective Communication
Awareness
Intent
Listening
Providing Feedback
Paraphrasing
Reflective Responses
Summarizing
Preventing Ineffective Listening
Open Questions
Communication Barriers
Team Building
Benefits of Teams
Elements of a Team
Establishing a Team
Types of Team Members (Collaborators, Communicators, Challengers, Contributors
Team Leadership
Team Leader Responsibilities
Decision Making in Teams
Systematic and Lateral Thinking
Metacognition
Perception Formation
Bases for Perception
Information and Perception Formation
Gestalt Theory & Patterns of Perception
Schema
Perception Formation Implications for a Leader
Lateral Thinking
Win-Win Negotiation
Systematic Thinking
Legal Liability
Applications
Explain the significance of leadership for a specific project or event.
Identify the role and tasks of leadership, in the same project.
Integrate factual information with theoretical information to derive a sensible solution to a leadership problem in a sensible time frame in the same project.
Plan the development and building of the team to achieve these aims in the same project.
Plan actions for sustaining and motivating the team to achieve the aims.
Provide information on the plan of action to organize the event.
When you have completed the lessons of your Certificate course, you will be given the option of taking the optional exam. It's okay if you don't want the exam, we still issue your Careerline Certificate. For Advanced Certificates however, the exam is compulsory (per module) and are included in the course fee.
Thea Roberts   B.Comm., M.A.
Liselle Turner  Bachelor of Business (Marketing), Diploma in Hospitality Management, Certificate IV in Training and Assessment
Chad Osorio  B. Psych. Juris Doctor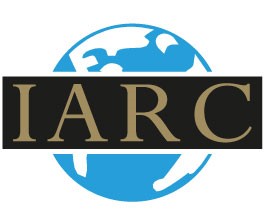 Frequently Asked Questions
Can I pay in installments?
Yes! We offer great payment plans, however full payment up front is the cheapest. You can choose the best payment plan for you from the course page, or call us on 07 55368782 to talk to one of our course consultants for a custom plan.
Can I study from anywhere in the world?
We have many international students. Careerline's range of courses are suitable for any one, anywhere in the world.
Do I get a discount if I enroll in a second course?
Yes. You may claim a 5% fee discount when you enroll in a second course, and a further 10% off a three-course package.
Do I have to sit an Exam?
No. If you are enrolled in a Certificate course (100hrs), the exam is optional. You will be issued with a certificate which proves that you are competent in all units, if you choose not to sit the exam.
Do you have set start dates?
There are no set start dates, you may start at any time. Our courses are all self-paced. As our home page says, 'Courses for Anyone, Anywhere, Anytime'. 'Anytime' includes the start time of your choice. However, we do encourage our students to submit assignments on a regular basis. Wherever possible, we suggest developing a study routine.