This online course provides a very solid foundation for you to learn or enhance management skills.
Management in all business and organizational activities is the act of getting people together to accomplish desired goals and objectives using available resources efficiently and effectively. Management comprises planning, organizing, staffing, leading and directing, and controlling an organization or effort for the purpose of accomplishing a goal. This course covers essential topics such as the role of a manager, contract law, management objectives, mission's statements, different management styles, organizational structures, reporting, office management, scope of managers and much more in this comprehensive course.
Course Aims:
Explain the role of managers in an organization and the kinds of organizations in which they function.
Identify the processes and procedures that are associated with the effective management of staff in the workplace.
Describe the use of motivation in the workplace and the effects this can have on staff performance.
Describe how to recruit and interview a new staff member for a specific job in an organisation.
Discuss workgroup project preparation, costing, performance analysis and goal completion from a managerial perspective.
Describe the principles of Occupational Health and Safety policies, and their application in your industry sector.
Get Free Info Pack
Get your free info pack by completing the form below.
Detailed Course Outline
This course is made up of a number of modules.  Each of these has self assessment questions, a set task (practical homework) and an assignment which you can upload online.  Select each module below to learn more.
There are 7 lessons in this course:
Introduction and Organisational Structures
Types of Organisations
Legal Status
Liability for Staff Actions
Basic Contract Law
Role of a Manager
Management Objectives
Management Processes
Mission Statements
Types of Managers
Levels of Management
Organisational Structures; formal and informal
Division of Responsibilities
Understanding the Workplace
Unions
Committees
Scope of Office Work
Report Writing
Management Theories and Procedures
Motivating Employees
Classic School of Management Theory
Behavioural School of Management Theory
Management Science School of Management Theory
Other Management Theorists and their Ideas; Weber, Barnard, Follett, Mazlow, Herzberg
Contingency Planning
Introducing Change
Giving Orders
Types of Orders
Problem Solving and Decision Making
Decision Making
Problem Solving Technique
Types of Managers
Group Decision Making and Problem Solving
Conflict Resolution Techniques
The Planning Process
Implementing a Plan
Time Management
Planning for Your Organisation
The Importance of Planning
Developing a Business Plan
Lateral Thinking
Management Styles and External Influences
Management Styles
Target Oriented Management
Process Oriented Management
Interactive Oriented Management
Management as Leaders
Perception
Perceptual Barriers
Perceptual Change
Motivating Employees to Change their Perception
Other Factors affecting Managers Effectiveness; Stress, Self Esteem, Career Management, Security etc
Employing People and Interview Skills
Advertising for New Staff
Anti Discrimination
Interviewing
Communication at an Interview
Common Communication Barriers
Induction
Staff Training
Training Programs
Conversation with Trainees
Staff Management
Scope and Nature
Learn to Plan
Steps for Successful Goal Achievement
Managing Staff Levels
Importance of Clear Procedures
Writing Procedures
Quality Assurance
Job Satisfaction
Professional Supervision
Mentoring
Dealing with Grievances
Productivity
Workplace Health and Safety
Ethics and Equity
Code of Conduct
Interpreting Code of Conduct
Refund Policy
Honesty and Fairness
Respect
Intellectual Property Rights
Privacy
When you have completed the lessons of your Certificate course, you will be given the option of taking the optional exam. It's okay if you don't want the exam, we still issue your Careerline Certificate. For Advanced Certificates however, the exam is compulsory (per module) and are included in the course fee.
Thea Roberts   B.Comm., M.A.
Liselle Turner  Bachelor of Business (Marketing), Diploma in Hospitality Management, Certificate IV in Training and Assessment
Chad Osorio  B. Psych. Juris Doctor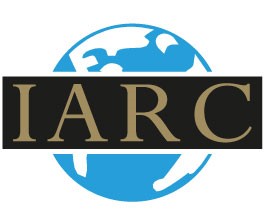 Frequently Asked Questions
Can I pay in installments?
Yes! We offer great payment plans, however full payment up front is the cheapest. You can choose the best payment plan for you from the course page, or call us on 07 55368782 to talk to one of our course consultants for a custom plan.
Can I study from anywhere in the world?
We have many international students. Careerline's range of courses are suitable for any one, anywhere in the world.
Do I get a discount if I enroll in a second course?
Yes. You may claim a 5% fee discount when you enroll in a second course, and a further 10% off a three-course package.
Do I have to sit an Exam?
No. If you are enrolled in a Certificate course (100hrs), the exam is optional. You will be issued with a certificate which proves that you are competent in all units, if you choose not to sit the exam.
Do you have set start dates?
There are no set start dates, you may start at any time. Our courses are all self-paced. As our home page says, 'Courses for Anyone, Anywhere, Anytime'. 'Anytime' includes the start time of your choice. However, we do encourage our students to submit assignments on a regular basis. Wherever possible, we suggest developing a study routine.