Professional Supervision Online Course
Professional Supervision online course is primarily suited to those involved with counseling or other industries which require supervision of professional staff especially those in emotionally demanding occupations. You will learn to support and direct your professional staff, learn about issues such as conduct, burn-out and ethics. This course develops skills in supervising other professionals and an awareness of what to expect when undergoing supervision yourself.
Course Aims:
Understand what is meant by professional supervision, why it is necessary, benefits and disadvantages;
Define and compare different models of supervision including reciprocal mentoring, group supervision, self supervision, and agency supervision;
Develop an understanding of professional issues of supervision including confidentiality, ethics, quality control, and legal concerns;
Understand and define different approaches to supervision including psychoanalytic, cognitive-behavioural, solution-orientated, process-orientated and narrative methods;
Understand some of the different approaches applied to supervision for different professional groups;
Understand the different requirements of providing supervision in organisations where most employees are counsellors, organisations where counsellors are in the minority, and organisations of non-counsellors;
Identify the different managerial components of the supervision process including budgeting, monitoring frequency of supervision, selection of supervisors, and the question of standardisation.
Detailed Course Outline
This course is made up of a number of lessons or units.  Each of these has self assessment questions, a set task (practical homework) and an assignment which you can upload online.
There are 7 lessons in this course:
Introduction to Professional Supervision
Introduction
Nature and scope of counselling
Defining supervision
Benefits of being supervised
Personal moral qualities of a counselor
Case study
Your strengths and weaknesses
SWOT analysis
Qualities of a professional supervisor
Case study
Models of Supervision
Beginning the super vision process
Contracts
Models of supervision
Mentoring
Proctors interactive model of supervision
Use of reflection in the theoretical framework
Forms of supervision: individual, group, self, agency
Reporting and record keeping
PBL: Create and present a plan with specific strategies for improving the supervision of employee's work related skills, attitudes, and knowledge in the workplace, based on a clear understanding of the person's needs, values, and situation.
Professionalism, Ethics, and Legal Concerns
Introduction and ethical codes
Supervisor professional standards
Ethical decisions
Responsibilities of supervisors to other professionals
Confidentiality
Informed consent
Multicultural counselling
Dual relationships
Professional boundaries
Complaints
Professional misconduct
Bringing the profession into disrepute
Sanctions
Different Approaches to Supervision
Relevant theories or models
Developmental models
The Professional Development Model (PDM)
Discrimination model
Issues in supervision
What is burnout
What causes burnout
Is stress the same as burn out
Online counselling and supervision
Telephone counselling
E mail or online counselling
How does online supervision work
International perspectives on counselling supervision
Supervision for Different Professions
Introduction
What to look for in an effective supervisor
Foundations of supervision
Supervision policy statement
Case study: Supervision in social work
Case study: supervision in occupational health nursing
Case study: supervision in the coaching profession
Case study: supervision for child safety
Case study: supervision in youth work
Organisational Considerations
Introduction
Self governance, awareness and supervision
Defining requirements
Organisational dynamics
Team dynamics
Supervision and outside contractors
Benefits of supervision in an organisation
Education
Managing Supervision
Issues in managing thew process
Frequency and duration of supervision
Finance
Other elements
Motivating factors
Transference and counter transference
Power abuse
Selection of supervisors and supervision
Standardized and open methods of supervision
When you have completed the lessons of your Certificate course, you will be given the option of taking the optional exam. It's okay if you don't want the exam, we still issue your Careerline Certificate. For Advanced Certificates however, the exam is compulsory (per module) and are included in the course fee.
Get Free Info Pack
Get your free info pack by completing the form below.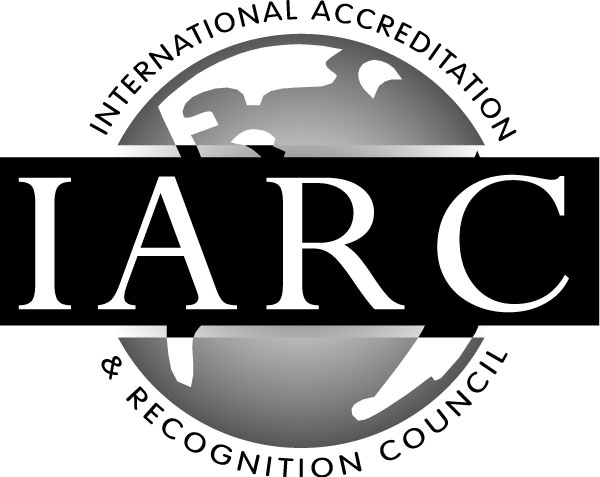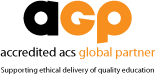 Dr Nicholas Harris B. Psychology (Hons I), PhD
Nicholas is a social psychologist; he studies and teaches on topics involving group-level and individual-level behavior, as well as examining the effect of the situation.  Nicholas has been involved in writing textbooks and research papers in psychology. Nicholas' teaching experience is vast; he has taught social psychology, indigenous and intercultural psychology, statistics, research methods, psychological measurement and assessment, personality, organizational psychology, counselling skills, and ethics. Nicholas has also completed a number of short courses on counselling and suicide prevention, and has volunteered for a number of years with Lifeline. Nicholas has supervised a number of honours and master's research theses.
Get access to your course content anywhere, anytime and study at your own pace.
Connect with other like-minded students and get help from the teacher whenever you have a question.
Graduate from your course knowing that you have what it takes to reach your next step.
Frequently Asked Questions
Can I pay in installments?
Yes! We offer great payment plans, however full payment up front is the cheapest. You can choose the best payment plan for you from the course page, or call us on 07 55368782 to talk to one of our course consultants for a custom plan.
Can I study from anywhere in the world?
We have many international students. Careerline's range of courses are suitable for any one, anywhere in the world.
Do I get a discount if I enroll in a second course?
Yes. You may claim a 5% fee discount when you enroll in a second course, and a further 10% off a three-course package.
Do I have to sit an Exam?
No. If you are enrolled in a Certificate course (100hrs), the exam is optional. You will be issued with a certificate which proves that you are competent in all units, if you choose not to sit the exam.
Do you have set start dates?
There are no set start dates, you may start at any time. Our courses are all self-paced. As our home page says, 'Courses for Anyone, Anywhere, Anytime'. 'Anytime' includes the start time of your choice. However, we do encourage our students to submit assignments on a regular basis. Wherever possible, we suggest developing a study routine.