Project Management Course Online
Project management is the activity of organising, planning and managing resources to achieve a specific goal within recognised constraints.   It is a very valuable skill for employees as it is one of the few cross-industry skills, being as relevant to construction or software development as it is to environmental projects and more.
Careerline's project management course is best suited to someone who has some prior experience or training in management, or is very useful as an adjunct to management or other professional studies.
What you will do in this project management course
Explain what project management is, and what its applications might be.
Identify and define projects which need management.
Plan a project.
Implement a project.
Evaluate a project following completion.
Describe technical skills required to manage projects.
Demonstrate project leadership skills.
Identify and solve common project problems.
Consolidate all of the skills and information from throughout the past 8 lessons, and manage a project effectively.
Get Free Info Pack
Get your free info pack by completing the form below.
Detailed Course Outline
This course is made up of a number of modules.  Each of these has self assessment questions, a set task (practical homework) and an assignment which you can upload online.  Select each module below to learn more.
There are 9 lessons in this course:
Introduction to Project Management
Scope and Value of Project Management
Understanding what project management is
The Need for Project Management
The Project Life cycle
Project Identification and Initiating Process
Project Planning
Project Implementation, Execution, and Control
Project Completion and Evaluation
Project Identification
Scope and Nature
Formulating Project Objectives
Developing a Project Outline
Assessing a Projects Feasibility
Feasibility Checklist
The Identification Test
Three Types of Risk
Planning Projects
Planning Hierarchy
Planning Parameters
Planning Quality
Developing a Strategy Framework
Project Breakdown Structure
Planning Time
The Gantt Chart
PERT Charts
Planning Expense
Delegating Responsibilities
Implementing a Project
Introduction
Implementation
Controlling Process
Applying Standards
Events Control Chart
Budget Control Chart
Monitoring Performance
Evaluating Performance
Regulating Process
Completion and Evaluation of a Project
Introduction
Why is a Closing Phase Necessary
Declaring Imminent Completion
Reassignment of Resources
Considering Project Sustainability
Project Assessment; Final Report, Performance Reviews
Appraising the Project
Why Projects Succeed or Fail
Developing Technical Project Management Skills
Preparing a Project Proposal
Proposal Layout
Drawing Up a Budget
Constructing a Post Project Appraisal
Software for Projects; How Project Management Software Works, choosing software
What Project Management Software Cannot Do
Understanding Leadership Skills
Scope and Nature of Leadership
How to Be A Project Leader
Visibility & Communications
Leadership Characteristics
Leadership Skills
Improving Leadership Skills
Giving Directives and Introducing Change
Orders
Improving Critical Personnel Skills
Inevitability of Problems
Common Problems
Schedule variations
Changing priorities
Administration overload
Deadline Changes
Cash blow out
Inappropriate skills
Role Confusion
Exhausted Team
Politics
Reduced Motivation
Communication Breakdown
Major Assignment
Development of full documentation for projects
When you have completed the lessons of your Certificate course, you will be given the option of taking the optional exam. It's okay if you don't want the exam, we still issue your Careerline Certificate. For Advanced Certificates however, the exam is compulsory (per module) and are included in the course fee.
Thea Roberts   B.Comm., M.A.
Liselle Turner  Bachelor of Business (Marketing), Diploma in Hospitality Management, Certificate IV in Training and Assessment
Chad Osorio  B. Psych. Juris Doctor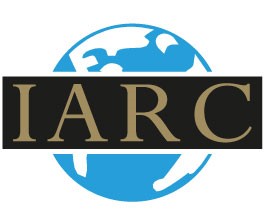 Frequently Asked Questions
Can I pay in installments?
Yes! We offer great payment plans, however full payment up front is the cheapest. You can choose the best payment plan for you from the course page, or call us on 07 55368782 to talk to one of our course consultants for a custom plan.
Can I study from anywhere in the world?
We have many international students. Careerline's range of courses are suitable for any one, anywhere in the world.
Do I get a discount if I enroll in a second course?
Yes. You may claim a 5% fee discount when you enroll in a second course, and a further 10% off a three-course package.
Do I have to sit an Exam?
No. If you are enrolled in a Certificate course (100hrs), the exam is optional. You will be issued with a certificate which proves that you are competent in all units, if you choose not to sit the exam.
Do you have set start dates?
There are no set start dates, you may start at any time. Our courses are all self-paced. As our home page says, 'Courses for Anyone, Anywhere, Anytime'. 'Anytime' includes the start time of your choice. However, we do encourage our students to submit assignments on a regular basis. Wherever possible, we suggest developing a study routine.