Abnormal Psychology Online Course
Imaging learning about schizophrenia, bipolar disorder, mania, childhood disorders and more.  If you really want to understand the behaviour of people in your life whether its at home or work you need to study abnormal psychologies. Understanding abnormal behavior is the first step towards supporting others at a professional level or as a friend or acquaintance.  A valuable course for anyone who wants to help and support others.
Who should study Abnormal Psychology?
teachers
human resource professionals
managers
psychology students
counselors
parents and carers of those with different psychologies
anyone seeking to gain understanding and insight to different psychologies.
Also covers substance abuse and alcohol related problems and mood and anxiety issues in this online abnormal psychology course with a comprehensive 11 lessons.
What you will study
Identify disorders first prevalent under 18 years of age;
Describe how you would diagnose a case of suspected Autism in a child of 4 years of age;
Compare and contrast delirium and dementia;
Do an internet search for images of PET scans and MRI of brains affected by delirium or dementia include the images an essay discussing these disorders;
Distinguish between substance abuse disorders and substance dependence disorders;
Differentiate between psychotic disorders;
Describe briefly the subtypes of Schizophrenia;
Distinguish between Unipolar disorders and Bipolar disorders;
Outline a cognitive model of depression;
Describe different types of Anxiety Disorders;
Develop a treatment to overcome a client's fear of spiders;
Distinguish between Somatoform and Dissociative Disorders;
Explain the primary criticisms of dissociative identity disorder;
Provide a diagnosis of a case study and justify your diagnosis;
Discuss Gender Identity Disorder, Paraphilias and Sexual Dysfunction;
Explain what distinguishes a preference of sexual act or object as a paraphilia;
Identify Eating Disorders and Sleep Disorders;
Explain how eating disorders develop;
Distinguish between Impulse Control Disorders and Adjustment disorders;
Develop a diagnostic table for impulse control disorders;
Distinguish between different types of Personality Disorder;
Differentiate between Narcissistic and Histrionic personality disorders.
Detailed Course Outline
This course is made up of a number of lessons or units.  Each of these has self assessment questions, a set task (practical homework) and an assignment which you can upload online.
There are 11 Lessons in this course:
Disorders Usually First Diagnosed in Infancy
Criteria for Determining Abnormality.
Diagnostic and Statistical Manual of Mental Disorders.
Childhood Disorders.
Attention Deficit Hyperactivity Disorder.
Conduct Disorder.
Mental Retardation.
Asperger's Disorder.
Stereotypic Movement Disorder.
Normal Functioning.
Depression in Childhood.
Anxiety Disorders.
Types of Therapy: Adlerian, Behaviour, Existential, Gestalt, Person Centred Therapy, Psychoanalysis, Rational Emotive, Reality Therapy, Transactional.
Delirium, Dementia, Amnesic and Other Cognitive Disorders
Types of Cognitive Disorders.
Delirium.
Dementia.
Types of Dementia.
Alzheimer's Disease.
Comparing Dementia and Delirium.
Amnesia.
Cognitive Disorder NOS.
Pseudo Dementia.
Research Methods in Biopsychology.
Substance-Related Disorders
Scope and Nature of Substance Abuse.
Reasons for Using Drugs.
Substance Dependence.
Intoxication and Withdrawal.
Alcohol Dependence and DT's.
Substance Dependence.
Substance Abuse.
Drug Misuse.
Classes of Drugs.
Amphetamines.
Cocaine.
Crack.
Opium and Heroin.
LSD.
Other Drugs, Steroids, Ritalin, Inhalants, etc.
Risks with Specific Drugs.
Older Adults Susceptible to Prescription Misuse.
Schizophrenia and Other Psychotic Disorders
Scope and Nature.
Psychosis.
Treating Psychosis.
Schizo-affective Disorders.
Delusional (Paranoid) Disorders.
Onset of Schizophrenia.
Symptoms of Schizophrenia
Treating Schizophrenia.
Schizophrenia and Violence.
Biology of Schizophrenia.
Antipsychotic Medications.
Psychosocial Treatments.
Role of the Patients Support System.
Mood Disorders
Depressive Disorders.
Determining Type of Depression.
Unipolar Disorders and Bipolar Disorders.
Risk Factors for Depression.
Men and Depression.
Diagnostic Evaluation and Treatment.
Types of Treatment.
Anxiety Disorders
Scope and Nature.
Anxiety Symptoms.
Generalised Anxiety Disorders.
Phobic Anxiety Disorders.
Panic Disorder.
Treatments – Intervention, Drugs, etc.
Post Traumatic Stress Disorder.
Somatoform, Factitious, and Dissociative Disorders
Somatisation Disorder.
Conversion Disorder.
Pain Disorder.
Hypochondriasis.
Body Dysmorphic Disorder.
Factitious Disorders: Types, Symptoms, Causes, Diagnosis.
Munchausen's Syndrome.
Dissociative Disorders.
Psychogenic Amnesia.
Psychogenic Fugue.
Dissociative Identity Disorder.
Depersonalisation Disorder.
Sexual and Gender Identity Disorders
Scope and Nature.
Hypoactive Sexual Disorder.
Sexual Aversion.
Female Sexual Arousal Disorder.
Male Erectile Disorder.
Female and Male Orgasmic Disorders.
Premature Ejaculation.
Dyspareunia.
Vaginismus.
Secondary Sexual Dysfunction.
Paraphilia.
Paedophilia.
Gender Identity Disorder (Transsexualism).
Eating and Sleep Disorders
Scope and Nature of Eating Disorders.
Anorexia Nervosa.
Bulimia.
Binge Eating Disorder.
Treatment Strategies.
Research Findings and Directions.
Treatments for Sleep Apnoea.
Prognosis for Sleep Apnoea.
Impulse-Control Disorders, Adjustment Disorder
Symptoms of Adjustment Disorders.
Risk Factors for Adjustment Disorders.
Impulse Control Disorders.
Intermittent Explosive Disorder.
Kleptomania.
Pyromania.
Pathological Gambling.
Trichotillomania.
Compulsive Skin Picking.
Personality Disorders
Scope and Nature of Personality Disorders.
Antisocial Personality Disorder .
Avoidant Personality Disorder.
Dependent Personality Disorder.
Histrionic Personality Disorder.
Narcissistic Personality Disorder.
Obsessive Compulsive Personality Disorder.
Paranoid Personality Disorder.
Schizoid Personality Disorder.
Borderline Personality Disorder: Symptoms, Treatment, Research, etc.
When you have completed the lessons of your Certificate course, you will be given the option of taking the optional exam. It's okay if you don't want the exam, we still issue your Careerline Certificate. For Advanced Certificates however, the exam is compulsory (per module) and are included in the course fee.
Get Free Info Pack
Get your free info pack by completing the form below.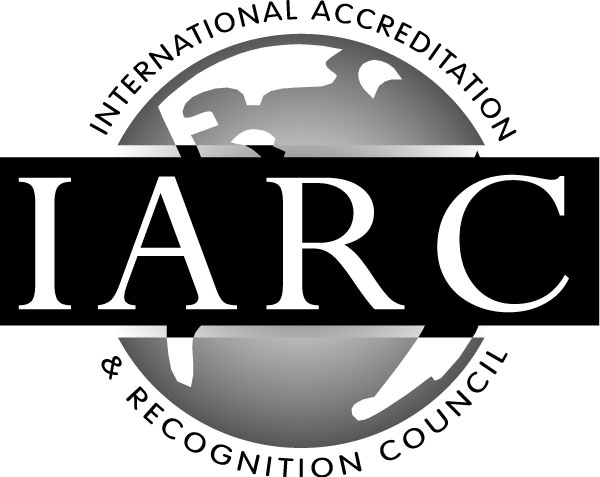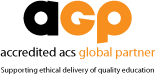 Dr Nicholas Harris B. Psychology (Hons I), PhD
Nicholas is a social psychologist; he studies and teaches on topics involving group-level and individual-level behavior, as well as examining the effect of the situation.  Nicholas has been involved in writing textbooks and research papers in psychology. Nicholas' teaching experience is vast; he has taught social psychology, indigenous and intercultural psychology, statistics, research methods, psychological measurement and assessment, personality, organizational psychology, counselling skills, and ethics. Nicholas has also completed a number of short courses on counselling and suicide prevention, and has volunteered for a number of years with Lifeline. Nicholas has supervised a number of honours and master's research theses.
Get access to your course content anywhere, anytime and study at your own pace.
Connect with other like-minded students and get help from the teacher whenever you have a question.
Graduate from your course knowing that you have what it takes to reach your next step.
Frequently Asked Questions
Can I pay in installments?
Yes! We offer great payment plans, however full payment up front is the cheapest. You can choose the best payment plan for you from the course page, or call us on 07 55368782 to talk to one of our course consultants for a custom plan.
Can I study from anywhere in the world?
We have many international students. Careerline's range of courses are suitable for any one, anywhere in the world.
Do I get a discount if I enroll in a second course?
Yes. You may claim a 5% fee discount when you enroll in a second course, and a further 10% off a three-course package.
Do I have to sit an Exam?
No. If you are enrolled in a Certificate course (100hrs), the exam is optional. You will be issued with a certificate which proves that you are competent in all units, if you choose not to sit the exam.
Do you have set start dates?
There are no set start dates, you may start at any time. Our courses are all self-paced. As our home page says, 'Courses for Anyone, Anywhere, Anytime'. 'Anytime' includes the start time of your choice. However, we do encourage our students to submit assignments on a regular basis. Wherever possible, we suggest developing a study routine.