Biopsychology B (Effects of Brain Damage & Drugs) Online Course
Broaden your understanding of physiological (including genetic) influences on brain process, (such as memory), and human behaviour.  A stand alone course that complements Biopsychology A, however a wider perspective is acquired by studying the same course.
Course Aims:
Understand how evolution, genetics and experience influence behaviour and individual differences.
Discuss methods of research used to understand the functioning of the nervous system and behaviour.
Explain different causes of brain damage and the resultant effects on brain functioning.
Understand neuro-plasticity from the perspective of development, learning and recovery from brain damage.
Delineate the effects of drugs on the CNS and to explain biopsychological theories of addiction and reward systems in the brain.
Describe memory structures in the brain, theories of memory storage and evidence from different types of amnesia.
Describe different models of language localisation and to evaluate evidence for these models.
Detailed Course Outline
This course is made up of a number of lessons or units.  Each of these has self assessment questions, a set task (practical homework) and an assignment which you can upload online.
There are 7 lessons in this course:
Evolution, Genetics and Experience
What is biopsychology
The organism's genetic endowment, experience and perception.
Adaptation
Behavioural genetics
The nature nurture debate
The human genome
Benefits of genetic research
Critical policy and ethical issues
Research Methods in Biopsychology
Behavioural genetics
Methods of investigating the brain: insvasive and non invasive
Localisation of function
Neuroanatomical techniques
Psychophysiological measures
Other methods
Lesions
Brain Damage
Causes of brain damage
Frontal lobe damage
Damage to other areas and effects
Types of brain damage
Case study : Phineas Gage
Case study: diagnosing epilepsy
Case study -Alzeimer's disease
Recovery from Brain Damage
Neuro plasticity
Stages of recovery: unresponsiveness, early responses, agitated and confused, higher level responses,
Case study: Parkinson's disease
Parkinsons disease symptoms, diagnosis, prognosis, stages, etc
Drug treatments for parlinson's disease
Complimentary and supportive therapies for Parkinson's disease
Coping with Parkinson's disease
Terminology
Drug Dependence and the Brain
Drugs
Definitions
Effects of illegal drugs
Other drugs: steroids, barbituates, etc
Physiological and psychological effects of drugs: illicits, stimulants
Addiction: how drugs work in the brain
Central nervous system
Memory
Models of memory: multistore model, eorking memory model, levels of processing model
Levels of processing model
Amnesia and types of amnesia
Case study: traumatic amnesia
Case study: Korsakoff's syndrome (Alcohol amnesic syndrome)
Language
The brain and language
Paul Broca
Carl Wernicke
Aphasia and Diphasia
Apraxia
When you have completed the lessons of your Certificate course, you will be given the option of taking the optional exam. It's okay if you don't want the exam, we still issue your Careerline Certificate. For Advanced Certificates however, the exam is compulsory (per module) and are included in the course fee.
Get Free Info Pack
Get your free info pack by completing the form below.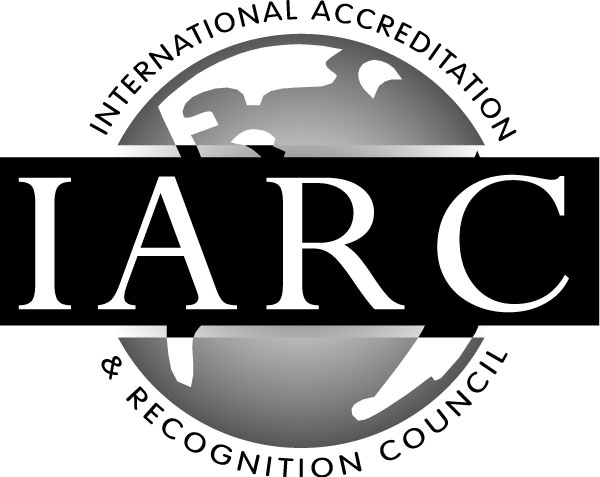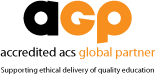 Dr Nicholas Harris B. Psychology (Hons I), PhD
Nicholas is a social psychologist; he studies and teaches on topics involving group-level and individual-level behavior, as well as examining the effect of the situation.  Nicholas has been involved in writing textbooks and research papers in psychology. Nicholas' teaching experience is vast; he has taught social psychology, indigenous and intercultural psychology, statistics, research methods, psychological measurement and assessment, personality, organizational psychology, counselling skills, and ethics. Nicholas has also completed a number of short courses on counselling and suicide prevention, and has volunteered for a number of years with Lifeline. Nicholas has supervised a number of honours and master's research theses.
Get access to your course content anywhere, anytime and study at your own pace.
Connect with other like-minded students and get help from the teacher whenever you have a question.
Graduate from your course knowing that you have what it takes to reach your next step.
Frequently Asked Questions
Can I pay in installments?
Yes! We offer great payment plans, however full payment up front is the cheapest. You can choose the best payment plan for you from the course page, or call us on 07 55368782 to talk to one of our course consultants for a custom plan.
Can I study from anywhere in the world?
We have many international students. Careerline's range of courses are suitable for any one, anywhere in the world.
Do I get a discount if I enroll in a second course?
Yes. You may claim a 5% fee discount when you enroll in a second course, and a further 10% off a three-course package.
Do I have to sit an Exam?
No. If you are enrolled in a Certificate course (100hrs), the exam is optional. You will be issued with a certificate which proves that you are competent in all units, if you choose not to sit the exam.
Do you have set start dates?
There are no set start dates, you may start at any time. Our courses are all self-paced. As our home page says, 'Courses for Anyone, Anywhere, Anytime'. 'Anytime' includes the start time of your choice. However, we do encourage our students to submit assignments on a regular basis. Wherever possible, we suggest developing a study routine.