Managing Mental Health in Adults Online Course
This course requires no prior knowledge and is suitable for anyone either on a professional basis or as a hobby.
This is suitable for (but not limited to):
Social workers
Counsellors
Teachers
Psychologists
Trainee counsellors
Volunteer counsellors
Mental health workers
Learning disability workers
Support workers
Health and well-being workers
Stress management/ Anger management consultants
Human resources staff
Law enforcement
Managers/Supervisors
Advice/ Homelessness workers
Anyone who supports and is interested in people with mental health issues
Course Aims:
Discuss the nature, scope and impact of mental health on adults of all ages.
Explain the different types of depression and the impact of gender on depression.
Explain the nature of anxiety and related conditions, and consider possible responses that may be used for these conditions.
Explain the nature of schizophrenia and consider the responses that might be taken to such conditions.
Explain the scope and nature of antisocial personality disorders, and consider the responses that might be taken to such conditions.
Explain the scope and nature of eating disorders in adults, and consider the responses that might be taken to such conditions.
Explain the scope and nature of dementia in adults, and consider the responses that might be taken to such conditions.
Identify a wide range of self-help options that can be facilitated for sufferers of mental health problems.
Identify mental health services and support options available for those with mental health issues.
Detailed Course Outline
This course is made up of a number of lessons or units.  Each of these has self assessment questions, a set task (practical homework) and an assignment which you can upload online.
There are 9 lessons in this course:
Introduction To Mental Health Issues
Definition Of Abnormality – Social Constructs.
Definition Of Abnormality – Statistical Infrequency.
Definition Of Abnormality – Failing To Function Adequately.
Labelling And Mental Health.
So How Does This Relate To Mental Illness?
Case Study – African Caribbean People And Schizophrenia.
More On Stigmatisation And Labelling.
Causes Of Mental Illness.
Social And Environmental Factors.
Physical Factors.
Psychological Factors.
Diathesis-Stress Model.
Treatments For Mental Health Problems.
Depression In Men And Women
Forms Of Depression.
Determining Which Type Of Depression.
Triggers To Depression.
Causes Of Depression.
Risk Factors For Depression.
Gender And Depression.
Older People And Depression.
Psychological Aspects Of Long Term Grief.
Other Types Of Depression.
Treatment For Depression.
Anxiety, Phobias and OCD
PTSD (Post Traumatic Stress Disorder).
Treatments.
Schizophrenia
Causes Of Schizophrenia.
Symptoms Of Schizophrenia.
Diagnosing Schizophrenia.
Subtypes Of Schizophrenia.
Treatment Of Schizophrenia.
Management Of The Acute Syndrome.
Antisocial Personality Disorders
Personality Disorders.
Antisocial Personality Disorder (Psychopathy).
Causes Of Psychopathy.
Treatment Of Psychopathy.
Eating Disorders
Causes Of Eating Disorders.
Anorexia Nervosa.
Body Image And Self Esteem.
Physical Symptoms Of Anorexia Nervosa.
Treatment For Anorexia.
Bulimia Nervosa.
Associated Behaviours.
Physical Symptoms Of Bulimia Nervosa.
Treatment For Bulimia.
Obesity.
Psychological Complications.
Treatment For Obesity.
Dementias
Definition.
Types Of Dementia.
Causes Of Dementia.
Dementia And Old Age.
Alzheimer's Disease.
Vascular Dementia.
Care And Management Of Dementia.
Helping Yourself In Mental Health Issues
A Holistic Approach To Mental Health.
Diet And Exercise.
Imbalances In The Body.
Psychological And Psychosocial Factors.
The Role Of Friends And Family – Social Support Networks.
Self-Help Groups.
Self-Control Techniques.
Services For Mental Health Issues
Counselling Approaches.
Counsellor.
Psychotherapist.
Clinical Psychologist.
Psychiatrist.
Nurses And Professional Carers.
Crisis Centres.
Telephone And Online Counselling.
Group Therapy.
Complimentary Therapies.
When you have completed the lessons of your Certificate course, you will be given the option of taking the optional exam. It's okay if you don't want the exam, we still issue your Careerline Certificate. For Advanced Certificates however, the exam is compulsory (per module) and are included in the course fee.
Get Free Info Pack
Get your free info pack by completing the form below.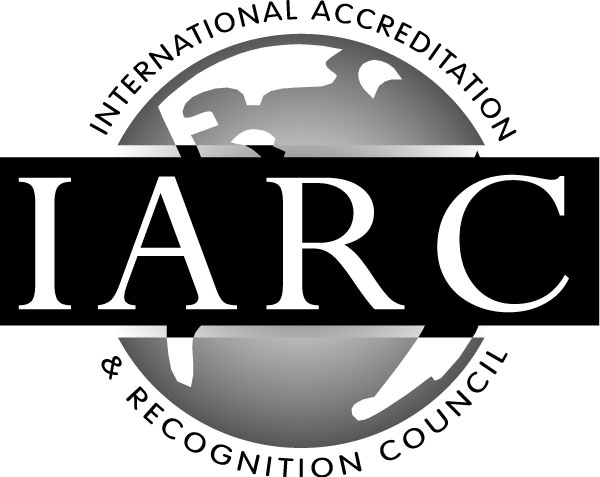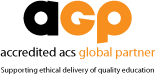 Dr Nicholas Harris B. Psychology (Hons I), PhD
Nicholas is a social psychologist; he studies and teaches on topics involving group-level and individual-level behavior, as well as examining the effect of the situation.  Nicholas has been involved in writing textbooks and research papers in psychology. Nicholas' teaching experience is vast; he has taught social psychology, indigenous and intercultural psychology, statistics, research methods, psychological measurement and assessment, personality, organizational psychology, counselling skills, and ethics. Nicholas has also completed a number of short courses on counselling and suicide prevention, and has volunteered for a number of years with Lifeline. Nicholas has supervised a number of honours and master's research theses.
Get access to your course content anywhere, anytime and study at your own pace.
Connect with other like-minded students and get help from the teacher whenever you have a question.
Graduate from your course knowing that you have what it takes to reach your next step.
Frequently Asked Questions
Can I pay in installments?
Yes! We offer great payment plans, however full payment up front is the cheapest. You can choose the best payment plan for you from the course page, or call us on 07 55368782 to talk to one of our course consultants for a custom plan.
Can I study from anywhere in the world?
We have many international students. Careerline's range of courses are suitable for any one, anywhere in the world.
Do I get a discount if I enroll in a second course?
Yes. You may claim a 5% fee discount when you enroll in a second course, and a further 10% off a three-course package.
Do I have to sit an Exam?
No. If you are enrolled in a Certificate course (100hrs), the exam is optional. You will be issued with a certificate which proves that you are competent in all units, if you choose not to sit the exam.
Do you have set start dates?
There are no set start dates, you may start at any time. Our courses are all self-paced. As our home page says, 'Courses for Anyone, Anywhere, Anytime'. 'Anytime' includes the start time of your choice. However, we do encourage our students to submit assignments on a regular basis. Wherever possible, we suggest developing a study routine.