Marketing Psychology Online Course
In this Marketing Psychology online course you will learn to connect with your customer, find out what your customer needs because having a great product or service doesn't necessarily result in success. You must also be able to connect with the right customers; and convince them to deal with you rather than anyone else.  Through this course you will learn to determine categories of shoppers, describe the basic concepts of Market Segmentation, determine the role of perception and personality in the marketing process, identify the factors that will motivate a consumer toward a purchase, specify how social factors influence a consumer's behavior, discuss consumerism in the context of marketing, determine the factors that influence consumer attitude and marketing communication and persuasion and apply the concept of multi – element buying decisions.
Course Aims:
Identify categories of shoppers.
Describe the key concepts of Market Segmentation
Determine the role of perception and personality in the marketing process
Determine the factors that motivate a consumer toward a purchase.
Define how social factors influence a consumers behaviour
Discuss consumerism in the context of marketing.
Determine the factors that influence consumer attitude and marketing communication and persuasion.
Apply the concept of multi – element buying decisions.
Get Free Info Pack
Get your free info pack by completing the form below.
Detailed Course Outline
This course is made up of a number of modules.  Each of these has self assessment questions, a set task (practical homework) and an assignment which you can upload online.  Select each module below to learn more.
There are 8 lessons in this module as follows:
People as Consumers
Scope and nature of marketing
Reasons for marketing
Types of customers: loyal, discount, needs based, wandering, impulse
Economic, economic, personal, apathetic shoppers
Understanding reward options: rational, sensory, social, ego satisfaction
Influence on customers
Physical factors
Consumer problems
Attitudes
Beliefs
Affects
Behavioural intention
Market Segmentation
Geographic
Demographic
Age
Sex
Socio-economic
Geodemographic
Psychological segmentation
Segmentation by usage
Segmentation by benefit
Global segmentation
Entry into foreign markets
Total Product concept
Personal influences
Diffusion of new products
Internal Influences on Perception and Personality
The senses: vision, hearing and smell.
Multi sensual marketing
Thresholds of awareness
Sensory adaptation
Attention
Selective perception
Perceptual distortion
Perceptual cues
Gestalt psychology
The Phi phenomenon
Subliminal perception
Product image and self image
Personality theory and application to marketing
The MMPI
The TATT
The Rorschach Ink Blot Test
Non Freudean and Freudean theories
Self theory
Self image marketing
Trait theory
Brand personality
Relationship segmentation
Internal Influences on Motivation and Awareness
Learning
Behavioural approach
Classical conditioning
Operant conditioning
Cognitive approach
Memory and marketing
Modelling
Motivation
Maslow's hierarchy of needs
Different motivations
Inertia
Involvement
Antecedents of involvement
Properties of involvement
Outcomes of involvement
Specific needs
Unconscious motivation
Creating needs
Semiotics
Social Influences
Understanding society
Family influences
Family changes
Family lifecycle
Households
Socialisation
Institutional affects
Consumer socialisation
Family consumer decisions
Roles
Conflict resolution
Changing roles
Social and developmental influences
Influences on children
Marketing and advertising
Small groups, Formal and informal groups
Membership and reference groups
Reference groups and consumer behaviour
Variability of products
Differences in consumer susceptibility
Influence of social class
Inheritance
Measuring class, class categories and changing class
Marketing and Consumer behaviour
Cultural influences, communication, ideals and actualities
Differences in culture: sub cultures, ethnicity, changes in culture
Consumerism
Why study the consumer
What is a consumer
History of consumerism
Changes in consumer experience
The supplier
Business ethics
International ethics
The market place
Consumer action
False and deceptive advertising
Methods of false advertising misrepresentation, insufficient details, price based methods etc.
Communication and Persuasion
Attitudes and the concept of attitude to how attitudes form
How attitudes are changed
Practical applications for marketing
Message evaluation and selection
Message execution
Celebrity testimonials
What words sell
Deciding to Buy
Making a decision
Rational decisions
Heuristic Procedures
The decision making process -step by step
Merchandising
Trend toward home shopping
When you have completed the lessons of your Certificate course, you will be given the option of taking the optional exam. It's okay if you don't want the exam, we still issue your Careerline Certificate. For Advanced Certificates however, the exam is compulsory (per module) and are included in the course fee.
Thea Roberts   B.Comm., M.A.
Liselle Turner  Bachelor of Business (Marketing), Diploma in Hospitality Management, Certificate IV in Training and Assessment
Chad Osorio  B. Psych. Juris Doctor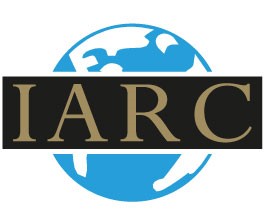 Frequently Asked Questions
Can I pay in installments?
Yes! We offer great payment plans, however full payment up front is the cheapest. You can choose the best payment plan for you from the course page, or call us on 07 55368782 to talk to one of our course consultants for a custom plan.
Can I study from anywhere in the world?
We have many international students. Careerline's range of courses are suitable for any one, anywhere in the world.
Do I get a discount if I enroll in a second course?
Yes. You may claim a 5% fee discount when you enroll in a second course, and a further 10% off a three-course package.
Do I have to sit an Exam?
No. If you are enrolled in a Certificate course (100hrs), the exam is optional. You will be issued with a certificate which proves that you are competent in all units, if you choose not to sit the exam.
Do you have set start dates?
There are no set start dates, you may start at any time. Our courses are all self-paced. As our home page says, 'Courses for Anyone, Anywhere, Anytime'. 'Anytime' includes the start time of your choice. However, we do encourage our students to submit assignments on a regular basis. Wherever possible, we suggest developing a study routine.