Motivation is the driving force by which humans achieve their goals. Learn to motivate others and keep yourself motivated too! This is recommended course for anyone in a supervisory or management position and this course complements Management and Professional Supervision. Why learn motivation?  Motivated employees are needed in our modern workplaces. They help organizations survive. Motivated staff are more productive. So to be effective, managers need to understand what motivates employees within their roles. Of all the roles of a manager, motivating staff is likely the most complex, just like what motivates people is continuously changing.
Course Aims:
Describe the nature and scope of motivation
Identify the differences between people that distinguish the application of motivational skills
Explain the significance of knowledge and understanding to motivation.
Explain the effects of Tangible Rewards (eg: Money, Services, Goods) as a major motivator.
Explain the effect of intangible Rewards (eg: Security, Ethics, Gratitude, Belief
Systems/Religion, Peer Pressure) as a major motivator.
Explain how actions can be motivated by negative motivators such as pain, suffering, discipline, threat), and distinguish this type of motivation from positive motivation.
Explain how to initiate motivation with an individual or group in a situation not previously confronted.
Explain how motivation can be maintained or increased in both successful and unsuccessful environments.
Identify a range of situations where motivational skills can be applied, and determine an appropriate way to initiate and maintain motivation in each of those situations.
Get Free Info Pack
Get your free info pack by completing the form below.
Detailed Course Outline
This course is made up of a number of modules.  Each of these has self assessment questions, a set task (practical homework) and an assignment which you can upload online.  Select each module below to learn more.
There are 8 lessons in this course:
Introduction
How important is the study of motivation
What is motivation
Maslow's theory of motivation
Incentives
Internal or intrinsic incentives
Incentives external to the working environment
The relational character of incentives
Social reinforcers
Awareness
Motivation and goals
Motivation and distress
Reinforcement
Classical conditioning
Operant conditioning
Tangible Rewards
Self determination theory
Hygiene and motivation theory
Tangible rewards
Intangible Rewards
Intrinsic motivation
Security -Cultural, Production of community, Gender, Age, Vocation, Education, etc
Ethics
Gratitude
Belief systems
Peer pressure
Extrinsic and intrinsic reinforcement at work
Negative Motivators
Punishment
Pain
Suffering
Discipline
Threat
Initiating Motivation
Explain how to initiate motivation with an individual or group for a situation not previously confronted
Maintaining Motivation
Goal setting
Influence of Groups on individual motivation
Social loafing
Employee motivation in the workplace by managers
Expectations
Job design
Motivation for a personal trainer
Applications
Space management
Time management
Staff appraisals
Expectations
Vicious and virtuous cycles
PBL Project: Create and present a plan with specific strategies for improving the employee's motivation in the workplace, based on a clear understanding of the person's needs, values and situation.
When you have completed the lessons of your Certificate course, you will be given the option of taking the optional exam. It's okay if you don't want the exam, we still issue your Careerline Certificate. For Advanced Certificates however, the exam is compulsory (per module) and are included in the course fee.
Thea Roberts   B.Comm., M.A.
Liselle Turner  Bachelor of Business (Marketing), Diploma in Hospitality Management, Certificate IV in Training and Assessment
Chad Osorio  B. Psych. Juris Doctor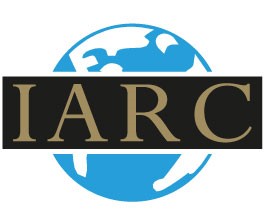 Frequently Asked Questions
Can I pay in installments?
Yes! We offer great payment plans, however full payment up front is the cheapest. You can choose the best payment plan for you from the course page, or call us on 07 55368782 to talk to one of our course consultants for a custom plan.
Can I study from anywhere in the world?
We have many international students. Careerline's range of courses are suitable for any one, anywhere in the world.
Do I get a discount if I enroll in a second course?
Yes. You may claim a 5% fee discount when you enroll in a second course, and a further 10% off a three-course package.
Do I have to sit an Exam?
No. If you are enrolled in a Certificate course (100hrs), the exam is optional. You will be issued with a certificate which proves that you are competent in all units, if you choose not to sit the exam.
Do you have set start dates?
There are no set start dates, you may start at any time. Our courses are all self-paced. As our home page says, 'Courses for Anyone, Anywhere, Anytime'. 'Anytime' includes the start time of your choice. However, we do encourage our students to submit assignments on a regular basis. Wherever possible, we suggest developing a study routine.