Multicultural Awareness Online Course
In this online Multicultural Awareness course you will develop an understanding of appropriate practices and procedures within different cultures.  Some consider these differences to be of great significance in determining human behavior and thinking, others view culture as just one of many factors that influence the behavior of individuals and groups. This course is suitable for anyone in culturally sensitive situations or needing to understand cultural differences.
Course Aims:
Develop an awareness and appreciation of cultural diversity;
Understand the cultural awareness of the self through verbal and non-verbal means;
Understand the origins and influences of prejudice and racism;
Understand the impact of culture when working with culturally different clients;
Understand bias toward and barriers against effective multi-cultural relationships;
Understand the fundamentals of developing and implementing cultural competence;
Understand multi-cultural attitudes toward mental health issues.
Detailed Course Outline
This course is made up of a number of lessons or units.  Each of these has self assessment questions, a set task (practical homework) and an assignment which you can upload online.
There are 8 lessons in this course:
Cultural Diversity
Introduction
Defining culture
Elements of culture
Societal structures and processes
Subcultures
Key areas of cultural diversity
Cultural behaviour
Values
Social discourse
Ideology
Expectations
Problems in the culture
Cultural Self-Awareness
Introduction
Defining cultural self
Environmental influences
Family or social group
Definitions of self
Psychological influences
Human nature
Personal autonomy
Socioeconomic and political influences
Emphasis or minimization of cultural diversity
Code switching
Physical environmental influences
Prejudice and Racism
Introduction
Ingroups or outgroups
Ethnocentrism
What is prejudice
Functions of prejudice
How we measure prejudice
Theoretical perspectives on prejudice
Stereotypes
Functions of stereotypes
Dangers of using stereotypes
Discrimination
Social discrimination
Racism
Institutional or structural racism
Perception
Perceptual change
Cognitive dissonance
Perceptual defence
Reducing prejudice
Changing stereotypes
Developing cultural sensitivity
Belonging to a dominant culture
Working with Culturally Different Clients
Introduction
Communicating across cultures
Principles of communication
Cultural differences
Communicating intimate information
The culturally skilled worker
Conformity
Factors affecting conformity
Barriers to Effective Multi-Cultural Relationships
Abnormality
The counselors culture
The clients culture
Individual differences
Cross cultural communication hurdles
Culture shock
Non verbal communication
Developing trust
Formal judgement
Culture and child development
Coping with change
Developing Cultural Competence
Introduction
Culturally competent service delivery
Culturally appropriate service
Culturally accessible service
Culturally acceptable service
Training for cultural change
Cross culture counselling in disaster situations
The role of family
Working with other cultures
Multicultural Mental Health Issues
Introduction
Problems with cultural difference in psychology
Cultural influences on mental health
Culture bound syndromes
Trance and possession disorder
Factors affecting grief and bereavement: social, psychological and cultural influences
Shortcomings of Contemporary Counselling: Theories and Future Developments
Introduction
Culture shock
Stages in cultural shock and adjustment
Post traumatic stress disorder
Treatments for culture distress
Successful intercultural adjustment
When you have completed the lessons of your Certificate course, you will be given the option of taking the optional exam. It's okay if you don't want the exam, we still issue your Careerline Certificate. For Advanced Certificates however, the exam is compulsory (per module) and are included in the course fee.
Get Free Info Pack
Get your free info pack by completing the form below.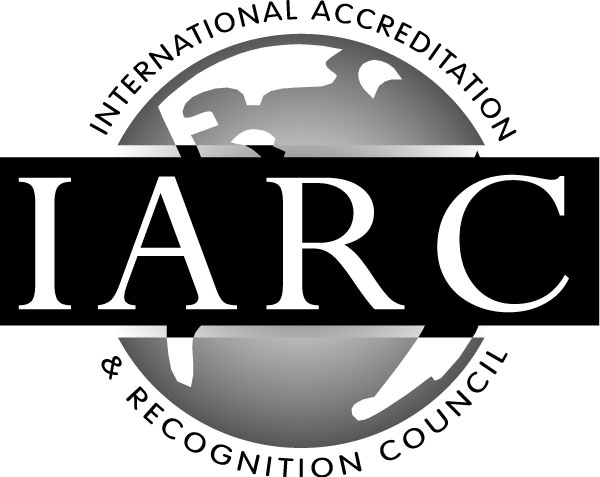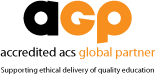 Dr Nicholas Harris B. Psychology (Hons I), PhD
Nicholas is a social psychologist; he studies and teaches on topics involving group-level and individual-level behavior, as well as examining the effect of the situation.  Nicholas has been involved in writing textbooks and research papers in psychology. Nicholas' teaching experience is vast; he has taught social psychology, indigenous and intercultural psychology, statistics, research methods, psychological measurement and assessment, personality, organizational psychology, counselling skills, and ethics. Nicholas has also completed a number of short courses on counselling and suicide prevention, and has volunteered for a number of years with Lifeline. Nicholas has supervised a number of honours and master's research theses.
Get access to your course content anywhere, anytime and study at your own pace.
Connect with other like-minded students and get help from the teacher whenever you have a question.
Graduate from your course knowing that you have what it takes to reach your next step.
Frequently Asked Questions
Can I pay in installments?
Yes! We offer great payment plans, however full payment up front is the cheapest. You can choose the best payment plan for you from the course page, or call us on 07 55368782 to talk to one of our course consultants for a custom plan.
Can I study from anywhere in the world?
We have many international students. Careerline's range of courses are suitable for any one, anywhere in the world.
Do I get a discount if I enroll in a second course?
Yes. You may claim a 5% fee discount when you enroll in a second course, and a further 10% off a three-course package.
Do I have to sit an Exam?
No. If you are enrolled in a Certificate course (100hrs), the exam is optional. You will be issued with a certificate which proves that you are competent in all units, if you choose not to sit the exam.
Do you have set start dates?
There are no set start dates, you may start at any time. Our courses are all self-paced. As our home page says, 'Courses for Anyone, Anywhere, Anytime'. 'Anytime' includes the start time of your choice. However, we do encourage our students to submit assignments on a regular basis. Wherever possible, we suggest developing a study routine.