Neuropsychology Online Course
Cognitive neuropsychology is the area of psychology that studies brain-damaged patients to understand the workings of our brain. Our brain is constructed of two hemispheres which are responsible for different facets of human personality and behaviour. Despite some essential differences in some functions, these hemispheres communicate through inter-hemispheric neural connections, most through the corpus callosum. This communication allows the brain to integrate different elements to produce coordinated, apparently seamless action and a unified personality.
Course Aims:
Describe the relevance of neuropsychology to managing psychological disorders.
Explain the physiology of the nervous system.
Describe the anatomy of the nervous system.
Describe how conditions within the brain affect the way in which a person is physically capable or incapable of performing a variety of different tasks.
Explain how various aspects of a person's thought processes may vary according to that person's neurobiology.
Describe a variety of perceptual disorders.
Explain a variety of motor disorders.
Explain the neuropsychology of language.
Differentiate between different dementias.
Explain aspects of development in neuropsychological terms.
Detailed Course Outline
This course is made up of a number of lessons or units.  Each of these has self assessment questions, a set task (practical homework) and an assignment which you can upload online.
There are 10 lessons in this course:
Foundations of Neuropsychology
What is neuropsychology?
The Information Processing Approach
Studying the human mind
Techniques used
Brain scans
Animal studies
Methods of investigating the brain
Psychological tests
Stroop test.
Neurophysiology
Neurons
Parts of a neuron
Neurotransmitters
Effects of neurotransmitters
Neurotransmitters and their effects
Endorphins
Disorders associated with neurotransmitters
Glia cells
Schwann cells
Nerve impulse
Synaptic transmission
Nerve impulse
Neuromuscular transmission.
Neuroanatomy
The nervous system
Parts of the central nervous system
The brain
The spinal cord
Spinal nerves
Blood brain barrier
Peripheral nervous system
Autonomic nervous system
Sensory somatic nervous system
Spinal nerves
Cranial nerves
How the nervous system works (a summary)
Problems with brain functioning
Cerebral palsy
Brain tumours
Injuries to the head
Epilepsy
Headaches
Mental illness
Meningitis and encephalitis.
Laterality and Callosal Syndromes
Brain lateralisation
Left handedness
Cognitive neuropsychology
Callosal syndrome
Complete severance
Split brain
Complete severance
Split brain syndrome
Lobotomy
Psychosurgery
Dual brain theory
Cognition, Personality and Emotion
Brain damage
Emotion and moods
Phineas Gage
Brain damage and emotion
Frontal lobe
Higher level functioning
The Limbic system
Neurotransmitters
Neuropsychology
Emotions research.
Perception Disorders
Hemispatial neglect
Causes of hemispatial neglect
Auditory perceptual disorder
Agnosia
Visual agnosia
Types of visual agnosia
Prosopagnosia
Simultanagnosia
Optic aphasia
Hallucinogen persisting perception disorder.
Motor Disorders
Parkinson's Disease
Motor disorders resulting from traumatic brain injury
Non traumatic and/or genetic paediatric movement disorders
Cerebral palsy
Motor conditions
Gerstmann's Syndrome
Apraxia
Motor skills disorder
Motion dyspraxia
Neural transplants and Parkinson's Disease
Gene therapy
How does gene therapy work
Ethical issues surrounding gene therapy
Language
Broca's area
Wernicke's area
Speech
Language
Speech and language disorders
Apraxia
Aphasia
Stuttering
Neurogenic stuttering
Troyer syndrome
Speech disorders.
Dementia
Kinds of dementia
Alzheimer's Disease
Vascular Dementia
Multi-infarct Dementia
Parkinson's Disease
Pick's Disease
Dementia with Lewy Bodies
Huntingdon's Disease
Pseudo-Dementia
Spotting dementia and other conditions,
Neurodevelopment
Major processes of neurodevelopment
Neurogenesis
Migration
Differentiation
Apoptosis
Aborisation
Synaptogenesis
Asperger Syndrome
Neuroplasticity and brain damage.
When you have completed the lessons of your Certificate course, you will be given the option of taking the optional exam. It's okay if you don't want the exam, we still issue your Careerline Certificate. For Advanced Certificates however, the exam is compulsory (per module) and are included in the course fee.
Get Free Info Pack
Get your free info pack by completing the form below.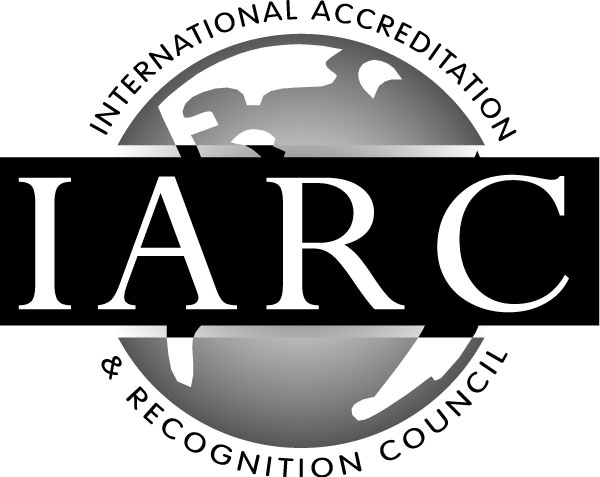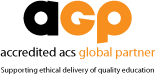 Dr Nicholas Harris B. Psychology (Hons I), PhD
Nicholas is a social psychologist; he studies and teaches on topics involving group-level and individual-level behavior, as well as examining the effect of the situation.  Nicholas has been involved in writing textbooks and research papers in psychology. Nicholas' teaching experience is vast; he has taught social psychology, indigenous and intercultural psychology, statistics, research methods, psychological measurement and assessment, personality, organizational psychology, counselling skills, and ethics. Nicholas has also completed a number of short courses on counselling and suicide prevention, and has volunteered for a number of years with Lifeline. Nicholas has supervised a number of honours and master's research theses.
Get access to your course content anywhere, anytime and study at your own pace.
Connect with other like-minded students and get help from the teacher whenever you have a question.
Graduate from your course knowing that you have what it takes to reach your next step.
Frequently Asked Questions
Can I pay in installments?
Yes! We offer great payment plans, however full payment up front is the cheapest. You can choose the best payment plan for you from the course page, or call us on 07 55368782 to talk to one of our course consultants for a custom plan.
Can I study from anywhere in the world?
We have many international students. Careerline's range of courses are suitable for any one, anywhere in the world.
Do I get a discount if I enroll in a second course?
Yes. You may claim a 5% fee discount when you enroll in a second course, and a further 10% off a three-course package.
Do I have to sit an Exam?
No. If you are enrolled in a Certificate course (100hrs), the exam is optional. You will be issued with a certificate which proves that you are competent in all units, if you choose not to sit the exam.
Do you have set start dates?
There are no set start dates, you may start at any time. Our courses are all self-paced. As our home page says, 'Courses for Anyone, Anywhere, Anytime'. 'Anytime' includes the start time of your choice. However, we do encourage our students to submit assignments on a regular basis. Wherever possible, we suggest developing a study routine.