Psychological Assessment (Psychometric Testing) Online Course
A psychological assessment is when a trained psychologist uses the strategies and tools of psychology to learn general or specific facts about people, either to let others know how they function or to foresee their behaviour and functioning in the future.
Learn how Psychological Assessments are carried out.
Professional Development Course for anyone working in Psychology, Counselling or Management
Self paced study, 100 hour course, Personal tuition from professional psychologists
Course Aims:
Explain the main kinds of psychological tests and why they are used, and meaning of test reliability and validity
Explain ethical and other factors that constrain clinical assessment
Describe a structured and an unstructured interview
Explain behavioural assessment and how it can be conducted
Discuss Wechsler scales in detail
Explain the purpose and use of the Wechsler Memory Test
Explain the purpose and usage of the Minnesota Multiphasic Personality Inventory
Detailed Course Outline
This course is made up of a number of lessons or units.  Each of these has self assessment questions, a set task (practical homework) and an assignment which you can upload online.
There are 7 lessons in this course:
Introduction
What is psychological assessment
Types of psychological tests
Achievement tests
Aptitude tests
Intelligence tests
Occupational tests
Personality tests
History of psychological testing
Justification for using tests
Advantages and disadvantages of using psychometric testing
Ethnicity and different cultures
Psychological testing of language minority and culturally different children
Why your child should be tested
Why it is important for parents to know about testing
Validity and reliability
Construct, discriminant and convergent validity
Test retest reliability
Context of Clinical Assessment
Ethical practice
Confidentiality
Case study: confidentiality
Informed consent
Record keeping
Dual relationships
Professional boundaries
Selecting tests
Case study: ethics and lie detection
Computer assisted assessment
Virtual reality; new tool for psychological assessment
Personality traits and designing a questionnaire
Weaknesses
Ambiguity and bias
Closed and open questions
The Assessment Interview
The interview
Screening for psychological disorders
Structured and unstructured interviews
SCID
Assessing Post Traumatic Stress Disorder (PTSD) among veterans
Screening and referral procedure overview
If patient refuses referral to mental health care
Use of a primary care screen
Discussing screening results with patients
Discern if traumatic events are ongoing
Making a recommendation
Scheduling a follow up
Psychomentric properties of SCID
Behavioural Assessment
Behaviourism
Kinds of consequences
Reinforcers
Intrinsic and extrinsic reinforcers
Consequences and timing
The premack principle
Extinction
Criticisms of behaviourism
Methods of behavioural assessment
The focus of assessment
Functional analysis
Analysis of problem behaviour
Motivational analysis
Behavioural vs traditional assessment
Wechsler Intelligence Scales
Introduction
Measuring intelligence
Cognitive, cognitive contextural and biological theories
Psychometric theories
Wechsler Intelligence scales
Normal results
Sub tests, verbal subtests, performance subtests
Cultural bias
Precautions with intelligence testing
The intelligence test as a tool
Wechsler Memory scales
Memory
Wechsler Memory test
Wechsler Memory Scale III
Minnesota Multiphasic Personality Inventory
Minnesota Multiphasic Personality Inventory (MMPI) Assessment
Problems
False negatives; false positives
When you have completed the lessons of your Certificate course, you will be given the option of taking the optional exam. It's okay if you don't want the exam, we still issue your Careerline Certificate. For Advanced Certificates however, the exam is compulsory (per module) and are included in the course fee.
Get Free Info Pack
Get your free info pack by completing the form below.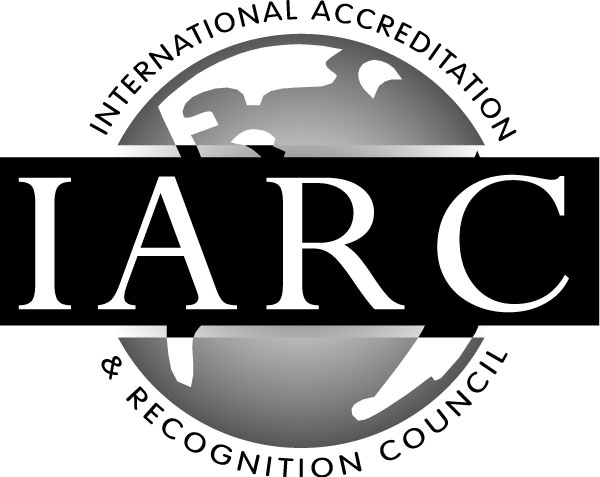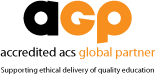 Dr Nicholas Harris B. Psychology (Hons I), PhD
Nicholas is a social psychologist; he studies and teaches on topics involving group-level and individual-level behavior, as well as examining the effect of the situation.  Nicholas has been involved in writing textbooks and research papers in psychology. Nicholas' teaching experience is vast; he has taught social psychology, indigenous and intercultural psychology, statistics, research methods, psychological measurement and assessment, personality, organizational psychology, counselling skills, and ethics. Nicholas has also completed a number of short courses on counselling and suicide prevention, and has volunteered for a number of years with Lifeline. Nicholas has supervised a number of honours and master's research theses.
Get access to your course content anywhere, anytime and study at your own pace.
Connect with other like-minded students and get help from the teacher whenever you have a question.
Graduate from your course knowing that you have what it takes to reach your next step.
Frequently Asked Questions
Can I pay in installments?
Yes! We offer great payment plans, however full payment up front is the cheapest. You can choose the best payment plan for you from the course page, or call us on 07 55368782 to talk to one of our course consultants for a custom plan.
Can I study from anywhere in the world?
We have many international students. Careerline's range of courses are suitable for any one, anywhere in the world.
Do I get a discount if I enroll in a second course?
Yes. You may claim a 5% fee discount when you enroll in a second course, and a further 10% off a three-course package.
Do I have to sit an Exam?
No. If you are enrolled in a Certificate course (100hrs), the exam is optional. You will be issued with a certificate which proves that you are competent in all units, if you choose not to sit the exam.
Do you have set start dates?
There are no set start dates, you may start at any time. Our courses are all self-paced. As our home page says, 'Courses for Anyone, Anywhere, Anytime'. 'Anytime' includes the start time of your choice. However, we do encourage our students to submit assignments on a regular basis. Wherever possible, we suggest developing a study routine.