Social Psychology Online Course
Learn the psychology of how we interact with each other in group or social situations.
Man is a social animal, and as such, it is very important to understand the psychology of how we interact with each other, or act as a group rather than as an individual. By understanding the "natural" social needs of a person, you can develop an increased sensitivity to other people, and better identify and assist people with attending to deficiencies in their social interactions.
Course Aims:
To determine how physical characteristics and non-verbal behaviour affect our formation of impressions of others, and how that information is processed;
To understand the sociological perspective of the self and how we relate to others;
To discuss attribution theory, the internal and external causes, and its role in self-perception and the perception of others;
To understand the emergence of attitudes, changes in attitude, and the effect of attitudes upon behaviour and use as predictors of behaviour;
To discuss the emergence of prejudice, stereotypes and discrimination from the perspective of social psychology and attitudes;
To understand the influence of physicality, similarity, familiarity and proximity on interpersonal relationships;
To understand helping behaviour through the influences of conformity, compliance, obedience and diffusion of responsibility;
To define social psychological theories of aggression and to apply those theories;
To understand the nature of group behaviour and to demonstrate awareness of group cognition;
To understand the effect of culture on behaviour of individuals and groups.
Detailed Course Outline
This course is made up of a number of lessons or units.  Each of these has self assessment questions, a set task (practical homework) and an assignment which you can upload online.
There are 10 lessons in this course:
Social Cognition
Introduction
Impression formation
Behaviour
Appearance
Expectations
The primary affect
Attribution
Scemas and social perception
Central traits
Stereotypes
Social inference and decision making
Case Study: social psychology and law
The Self
Self concept
Present and ideal selves
Cognitive dissonance
Experiments into cognitive dissonance
Reducing cognitive dissonance
Self efficacy
How does the self develop
Self and social feedback
Socialisation
Types of socialisation
How are we socialised
Attribution and Perception of Others
Attribution theory
Attribution and Concensus, consistency, distinctiveness
Attribution errors
Culture and attributional style
Criticisms of the theory
Practical uses of attribution theory
Attitudes and Attitude Change
Defining attitude
Characteristics of attitudes
ABC of attitudes
Affective elements of attitude
Behavioural elements of attitude
Self attribution
Specificity
Constraints
Cognitive elements of attitude
Attitude formation
Factors affecting attitude change
Prejudice, Discrimination and Stereotypes
What is prejudice
Functions of prejudice
How we measure prejudice
In groups and out groups
Reducing prejudice
Stereotypes
Functions of stereotypes
Dangers of using stereotypes
Changing stereotypes
Discrimination
Interpersonal Attraction
Theories of attraction
The social exchange theory
The reinforcement affect model
Factors affecting interpersonal attraction
Physical appearance
Biological underpinnings
Similarity
Familiarity
Positive regard
Mis attribution of emotions
Proximity
Attachment styles
Cultural similarities
An evolutionary perspective
The cost of sex
Helping Behaviour
Bystander intervention
Diffusion of responsibility
Social facilitation
Compliance
Obedience
Conformity
Why do people conform
Factors affecting conformity
Desire for affiliation
Reinforcement and punishment
Obedience to authority
Why does social influence work
Aggression
Types of aggression
Theoretical approaches to aggression: Freudian, Drive theories, Social learning theories, Biological and evolutionary theories
Aggrssion against outsiders
Aggression in a species
Aggression in humans
Environmental influences on human aggression
Imitation or modelling
Familiarity
Reinforcement
Aggression and Culture
Other factors
Groups
What is a group
Kinds of groups; recreational, social, work, family, sportingFeatures of groups
Factors relating to groups: productivity, social loafing, insufficient coordination, social facilitation
Group decision making: group think, group polarisation, minority influence
Deindividualisation
Cultural Influences
Defining culture
Culture and social exchange
Individualistc vs reciprocal societies
Cross cultural psychology vs cultural psychology
Culture bound syndromes
Trance and possession disorder
When you have completed the lessons of your Certificate course, you will be given the option of taking the optional exam. It's okay if you don't want the exam, we still issue your Careerline Certificate. For Advanced Certificates however, the exam is compulsory (per module) and are included in the course fee.
Get Free Info Pack
Get your free info pack by completing the form below.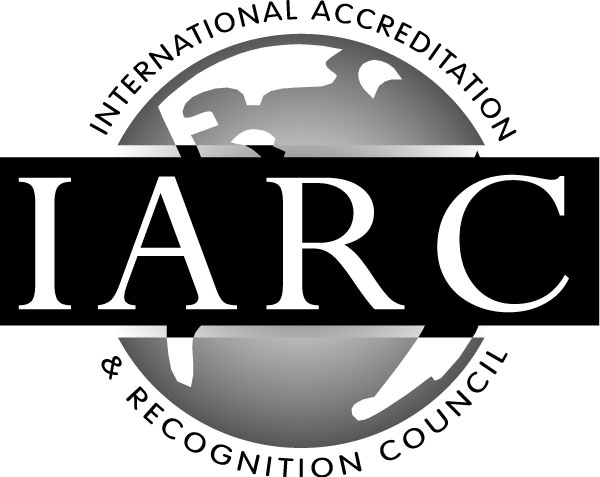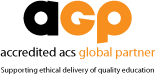 Dr Nicholas Harris B. Psychology (Hons I), PhD
Nicholas is a social psychologist; he studies and teaches on topics involving group-level and individual-level behavior, as well as examining the effect of the situation.  Nicholas has been involved in writing textbooks and research papers in psychology. Nicholas' teaching experience is vast; he has taught social psychology, indigenous and intercultural psychology, statistics, research methods, psychological measurement and assessment, personality, organizational psychology, counselling skills, and ethics. Nicholas has also completed a number of short courses on counselling and suicide prevention, and has volunteered for a number of years with Lifeline. Nicholas has supervised a number of honours and master's research theses.
Get access to your course content anywhere, anytime and study at your own pace.
Connect with other like-minded students and get help from the teacher whenever you have a question.
Graduate from your course knowing that you have what it takes to reach your next step.
Frequently Asked Questions
Can I pay in installments?
Yes! We offer great payment plans, however full payment up front is the cheapest. You can choose the best payment plan for you from the course page, or call us on 07 55368782 to talk to one of our course consultants for a custom plan.
Can I study from anywhere in the world?
We have many international students. Careerline's range of courses are suitable for any one, anywhere in the world.
Do I get a discount if I enroll in a second course?
Yes. You may claim a 5% fee discount when you enroll in a second course, and a further 10% off a three-course package.
Do I have to sit an Exam?
No. If you are enrolled in a Certificate course (100hrs), the exam is optional. You will be issued with a certificate which proves that you are competent in all units, if you choose not to sit the exam.
Do you have set start dates?
There are no set start dates, you may start at any time. Our courses are all self-paced. As our home page says, 'Courses for Anyone, Anywhere, Anytime'. 'Anytime' includes the start time of your choice. However, we do encourage our students to submit assignments on a regular basis. Wherever possible, we suggest developing a study routine.