Play Leadership Online Course
Play is one the most important things a child does.  Without play there is no creativity and imagination.
Learn to help children play with this unique course.
This course will develop valuable skills in anyone working, or wishing to work with children. Our staff have experience training play leaders since the late 1970s, our knowledge in the industry is extensive and current. We have devised this truely fantastic course which will challenge you and arm you with the skills you need to succeed in this vitally important field.  Children deserve the best!
Course Aims:
To explain the purpose of play in the cognitive, physical and social development of a child.
To determine the skills required to carry out a play leadership role in different situations
To develop a plan for a supervised children's play program.
To develop a basic understanding of the impact of play upon the psychological development of a child.
To determine appropriate measures to take to protect a child's safety when at play, while minimising any interference which might diminish the quality of the play experience.
To develop an understanding of options for physical play activities, including games and sports, in a supervised play program.
To develop an understanding of options for social play activities, in a supervised play program.
To develop a basic ability to plan, establish and manage a supervised adventure
To develop an ability to evaluate a range of different play apparatus, including playground structures, toys, sports equipment, commenting on quality, safety features, appropriate applications and cost benefit.
To broaden your scope of opportunities that can be offered for children to play, appropriate to a wide range of different situations.
Detailed Course Outline
This course is made up of a number of lessons or units.  Each of these has self assessment questions, a set task (practical homework) and an assignment which you can upload online.
There are 10 Lessons in this course:
Understanding Play
Levels of Childhood Development
Nature or Nurture?
Cross Sectional and Longitudinal Studies
Play Deprivation and Juvenile Violence
Leadership Skills
Career options/ paths which might be open to play workers
Philosophy of Play Work
Understanding Leadership
Leadership Communication
Leadership Responsibilities
Activities
Community Participation
Planning Play Programs
Planning Play Programs
Dimensions of a Play Program
Child Development through Play
Theories of Learning in Infancy and Early Childhood
Cognitive Development
The importance of play
Assimilation and Accomodation
Socialisation
Play Safety
Play versus Safety
Safety in Aerobic Activities
Identifying Hazards
Safety Maintenance
Pre-screening of Participants
Legal Liability
Contributory Negligence
Insurance
Physical Play
Manipulating and Changing the environment
Plant associations for revegetating developed areas
Playing with the environment
Environmental activities
Organised exercise classes for children
Social Play
Influences on social behaviour
Social Play
Strategies for facilitating social interaction in play
Social Play activities
Adventure Play
Definition of Terms
Establishing an adventure playground
The play leader
Site design
Playground facilities for the handicapped
Liability
Play Apparatus
Playground equipment
Toys
Environmental features
Naturally-occurring items
Painting
Activities and Special Project
When you have completed the lessons of your Certificate course, you will be given the option of taking the optional exam. It's okay if you don't want the exam, we still issue your Careerline Certificate. For Advanced Certificates however, the exam is compulsory (per module) and are included in the course fee.
Get Free Info Pack
Get your free info pack by completing the form below.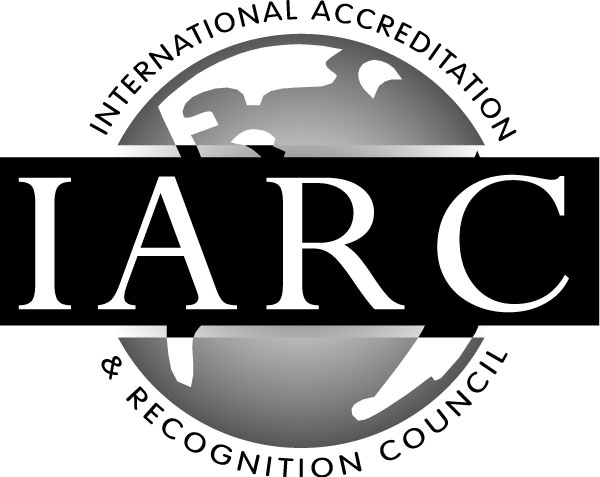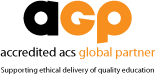 Dr Nicholas Harris B. Psychology (Hons I), PhD
Nicholas is a social psychologist; he studies and teaches on topics involving group-level and individual-level behavior, as well as examining the effect of the situation.  Nicholas has been involved in writing textbooks and research papers in psychology. Nicholas' teaching experience is vast; he has taught social psychology, indigenous and intercultural psychology, statistics, research methods, psychological measurement and assessment, personality, organizational psychology, counselling skills, and ethics. Nicholas has also completed a number of short courses on counselling and suicide prevention, and has volunteered for a number of years with Lifeline. Nicholas has supervised a number of honours and master's research theses.
Get access to your course content anywhere, anytime and study at your own pace.
Connect with other like-minded students and get help from the teacher whenever you have a question.
Graduate from your course knowing that you have what it takes to reach your next step.
Frequently Asked Questions
Can I pay in installments?
Yes! We offer great payment plans, however full payment up front is the cheapest. You can choose the best payment plan for you from the course page, or call us on 07 55368782 to talk to one of our course consultants for a custom plan.
Can I study from anywhere in the world?
We have many international students. Careerline's range of courses are suitable for any one, anywhere in the world.
Do I get a discount if I enroll in a second course?
Yes. You may claim a 5% fee discount when you enroll in a second course, and a further 10% off a three-course package.
Do I have to sit an Exam?
No. If you are enrolled in a Certificate course (100hrs), the exam is optional. You will be issued with a certificate which proves that you are competent in all units, if you choose not to sit the exam.
Do you have set start dates?
There are no set start dates, you may start at any time. Our courses are all self-paced. As our home page says, 'Courses for Anyone, Anywhere, Anytime'. 'Anytime' includes the start time of your choice. However, we do encourage our students to submit assignments on a regular basis. Wherever possible, we suggest developing a study routine.