Sports Psychology Online Course
Appropriate for coaches, athletes, physical education teachers, fitness instructors, trainers and anyone interested in sports.
Develop your skills and application of psychological principles for use in sports. Learn about such things as psychological traits common to successful athletes, ways to keep and increase motivation, leadership, aggression and team dynamics.
Develop your skills and understanding of psychology in sports.
Know the importance of good leadership in sports.
Understand the principles of coaching in sports psychology.
Help professional and amateur athletes.
In professional or competitive sport, this study is important because:
A person's psychology or state of mind could have a meaningful effect upon their sporting performance.
The selection of competitors for elite sport is influenced by an assessment of their individual psychology, as well as other factors such as recent performance and fitness.
Sports psychologists provide two major types of services:
Counselling – in areas which affect the athlete.
Strategies that improve performance.
Course Aims:
Describe the nature and scope of Sports Psychology
Identify psychological traits found in successful athletes.
Explain effects of state of mind on athletic performance.
Recommend ways of maintaining or increasing motivation in an athlete.
Differentiate between positive and negative application of aggressive emotions in sport.
Discuss the role of leadership in sports coaching.
Explain the impact on performance of psychological interactions within a sporting team.
Describe variations in the sports psychology of different demographic groups.
Detailed Course Outline
This course is made up of a number of lessons or units.  Each of these has self assessment questions, a set task (practical homework) and an assignment which you can upload online.
There are 8 Lessons in this course:
Introduction
Performance Psychology
Exercise Psychology
Environmental Influences
Aspects of Sports Psychology
Applying Sports Psychology.
Psychological Traits of Successful Athletes
Personality Inventory Determining a personality type
Cognitive Techniques
Anxiety and Arousal
Understanding and Dealing with Anxiety
Physiology of Anxiety
Arousal
Maximising Psychological State
Focusing (or Centering).
Motivation
Motivation as an internal impulse that causes increasingly energetic action in a particular direction.
Basic Principles of Motivation
Intrinsic and Extrinsic Motivation
Factors Affecting Motivation
Movitation for fun
Slimming for fun.
Aggression
Mental Rehearsal
Error Parking
Using Self Consciousness
Using Word Association
Anger and Conflict
Measuring Aggression
Simulated Practice, e-Event Procedure,
Reliving Success, Positive,
Conflict Handling Techniques.
Leadership and Coaching
Role of a Coach
How to Get Attention
Questioning
Punishment.
Team Dynamics
Group cohesion
Forming, Storming,Norming,Performing
Traits of an Effective Team,
Suitable membership
Appropriate Leadership
Commitment to the Team
Concern for Achieving
Effective Work Methods, Well Organised Team Procedures
Ability To Take Criticism
Creative Strength
Positive Relationships, Positive Environment.
Special Groups
Understanding Stress
Post Game/Season Evaluation
Gender Differences, Elite Female Athletes
Special Considerations with Female Athletes
Disabled Persons. Children, Readiness
Dropping out
When you have completed the lessons of your Certificate course, you will be given the option of taking the optional exam. It's okay if you don't want the exam, we still issue your Careerline Certificate. For Advanced Certificates however, the exam is compulsory (per module) and are included in the course fee.
Get Free Info Pack
Get your free info pack by completing the form below.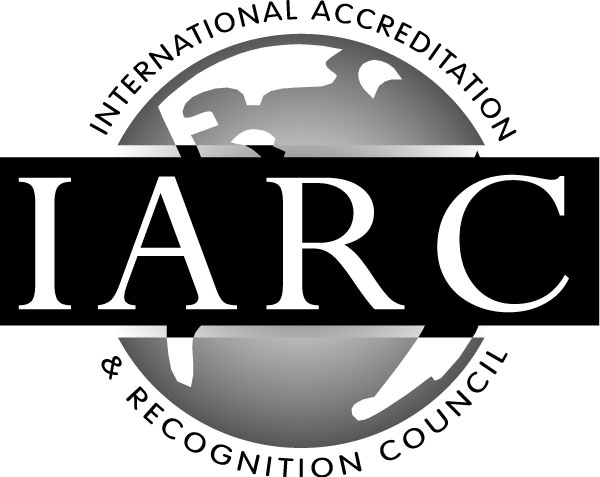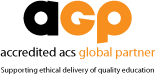 Dr Nicholas Harris B. Psychology (Hons I), PhD
Nicholas is a social psychologist; he studies and teaches on topics involving group-level and individual-level behavior, as well as examining the effect of the situation.  Nicholas has been involved in writing textbooks and research papers in psychology. Nicholas' teaching experience is vast; he has taught social psychology, indigenous and intercultural psychology, statistics, research methods, psychological measurement and assessment, personality, organizational psychology, counselling skills, and ethics. Nicholas has also completed a number of short courses on counselling and suicide prevention, and has volunteered for a number of years with Lifeline. Nicholas has supervised a number of honours and master's research theses.
Get access to your course content anywhere, anytime and study at your own pace.
Connect with other like-minded students and get help from the teacher whenever you have a question.
Graduate from your course knowing that you have what it takes to reach your next step.
Frequently Asked Questions
Can I pay in installments?
Yes! We offer great payment plans, however full payment up front is the cheapest. You can choose the best payment plan for you from the course page, or call us on 07 55368782 to talk to one of our course consultants for a custom plan.
Can I study from anywhere in the world?
We have many international students. Careerline's range of courses are suitable for any one, anywhere in the world.
Do I get a discount if I enroll in a second course?
Yes. You may claim a 5% fee discount when you enroll in a second course, and a further 10% off a three-course package.
Do I have to sit an Exam?
No. If you are enrolled in a Certificate course (100hrs), the exam is optional. You will be issued with a certificate which proves that you are competent in all units, if you choose not to sit the exam.
Do you have set start dates?
There are no set start dates, you may start at any time. Our courses are all self-paced. As our home page says, 'Courses for Anyone, Anywhere, Anytime'. 'Anytime' includes the start time of your choice. However, we do encourage our students to submit assignments on a regular basis. Wherever possible, we suggest developing a study routine.