Alternative Energy Online Course
Learn to become less reliant on the electricity and gas companies and save money through alternative energy sources. Alternative Energy covers the basics of electricity, how to generate electricity from renewable resources, how to store energy, non-electrical systems, energy consumption and conservation.
With the International Government initiatives regarding the pricing of carbon pollution emissions set to affect everyone, it is obvious that resources will be directed toward the research and development of all possible alternatives. Study this course for an introduction to this science of the future.
Course Aims:
Describe the nature and scope of alternative energy.
Describe the nature and application of electricity.
Compare different methods of generating electricity
Compare different techniques for storage and use of electricity.
Describe the application and operation of different non electric energy systems
Identify ways to better manage energy consumption.
Describe energy conservation techniques.
Discuss how to convert a building's energy supply to an alternative system.
There are 8 Lessons in this course:
Introduction: The Problems and the Energy Sources
Scope and Nature
Terminology
Energy consumption through history
Climate Change
Energy units
Problems with Fossil Fuels
Problems with other energy sources … hydro electricity, nuclear, wind, solar
Understanding Energy
Terminology
Understanding electricity
Conductors and non conductors
Measuring electricity …current, voltage, resistance
Ohm's Law
Circuits … Series; parallel
Kirchhoffs law
Power
Power ratings
Magnetism
Electromagnetism and Solenoids
Electric motors
Inductors
Lenz's law
Generating Electricity
Turbines
Generators
Fuel cells
Wind Power
Large Scale Wind System Design
Small Scale Wind System Design
Solar Energy
Positioning a solar cell
Small Scale Solar
Future Developments in Solar
Geothermal Energy
Dry Steam Power Plants
Flash Steam Power Plants
Binary Cycle Power Plants
Advantages of Geothermal
How Geothermal is used
Geothermal heat pumps
Hydropower
Tide and Current Power
Tide Barage
Tidal Turbines
Wave Power
Nuclear Energy
Fission Reactors
Fusion
Half Lives and Radioactivity
Waste to Energy
Storage and Using Electricity
Terminology
Cells – simple cell, car battery, gel, AGM, Nickel etc
Deep Cycle Battery
Lithium Rechargeable Batteries
Calculating Battery Requirements
Inverters
Alternators and Regulators
Converters
System Types
EMR & electricity use
Recommended Exposure Limits
Safety with Electricity
Non-Electric Systems
Scope and nature
Passive Solar
Fire Wood
Drying and storing wood
Comparing different wood types
Smoke fires
Creosote formation in fire flues
Environmental aspects of burning wood
Biofuels
Ethonol
Small scale Biomass
Passive Solar Energy
Solar hot water … flat plate collectors, evacuated tubes, open or closed circuit, passive or active systems, heat pumps
Greenhouses
Night insulation
Solar Garden Water Features
Energy Consumption
Reducing energy consumption
Pricing
Population growth
Large scale reduction of energy consumption – managing green cities, urban sprawl, peak demands, transport, etc.
Energy Conservation
How a home owner can reduce energy consumption
Temperature control
Minimising light energy consumption
Minimising appliance energy consumption
Insulation
Water conservation
Solar house design
Converting to Alternative Systems
Estimating Energy Needs
Building Efficiency
System Design
System Designers
When you have completed the lessons of your Certificate course, you will be given the option of taking the optional exam. It's okay if you don't want the exam, we still issue your Careerline Certificate. For Advanced Certificates however, the exam is compulsory (per module) and are included in the course fee.
Get Free Info Pack
Complete the form below to get your free info pack.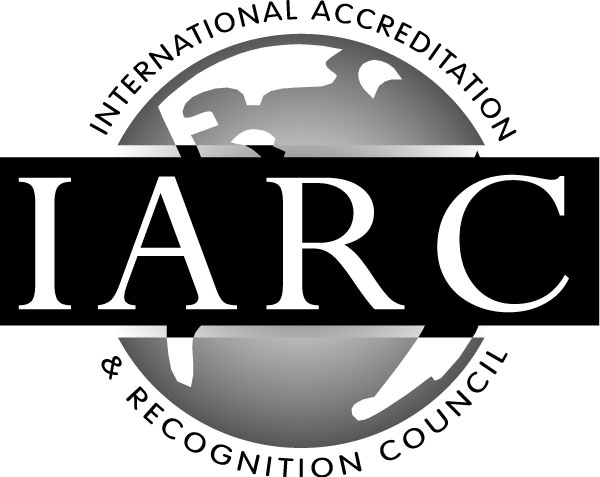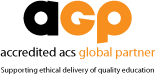 Our science courses are taught by a range of different tutors depending on the area of expertise.  We have specialised tutors in environmental science, animal (veterinary) science, human nutrition and health science and so on.  At enrollment you will be assigned your tutor who is an expert in that field.  You will receive a welcome email from them within 1 - 2 days of enrollment so you will be able to contact them as soon as you need to.
Some subjects such as biochemistry are an integral part of many sciences including animal (veterinary science), human health science and many parts of environmental science.  We have many experienced tutors who are qualified to teach introductory biochemistry.  Depending upon your particular interest in biochemistry we will assign a tutor in the appropriate field at enrollment.
Careerline (or CLC) has been in business since 2011. We offer over 360 online short courses with great features such as self-paced study, the choice of online or correspondence (just pick printed material when enrolling) study all with full tutor support from our incredibly talented tutors.
Our mission is to provide affordable, flexible education to anyone, anywhere, anytime! We believe that education should be available to all and that no education is wasted.  We are passionate about giving straight up advice on what are the best options for our future students and if we don't think a course if right for your purposes we'll tell you.
Frequently Asked Questions
Can I pay in installments?
Yes! We offer great payment plans, however full payment up front is the cheapest. You can choose the best payment plan for you from the course page, or call us on 07 55368782 to talk to one of our course consultants for a custom plan.
Can I study from anywhere in the world?
We have many international students. Careerline's range of courses are suitable for any one, anywhere in the world.
Do I get a discount if I enroll in a second course?
Yes. You may claim a 5% fee discount when you enroll in a second course, and a further 10% off a three-course package.
Do I have to sit an Exam?
No. If you are enrolled in a Certificate course (100hrs), the exam is optional. You will be issued with a certificate which proves that you are competent in all units, if you choose not to sit the exam.
Do you have set start dates?
There are no set start dates, you may start at any time. Our courses are all self-paced. As our home page says, 'Courses for Anyone, Anywhere, Anytime'. 'Anytime' includes the start time of your choice. However, we do encourage our students to submit assignments on a regular basis. Wherever possible, we suggest developing a study routine.