Nut Production (Temperate) Online Course
Learn to identify and grow a wide range of edible nuts
Learn from professional university trained horticulturists with decades of industry experience
Build networks within industry and discover opportunities for commercial production or self sufficiency
With increased pressure on food supply & the environment, opportunities for food production experts are set to expand in the future -Now is the time to study.
This course will reveal the world of nut growing, expanding your horizons, deepening your knowledge and laying a foundation for the production of successful nut cropping.
Course Aims:
Identify different nut crop varieties.
Determine the cultivation practices appropriate to a range of different nut crops.
Determine how to propagate a range of different nut plants.
Determine appropriate techniques for harvesting a nut crop.
Specify an appropriate post-harvest treatment for a nut crop.
Develop marketing strategies for nuts.
Detailed Course Outline
This course is made up a number of lessons or units.  Each of these has self assessment questions, a set task (practical homework) and an assignment which you can upload online.  Click below to read about each of the lessons and what you will learn.
There are 8 lessons in this course:
Introduction
What is a nut.
Classification of edible nuts.
Nature and scope of nut production.
System of plant classification.
Plant pronunciation.
More Resources.
The Most Commonly Grown Varieties
Introduction to nuts.
Quick guide to choosing nut trees to grow.
Terminology.
Review culture of different commonly grown varieties of nuts:

Almond.
American Hazelnut.
Cashew.
Peanut.
Walnut.
Macadamia.
Culture of Nuts
Site selection and management.
Site characteristics.
Climate.
Pest and disease, weeds, water and other considerations.
Soils and Nutrition management.
Water management.
Planting, staking, mulching, watering, pest & disease, feeding, pruning, protection from wind, salt, air, etc.
Less Common Nuts
Culture of different less commonly grown varieties of nuts.
Corylus species (Hazels).
Pecan.
Pistachio.
Pine Nuts.
Chestnuts.
Filberts.
Beech, Oak, Sunflower, Pili Nut, Acacia etc.
Propagation
Seed propagation.
Cuttings.
Grafting.
Layering.
Hardening off young plants.
How to propagate a range of specific nut species/cultivars.
Harvest & Post-harvest of Nuts
Techniques for harvesting a nut crop.
Cleaning, Cracking and Shelling.
Drying.
Storage.
Treatment of specific types of nuts:

Almonds.
Chestnuts.
Pine Nuts.
Walnuts.
Pistachios.
Cashews.
Marketing Nuts
Scope and nature of marketing.
Options for marketing nuts.
The marketing process.
Understanding supply and demand with nuts.
Market research.
Uses for nuts -the different products that might be sold:

Food  products, processed or unprocessed.
Mulch.
Craft products.
Timber.
Risk Management
Workplace Health and Safety in the nut industry.
Risk Assessment   (Health, economic, environmental, etc).
Managing risk.
When you have completed the lessons of your Certificate course, you will be given the option of taking the optional exam. It's okay if you don't want the exam, we still issue your Careerline Certificate. For Advanced Certificates however, the exam is compulsory (per module) and are included in the course fee.
Get Free Info Pack
Get your free info pack, just fill in the form below and we'll send it out.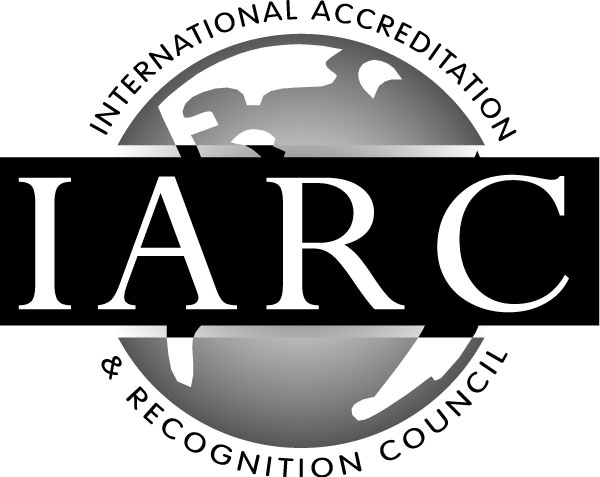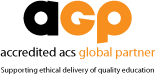 Agriculture spans a wide variety of specializations.  Who your tutor is will depend on which area of agriculture you are studying.  Upon enrollment you will be assigned your own personal tutor who is there to support you throughout your studies.
Get access to your course content anywhere, anytime and study at your own pace.
Connect with other like-minded students and get help from the teacher whenever you have a question.
Graduate from your course knowing that you have what it takes to reach your next step.
Frequently Asked Questions
Can I pay in installments?
Yes! We offer great payment plans, however full payment up front is the cheapest. You can choose the best payment plan for you from the course page, or call us on 07 55368782 to talk to one of our course consultants for a custom plan.
Can I study from anywhere in the world?
We have many international students. Careerline's range of courses are suitable for any one, anywhere in the world.
Do I get a discount if I enroll in a second course?
Yes. You may claim a 5% fee discount when you enroll in a second course, and a further 10% off a three-course package.
Do I have to sit an Exam?
No. If you are enrolled in a Certificate course (100hrs), the exam is optional. You will be issued with a certificate which proves that you are competent in all units, if you choose not to sit the exam.
Do you have set start dates?
There are no set start dates, you may start at any time. Our courses are all self-paced. As our home page says, 'Courses for Anyone, Anywhere, Anytime'. 'Anytime' includes the start time of your choice. However, we do encourage our students to submit assignments on a regular basis. Wherever possible, we suggest developing a study routine.