Organic Plant Culture Online Course
Minimize pest problems, and creating productive farms and healthy gardens without relying upon artificial chemicals – all that takes knowledge, and sometimes a little more hard work.
Through this course you can lay a foundation in the skills needed to be an effective organic gardener or farmer.
Course Aims:
Explain the concepts and principles of organic growing, including the common techniques used in organic growing systems.
Explain the concepts and principles of organic growing, including the common techniques used in organic growing systems.
Determine soil management procedures, which are consistent with organic growing principles.
Determine soil management procedures, which are consistent with organic growing principles.
Determine soil management procedures, which are consistent with organic growing principles.
Explain how pests and diseases are controlled using organic growing principles.
To determine appropriate mulches for use in different organic growing situations.
Determine the appropriate use of seed propagation, in organic plant culture.
Plan the production of an organically grown vegetable food crop.
Plan the production of an organically grown fruit crop.
Detailed Course Outline
This course is made up a number of lessons or units.  Each of these has self assessment questions, a set task (practical homework) and an assignment which you can upload online.  Click below to read about each of the lessons and what you will learn.
There are 10 lessons in this course:
Introduction
Scope and Nature of Organic Growing
Definitions
Influential People in the Organic movement: Lady Balfour, Sir Albert Howard, Jerome Irving Rodale
Different Ways to Garden Organically. Biodynamics, Permaculture
Resources
Plant Culture
Different Cultivation Methods
Crop Rotation
Green Manure
No Dig Culture
Not Till Planting into Grass
Understanding Soils
Physical and Chemical Soil Properties
Soil Profiles
Identifying Soil Type
Soil Structure
pH
Cation Exchange Capacity
Buffering Capacity
Soil water and air, temperature, humus, etc
Organic Matter
Fertilizers and Plant Nutrition
Organic Fertilizers; scope, nature, comparing different types of fertilizer and manure
Animal Manures
Seaweed and seaweed extracts
Liquid Feeds in Organics
Rock Dusts
Management
Importance of Soil
Cultivation Techniques and their affects on soil
Cover Crops
Using Cover Crops
Green Manures as Cover Crops
Nitrogen Fixation
The Rhizobium Bacteria
Mycorrhyzae
Composting
Compost Bins
What can be Composted
Carbon Nitrogen Ratio
Compost heap conditions; cold and hot heaps
How to build a compost heap
Using Compost
Water in the Soil; infiltration, retention, when to water, period of watering
Pests and Diseases
Pest and Disease Prevention
Management Techniques; early intervention, using predators
Allowable inputs
Understanding Plant Problems
Disease Life cycles
Review of Disease Types and their management
Viruses
Review of Pests and their management
Review of Environmental Problems and their Management
Companion Planting
Nutrient Accumulating Plants
Mulching
Scope and Nature
Mulching Materials
Living Mulch
Weed Management, preventative measures, other weed control methods
Seeds
Organic Seeds
Reproduction
Pollination and preventing cross pollination
Choosing Seed Plants for Vegetable Crops
Collection, cleaning, storing seeds
Sowing
Vegetable Growing in your locality
Site Selection
Planning the Crop
Getting the most from a Vegetable Plot
Sowing Vegetable Seeds; outdoors, indoors
Transplanting Seedlings
Crowns, Offsets, Tubers
Selected Vegetables, their culture, production, harvest, etc
Broccoli
Brussels sprouts
Beetroot
Silver beet
Cabbage
Capsicum
Carrots
Cauliflowers
Celery
Chicory
Cucumbers
Egg plants
Kohl rabi
Leek
Lettuce
Onions
Parsnips
Potatoes
Pumpkins
Radish
Spinach
Turnip
Tomatoes
Fruit Growing in your locality
Establishing an Orchard; site, climate, water
Designing an Orchard
Soil Management for Organic Orchards
Winter Chilling, Pollination and other fruit set factors
Choosing Fruit Varieties
Temperate and Cool Climate Fruits Review
Review of Tropical and Sub Tropical Fruits
Vine Fruits
Berry Fruits
Nuts
When you have completed the lessons of your Certificate course, you will be given the option of taking the optional exam. It's okay if you don't want the exam, we still issue your Careerline Certificate. For Advanced Certificates however, the exam is compulsory (per module) and are included in the course fee.
Get Free Info Pack
Get your free info pack, just fill in the form below and we'll send it out.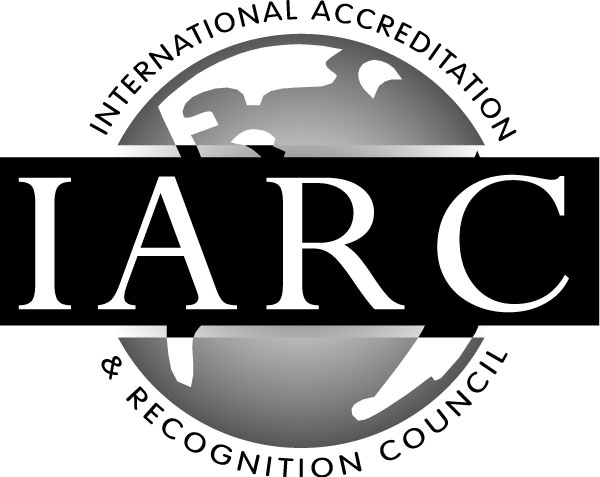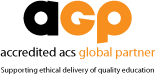 Agriculture spans a wide variety of specializations.  Who your tutor is will depend on which area of agriculture you are studying.  Upon enrollment you will be assigned your own personal tutor who is there to support you throughout your studies.
Get access to your course content anywhere, anytime and study at your own pace.
Connect with other like-minded students and get help from the teacher whenever you have a question.
Graduate from your course knowing that you have what it takes to reach your next step.
Frequently Asked Questions
Can I pay in installments?
Yes! We offer great payment plans, however full payment up front is the cheapest. You can choose the best payment plan for you from the course page, or call us on 07 55368782 to talk to one of our course consultants for a custom plan.
Can I study from anywhere in the world?
We have many international students. Careerline's range of courses are suitable for any one, anywhere in the world.
Do I get a discount if I enroll in a second course?
Yes. You may claim a 5% fee discount when you enroll in a second course, and a further 10% off a three-course package.
Do I have to sit an Exam?
No. If you are enrolled in a Certificate course (100hrs), the exam is optional. You will be issued with a certificate which proves that you are competent in all units, if you choose not to sit the exam.
Do you have set start dates?
There are no set start dates, you may start at any time. Our courses are all self-paced. As our home page says, 'Courses for Anyone, Anywhere, Anytime'. 'Anytime' includes the start time of your choice. However, we do encourage our students to submit assignments on a regular basis. Wherever possible, we suggest developing a study routine.