Permaculture A (Introduction) Online Course
An Introduction to Permaculture.
Course Aims:
Discuss the nature and scope of Permaculture.
Apply an understanding of environmental systems to considerations given to how a Permaculture system is designed.
Describe soils and the impact their characteristics have upon natural and man made environments.
Explain the application of this knowledge to Permaculture.
Describe characteristics of climate and water, and the impact their characteristics have upon natural and man made environments.
Explain the application of this knowledge to Permaculture.
Describe forest systems and their relevance to Permaculture design.
Detailed Course Outline
This course is made up a number of lessons or units.  Each of these has self assessment questions, a set task (practical homework) and an assignment which you can upload online.  Click below to read about each of the lessons and what you will learn.
There are 5 lessons in this course:
Permaculture Concepts
Life Ethics
Permaculture Defined
Guiding Principles -relatve location, multiple functions and elements, elevational planning, energy recycling, etc.
Ideas and Techniques from around the world
Natural Gardening
Organic growing
No dig gardening
Crop rotation
Biological control of pest and disease
Integrated pest management
Living things vary from place to place
Understanding plant names
An easier way to identify plants
Pronunciation of plant names
Understanding the Environment is Key to Permaculture Design
Introduction
Ecology
Ecosystems
Abiotic Components
Biotic Components
Ecological concepts
The Web of Life
Replicating Nature
Successions
Starting a Permaculture Property
Cost, Location, Size
Information required
Structure of a Permaculture System
Choosing a Site
Permaculture Design
Soils in Permaculture
The Role of Soil
Soil Components -gravel sand, silt, colloids
Peds
Naming a Soil
Soil Management
Cycles
Fertilizer Application
Nitrogen
Factors Affecting Nitrogen Release from Organic Sources
Microorganism population
Heat and chemical treatment
pH
Soil temperature
Cultivation and Cover Crops
Drainage and Erosion
How to Measure Soil pH
How to Measure Organic Content of Soil
How to Measure Water Content of Soil
Determining Solubility of Soils
How to Test the Affect of Lime on Soil
Taking Soil Samples for Laboratory Tests
Measuring Salinity
Colourimetry
Climate and Water in Permaculture
Site Types
Degree Days
The Hydrological Cycle
Infiltration
Rainfall
Evapouration
Effective Rainfall
Temperature
Frosts
Extreme Hazards
Permaculture Microclimates
The Greenhouse Effect
Water and Plant Growth
Climatic Influence on Production
Frosts
Climate Considerations for Fruit and Vegetable Production
Climatic Zones
Humans and Water
Minimising Plant Requirements
Household Water
Xeriscaping
Interpreting Weather Reports and Predictions
Precipitation
Wind
Weather Maps
Weather Map Patterns
Interrelationships between Climate, Soil and Plants
Estimating Water Requirements of Plants
Ways to Improve Water Quality, from any Source
Water Impurities – sediment, impurities, colour, chemical impurities
Water Hardness
Alkalinity
Corrosion
pH
Iron
Salinity
Tastes and Odours in Water
Biological Impurities in Water -algae, bacteria
Other Water Chemistry Factors -dissolved gasses, nitrogen cycle
Fish for Ponds
Other Animals in Water
Forest Systems
Biomass
Components of Biomass
Plant Associations
Pinus Monoculture
Eucalyptus Association
Deciduous Forest
Alpine Communities
Myrtaceae Plants
Australian Legumes
Rockeries
Rain forest Systems
Wind, Light and Rain in Forests
Forest Productivity – fuel, food, forage, shelter belt, structural, conservation
Establishment of a Forest
Creating a Rain forest
Maintenance and Upkeep of Forests
Plant Application -trees, shrubs, ground covers
A review of how to grow a variety of different plants for Permaculture
When you have completed the lessons of your Certificate course, you will be given the option of taking the optional exam. It's okay if you don't want the exam, we still issue your Careerline Certificate. For Advanced Certificates however, the exam is compulsory (per module) and are included in the course fee.
Get Free Info Pack
Get your free info pack, just fill in the form below and we'll send it out.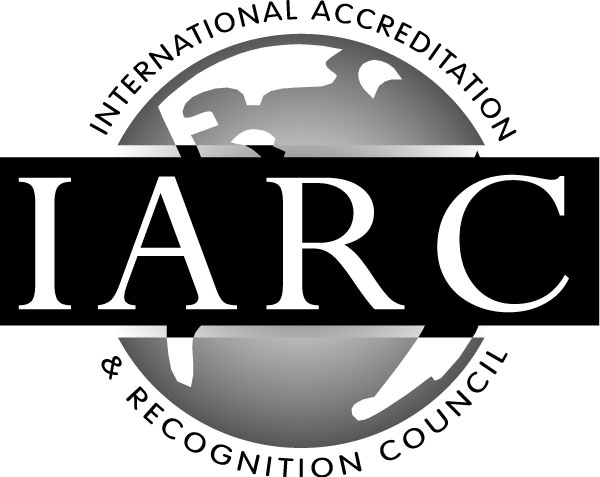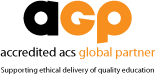 Agriculture spans a wide variety of specializations.  Who your tutor is will depend on which area of agriculture you are studying.  Upon enrollment you will be assigned your own personal tutor who is there to support you throughout your studies.
Get access to your course content anywhere, anytime and study at your own pace.
Connect with other like-minded students and get help from the teacher whenever you have a question.
Graduate from your course knowing that you have what it takes to reach your next step.
Frequently Asked Questions
Can I pay in installments?
Yes! We offer great payment plans, however full payment up front is the cheapest. You can choose the best payment plan for you from the course page, or call us on 07 55368782 to talk to one of our course consultants for a custom plan.
Can I study from anywhere in the world?
We have many international students. Careerline's range of courses are suitable for any one, anywhere in the world.
Do I get a discount if I enroll in a second course?
Yes. You may claim a 5% fee discount when you enroll in a second course, and a further 10% off a three-course package.
Do I have to sit an Exam?
No. If you are enrolled in a Certificate course (100hrs), the exam is optional. You will be issued with a certificate which proves that you are competent in all units, if you choose not to sit the exam.
Do you have set start dates?
There are no set start dates, you may start at any time. Our courses are all self-paced. As our home page says, 'Courses for Anyone, Anywhere, Anytime'. 'Anytime' includes the start time of your choice. However, we do encourage our students to submit assignments on a regular basis. Wherever possible, we suggest developing a study routine.