Permaculture Systems Online Course
Permaculture is a design philiosophy that enables sustainable living.  The word Permaculture was coined by Bill Mollison & Dave Holmgren in the 1970's.  It is an abbreviation of the works "Permanent Agriculture".
Permaculture holds three central tennants:
Care of the Earth
Care of People
Return of any surplus
A permaculture system is a unique landscape where all the plants and animals live in balance in a self sustaining ecosystem. Permaculture has an ethical approach to designing land use and community systems, to provide food, ecological habitats and other essentials needed for human survival. Learning to develop plans for permaculture systems (ie. a unique landscape where plants and animals live in a balanced and self sustaining ecosystem) is a crucial part of the permaculture process.
This course is suitable for:
students of permaculture who cannot access a working permaculture property
students in remote areas or those who cannot access face-to-face PDC courses
Detailed Course Outline
This course is made up a number of lessons or units.  Each of these has self assessment questions, a set task (practical homework) and an assignment which you can upload online.  Click below to read about each of the lessons and what you will learn.
There are 8 Lessons in this course:
Permaculture principles
Nature and scope
Principles of permaculture
Location
Functions
Elements
Elevation planning
Biological resources
Recycling energy
Diversity
Natural succession
Maximising edges
Other concepts and systems that have been incorperated into permaculture
Sustainability
Organics
No dig gardening (from Esther Deans)
No till planting
Crop rotation
Green manure cropping
Composting
Companion planting
Pest and disease prevention and management
Design principles
Ecosystems
Abiotic components of an ecosystem
Biotic components of an ecosystem
Ecological concepts and terms
Biomass
Understanding climate
Microclimates
Degree days
Water in permaculture systems
Minimising water needs
Arid landscapes
Irrigation
Using swales
Reed beds for waste water treatment
Reed bed plant species
Hydrological cycle
Water – Direct fall onto land surface, intercepted fall, fall onto water bodies
Rainfall, Evapouration, Infiltration
Effective rainfall
Soil Environments – micro organisms, organic matter
Types of soil degradation
Types of erosion & control
Salinity and its control
Soil acidification and management of pH
Wildlife in a Permaculture system
Structure of a Permaculture system
Plants and their function in permaculture
Guilds and stacking
Successions
Zone & sector planning
Scope and nature
Five standard zones
Sectors
Landscape profile
Site selection
Pre planning information; what is needed and how to find it
Procedure for concept design ; step by step
Recording site and locality details
Permaculture techniques
Forsests and trees
Trees as energy transducers
Types of forests; fuel, food, forage, shelter, barrier, structural, conservation
Forest establishment
Designing fire or wind break
Fire resistant plants
Mandala gardens & their construction
Keyhole beds
Water bodies in a permaculture system
Water body design
Water containment options
Water plants (Three types)
Managing water bodies
Animals in Permaculture
Location for animals
Functions for animals in a permaculture system
Bees, poultry, pigs, cattle
Grazing animals
Types of fencing (post and rail, hedge, wire, barbed wire, electric, banks and rises, gates
Animal water supply
Shelter for animals – trees, a valley, purpose built shelter
Birds
Earthworms
Aquaculture scope and nature
Aquaculture production systems (EP and IP)
Aquaculture species
Aquaculture management
Harvesting fish
Plants in Permaculture
Scope and nature of plants for use in permaculture
Growing vegetables organically
Physical characteristics of a soil
How to test and name a soil
Chemical characteristics of a soil
Soil nutrition
Fertilisers
Animal manures
Liquid plant feeds
Rock dusts
Nitrogen fixation
Mycorrhyzae
Identifying plant nutrient deficiencies
Using mulches
Types of mulch
Weed management
Preventative weed control
Other methods of weed control
Culture of selected permaculture plants – asparagus, black locust, cassava, chicory, danelion, endive, fennel, garlic, ginger, horseradish, leek, mint, okra, pigface, rhubarb, sweet potato, tarowarrigul greens, water cress, water spinic, yams
Culture of selected fruits – apple, apricot, cherry, citrus, fig, loquat, nasi pear, olive, peach, pear, plum, quince
Culture of selected tropical fruits – avocado, banana, carambola, coconut, custard apple, guava, mango, paw paw, pepino, pieapple
Culture of selected vines – grape, passionfruit, kiwifruit
Culture of selected berries
Culture of selected nuts
Culture of rarer nuts
Crop plants which grow in shade
Fodder plants
Plant pest and disease management for permaculture
Plants with insecticidal properties
Appropriate Technologies
Scope and nature of appropriate technology
Solar energy
Wind energy
Methane
Biofuel power
Composting toilets
Energy efficient housing
Living fences (hedges, hedgerows etc)
Water recycling
Domestic needs – climate control, space heating, washing and drying clothes, cooking and cook stoves, refrigeration and cooling, hot water supplies, water conservation, electricity and lighting
Alternative energy and management
Waste disposal: kitchen waste, non composting waste, recycling
Biological filtration system
Conservation and recycling
Types of waste water (liquid waste, grey water, black water)
Energy conservation
Solar energy
Solar greenhouses
Preparing a Plan
Scope, nature and methods
Designing for natural disasters
Drawing a plan
Developing the final design
When you have completed the lessons of your Certificate course, you will be given the option of taking the optional exam. It's okay if you don't want the exam, we still issue your Careerline Certificate. For Advanced Certificates however, the exam is compulsory (per module) and are included in the course fee.
Get Free Info Pack
Get your free info pack, just fill in the form below and we'll send it out.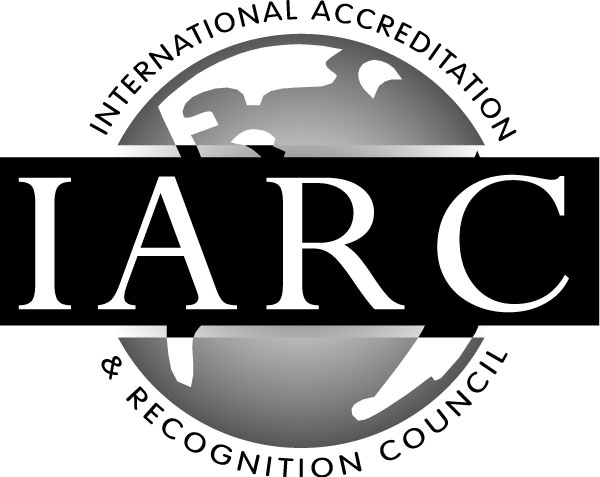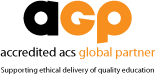 Agriculture spans a wide variety of specializations.  Who your tutor is will depend on which area of agriculture you are studying.  Upon enrollment you will be assigned your own personal tutor who is there to support you throughout your studies.
Get access to your course content anywhere, anytime and study at your own pace.
Connect with other like-minded students and get help from the teacher whenever you have a question.
Graduate from your course knowing that you have what it takes to reach your next step.
Frequently Asked Questions
Can I pay in installments?
Yes! We offer great payment plans, however full payment up front is the cheapest. You can choose the best payment plan for you from the course page, or call us on 07 55368782 to talk to one of our course consultants for a custom plan.
Can I study from anywhere in the world?
We have many international students. Careerline's range of courses are suitable for any one, anywhere in the world.
Do I get a discount if I enroll in a second course?
Yes. You may claim a 5% fee discount when you enroll in a second course, and a further 10% off a three-course package.
Do I have to sit an Exam?
No. If you are enrolled in a Certificate course (100hrs), the exam is optional. You will be issued with a certificate which proves that you are competent in all units, if you choose not to sit the exam.
Do you have set start dates?
There are no set start dates, you may start at any time. Our courses are all self-paced. As our home page says, 'Courses for Anyone, Anywhere, Anytime'. 'Anytime' includes the start time of your choice. However, we do encourage our students to submit assignments on a regular basis. Wherever possible, we suggest developing a study routine.