Self Sufficiency II Online Course
Study the practical skills to get independence by growing and harvesting and preserving your own foods.
Course Aims:
Explain the importance of good diet and nutrition to good health
Discuss the potential for increasing self sufficiency by growing your own food in a kitchen garden.
Describe the potential and appropriate procedures for vegetable growing in your area.
Describe the potential for fruit growing and appropriate fruit growing procedures for your locality.
Describe the process of practices like bottling to extend the shelf life of produce.
Explain the process of practices like freezing and drying to extend the shelf life of produce.
Describe the principles of animal production and processing animal products, where someone is seeking to improve dietary self sufficiency.
Describe growing and cooking with herbs, where someone is seeking to improve dietary self sufficiency.
Describe the use of eggs and cheese where someone is seeking to improve dietary self sufficiency.
Describe the use of grains in a situation where someone is seeking to improve dietary self sufficiency.
Detailed Course Outline
This course is made up a number of lessons or units.  Each of these has self assessment questions, a set task (practical homework) and an assignment which you can upload online.  Click below to read about each of the lessons and what you will learn.
There are 10 lessons in this course:
Diet and Nutrition
Introduction to good health
Science of nutrition
Nutritive Values of different foods
Effects of Inadequate Nutrition
Food allergies
Water
How to be a Vegetarian
Vegetables -nutritive value, fibre
Health Basics, Natural Body Cycles
Major Food Groups,
Dietary Sources for different nutrients
Choosing and Using Vegetables
Understanding Carbohydrates and Diet
Fats, Protiens, Minerals and Diet
Energy Production
Recipes and A well balanced diet.
Living a Well Balanced Life -eating, exercise, etc
Establishing a Kitchen Garden
Why Grow Herbs and Vegetables
Deciding food plants that can be grown in your garden,
What you can grow, and how you might use it
Designing a productive garden.
Managing Water for Optimum Value
Integrated Pest Management
No Dig Growing Method
Permaculture Gardening
Biodynamic Growing
Other Growing Methods
Understanding and Managing Soil
Getting Started with a Vegetable Garden
Vegetables
Growing Vegetables from Seed
Transplanting Seedlings, Crowns, Offsets and Tubers
Using Cold Frames or Cloches
Culture for specific types of vegetables, including:
Brassicas
Lettuce
Legumes
Onion
Potato
Tomato
Others incl. Beetroot, Capsicum, Carrot, Celery, Corn, Eggplant, Parsnip, Spinach, Cucurbits
Others including: Artichokes, Garlic, Asparagus, etc.
Mint, Fennel, Dandelion
Mushrooms
Harvesting Vegetables
Growing -fertiliser, pest and disease management
Fruit
Establishing a Orchard -What to consider
Orchard Location
Cross pollination, Winter Chilling
Pruning in the Home Orchard
Cultural techniques for different types of fruits & berries
Citrus
Apples
Apricots
Avocado
Cherry
Fig
Grape
Olive
Pear
Peach
Raspberry
Strawberry
Other Fruits: Mango, Medlar, Olive, Papaya, Pineapple, Blackcurrant, Kiwi Fruit and more
Cutting Propagation
Bottling
Scope and Nature of Bottling
Equipment
Techniques for jelly/jam making
Sauces
Pickling
Bottling
Freezing and Drying
Scope and Nature of Freezing
Freezing Tips
Anti Browning agents
How to Soften Water
Managing a Freezer
Vegetables you can Freeze
Harvesting and preserving techniques
Scope and Nature of Drying
Tips for Drying
Producing Milk and Eggs
Milk Production
Choosing a Dairy Breed
Cows, sheep and goats
Nature and Composition of Milk
Milk Protein
Factors affecting Milk Composition
How Milk is Made
Lactation Cycles
Managing a Dairy Cow
General Methods of Caring for Animals
Animal Feed, Water and Health
Scope and Nature of Poultry
Feed and Water for Poultry
Developing an egg production system
Keeping Goats
Pasture Management
Growing & Cooking with Herbs
Growing Herbs
Harvesting Herbs
Storing Herbs
Drying and Freezing herbs
Companion Planting
Selection and cultivation of culinary herbs
Recipes for cooking with herbs.
Using Herbs -Garnishes, Condiments, Medicinal Uses, Teas, Flavourings etc
Egg and Cheese Cookery
Value of Eggs
Storage and use of eggs
Distinguishing different types of cheese, cooking with eggs & cheese.
Grain
Different Types of Flour -wheat, corn, oat, soy, etc
Role of Cereals in Nutrition
Characteristics of Different Grains
Using Grains
Baking with Herbs
Baking bread, etc.
When you have completed the lessons of your Certificate course, you will be given the option of taking the optional exam. It's okay if you don't want the exam, we still issue your Careerline Certificate. For Advanced Certificates however, the exam is compulsory (per module) and are included in the course fee.
Get Free Info Pack
Get your free info pack, just fill in the form below and we'll send it out.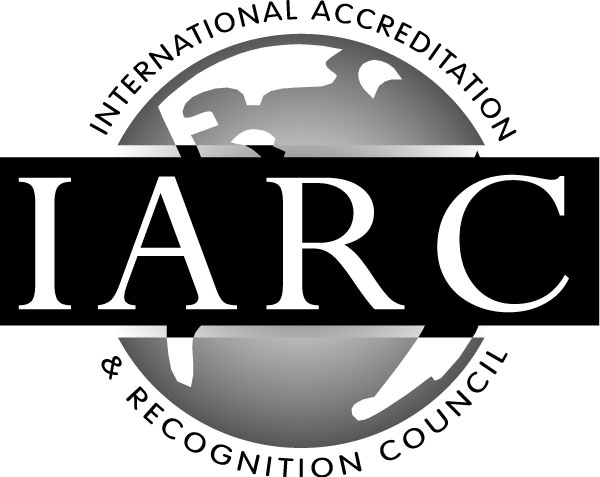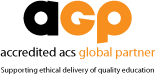 Agriculture spans a wide variety of specializations.  Who your tutor is will depend on which area of agriculture you are studying.  Upon enrollment you will be assigned your own personal tutor who is there to support you throughout your studies.
Get access to your course content anywhere, anytime and study at your own pace.
Connect with other like-minded students and get help from the teacher whenever you have a question.
Graduate from your course knowing that you have what it takes to reach your next step.
Frequently Asked Questions
Can I pay in installments?
Yes! We offer great payment plans, however full payment up front is the cheapest. You can choose the best payment plan for you from the course page, or call us on 07 55368782 to talk to one of our course consultants for a custom plan.
Can I study from anywhere in the world?
We have many international students. Careerline's range of courses are suitable for any one, anywhere in the world.
Do I get a discount if I enroll in a second course?
Yes. You may claim a 5% fee discount when you enroll in a second course, and a further 10% off a three-course package.
Do I have to sit an Exam?
No. If you are enrolled in a Certificate course (100hrs), the exam is optional. You will be issued with a certificate which proves that you are competent in all units, if you choose not to sit the exam.
Do you have set start dates?
There are no set start dates, you may start at any time. Our courses are all self-paced. As our home page says, 'Courses for Anyone, Anywhere, Anytime'. 'Anytime' includes the start time of your choice. However, we do encourage our students to submit assignments on a regular basis. Wherever possible, we suggest developing a study routine.