Short Course on Vertical Farming and Gardening
Explore ways of growing plants in small spaces for amenity or as a crop. Vertical farming is a logical and effective way of growing vegetables, fruits and herbs in urban areas not only for personal needs, but also as a small commercial farm.
This course has been developed as a starting point for:
Home Gardeners seeking to grow their own food
Urban Farming start ups seeking to optimise the production from limited space
Interior and exterior landscapers, seeking to create greener, healthier spaces in residential, commercial and public places.
It is possible with a little know how and planning, to create a profitable urban farm. Walls of plants can be used to transform courtyards, building interiors and stark urban landscapes; improving air quality, reducing temperature extremes and enhancing human well-being in many other ways.
How does it work?
At the end of each lesson, you will be given a short interactive test to undertake, which will provide an indication of how your learning is progressing. Upon completing the very last lesson, you will be offered a more thorough automated test or examination. This final assessment can be undertaken at any time of day or night; and any day of the week; and if you achieve an overall pass (60% or more); you will be able to obtain a "certificate of completion" with your name and completion date on it.
Note: these short courses are self-guided online courses and are not to be confused with our tutor-supported online courses.
There are 7 Lessons in this course:
NATURE AND SCOPE OF VERTICAL GROWING
Nature of vertical growing
Green walls
Green facades
Crop production
Scope of vertical growing
The uniqueness of vertical gardening
Where to grow
How to grow
Benefits of vertical gardening
Mental well-being
Physical health
Environment
Food production
Reasons to create a green wall
Understanding biophobia
Health problems of biophobic design
Review what you have been learning
BUILDING THE GREEN WALL
The living wall
Design and construction of green walls
Hydroponic systems
Loose media/substrate systems
Fixed media systems
Mat media
Sheet media
Customising
Waterproofing walls
Weight loading
Irrigation
Drainage
Lighting
Nutrition
Other design considerations
Green wall design
Design considerations
GREEN FACADES
The green façade
Options for creating green facades
Some techniques in detail
Climbing plants
Hanging baskets
Window boxes
Epiphytes
Espaliers
Growing plants on trellis
Hedges
Wall shrubs
Green facade preparation
More on epiphytes
Succulents in green walls
VERTICAL FOOD PRODUCTION
Making use of vertical crop growing
Hydroponics
Nft systems
Alternative layouts for vertical nft systems
Nft system choices
Aeroponics
Gravel and loose culture
Aquaponics
Mushroom farms
Upright systems
Growing in protective structures
Greenhouse hydroponics
Design considerations
Temperature
Relative humidity and vapour pressure deficit
CO2 and O2
Water
Plant nutrients
Control of the environment
Artificial lighting
Outdoor vertical food gardens
Growing cucurbits in vertical systems
Cultural methods
AUTOMATION
The need for automation
Automated systems
Irrigation and fertiliser
Automated irrigation systems for green walls
Fertigation of green walls
Monitoring vertical growing systems
Optimum air quality
Drone inspections
Cation exchange capacity
Measuring ec levels
Measuring ph levels
Automated irrigation of hydroponic green walls
Ph tests for hydroponics
Ec testing
Automatic ec and ph testing and control
Irrigation pumps
MAINTENANCE
The range of maintenance tasks
Inspection tasks
Maintenance tasks
Maintenance of plants
The nature of plants
Watering climbers
Feeding
Mulching
Pruning and rejuvenating plants
Maintaining plants in containers
Watering
Feeding
Re-potting
Maintenance of hanging baskets
Problems with containers
Maintenance of hard landscape components
Maintaining plant health
Symptoms and diagnosis
How to conduct an inspection
Symptoms of nutrient deficiency
Pests and diseases problems
Occupational health and safety
Duty of care
Risk assessment
Identifying hazards and risk
Example of a risk assessment procedure
Work place safety
Safety with tools and equipment
General safety rules
Maintaining vertical gardens and farms
Maintenance issues when retrofitting green walls
Avoiding problem materials which increase maintenance
PLANT SELECTION
Planting considerations
Plants for green walls
Plants for green facades
Climbers to grow on trellis
Wall shrubs
Plants for hanging baskets
Plants for window boxes
Plants for hedging
Plants for vertical farms
Growing strawberries in vertical farms
Organic of cultivation of strawberries in green wall containers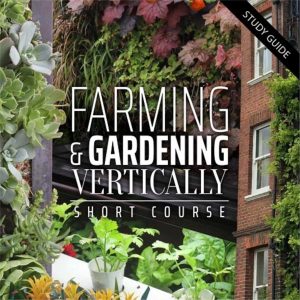 Explore ways of growing plants in small spaces for amenity or as a crop. Vertical farming is a logical and effective way of growing vegetables, fruits and herbs in urban areas not only for personal needs, but also as a small commercial farm. This course has been developed as a starting point for: Home Gardeners seeking to […]
Duration
20 hours
Enroll
Anytime
Delivery
Online
Includes
Lessons, Quizzes, Final Test, Certificate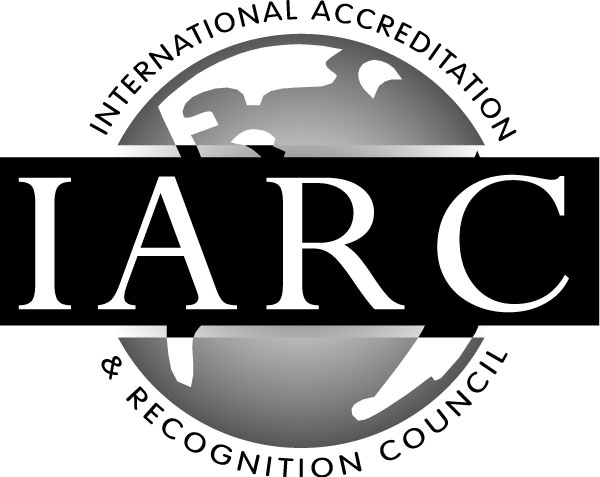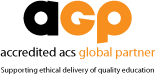 Get started today
Duration
20 hours
Enroll
Anytime
Delivery
Online
Includes
Lessons, Quizzes, Final Test, Certificate