Ornithology Online Course
A fascinating guide into the world of birds, especially suited for those with a passion for bird-watching
Learn about classifications and biology, environments and migration patterns. Review the varied ecosystems, from marine birds to wetlands and hardy desert dwellers.  Discover how to go about attracting birds to the home garden.
This course is suitable for:
animal carers
zoo keepers
bird watchers
environmental workers
veterinary nurses
pet shop employees
anyone with a passion for birds
Course Aims:
Discuss the study of birds, including bird taxonomy
Describe anatomical and physical characteristics of birds.
Discuss a range of different common and widespread land birds.
Discuss a range of different flightless and long legged birds including Ratites and Ciconiiformes.
Discuss and describe a range of water birds and sea birds.
Discuss and describe a range of hunting birds.
Discuss and describe a range of Passeriformes.
Discuss and describe a range of parrots and other birds..
Explain domestication of birds and the methodology and implications of attracting and feeding wild birds.
Detailed Course Outline
This course is made up a number of lessons or units. Each having self assessment questions, set tasks (practical homework), and an assignment which you can upload online.  Click below to read about each of the lessons and what you will learn.
There are 9 Lessons in this course:
Classification and Introduction to Bird watching
Nature and scope of ornithology (over 9,000 species)
Place of Birds in Nature
Bird Classification (Aves, Ratitae, Carinate)
Use of common names and scientific names
Fossil or Extinct Birds
Classes and Sub Classes
Comparing characteristics of different Super orders
Comparing characteristics of all major bird Families
Resources for further information
Bird Watching equipment
The Biology of Birds
Anatomical features
Skeleton
Feathers
Feather Colour
Wings
Wing Types (elliptical, high speed, long soaring, high lift)
Legs and Feet
Beaks and Bills
Internal Structure
Respiration
Excretion
Digestion
Circulation
Senses
Avian Behaviours (Flight, Diving, Reproduction, Courtship, Bonding, Territoriality, Nesting)
Formation of Eggs and Hatching
Feeding
Vocalisations
Migration
Habitats
Common and Widespread Land Birds
Eagles and Relatives; Carthatidae (New World vultures, condors)
Pandionidae (osprey)
Accipitridae (hawks, eagles, kites)
Sagittariidae (secretary bird)
Falconidae (falcons, caracaras)
Crows and their Relatives
Butcher birds, Currawongs and related birds
Pigeons (structure, feeding, breeding, types)
Doves
The Dodo
Cuckoos
Pest and Introduced Birds (for man countries); Indian Mynah, Sparrow, Thrush, Starling, etc
Giant Birds and Long Legged Birds
Ratitites; Ostrich, Emu, Moa, Rhea, Cassowary, Kiwi, South American Tinamous, extinct giant Elephant bird and Dodo
Herons, Storks and relatives
Seabirds and Water Birds
Anseriformes; ducks, geese, swans etc
Gruiformes; cranes, coots, mud hens, rails
Charadriiformes; sandpipers, snipes, curlews, plovers, dotterels, etc
Gaviiformes; divers
Gulls, Skuas, Auks, Puffins, Terns
Tube Nosed Birds
Albatrosses
Petrels, Storm Petrels and Diving Petrels
Pelicans and Relatives
Gannets
Cormorants
Boobies, Frigate Birds, Tropic Birds
Penguins
Hunters -Birds of Prey, Owls, and Kingfishers
Eagles
Eagle species
Hawks
Kites
Osprey
Falcons
Vultures
Owls
Breeding behaviours of birds of prey
Kingfishers
Passeriformes
Scope of "songbirds" or "perching birds".
Features common to Passeriformes
Varieties of Passeriformes (Primitive and Advanced)
Muscicapidae; thrush
Robins
Flycatchers, Larks, Pippits, Wingtails
Swallows and Martins; physical characteristics, breeding and nesting
Fringilllidae; finches
Other Birds
Parrots; structure, feeding, breeding, species
Honeyeaters, Swifts
Galliformes; chicken.
Other Orders
Attracting, Feeding and Keeping Birds
How plants benefit birds
Plants that attract birds
Feeding Birds
Bird Care; parasites, catching and handling, caring for a sick bird
Common Ailments
When you have completed the lessons of your Certificate course, you will be given the option of taking the optional exam. It's okay if you don't want the exam, we still issue your Careerline Certificate. For Advanced Certificates however, the exam is compulsory (per module) and are included in the course fee.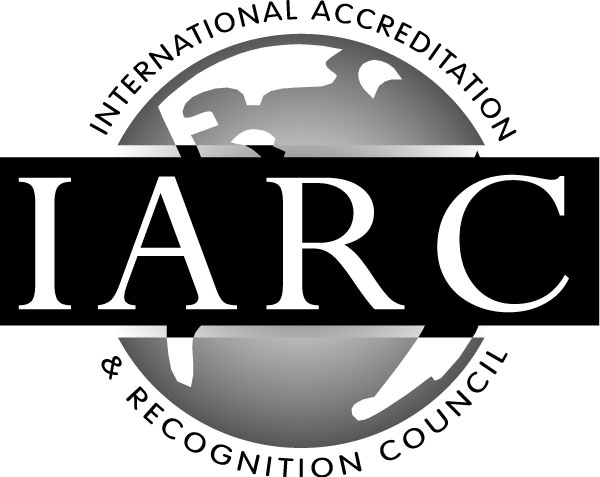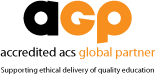 Dr Karen Catchpole  B.VSc. (Hons)
Karen brings to Careerline great experience and expertise in animal Science. Karen is a practicing veterinarian, now in her own small animal hospital, after working in varied roles over 17 years since graduation from Sydney University with first class honours.  Karen continues to maintain active involvement in education in both professional development and in tutoring both vocational and university students.  Karen's field of expertise is in internal animal medicine & surgery of cats & dogs.
Dr. Karin Dreyer-Haasbroek  B.V.S.   M.Sc.  (Parasitology)
Karin's love and passion for animals stem from growing up on a farm in South Africa. After gaining her Veterinary Science degree she worked in mixed general practice while completing a master's degree in Veterinary Parasitology. Living and working in South Africa exposed Karin to a vast range of experiences in the clinical veterinary field: treating patients ranging from marmoset monkeys to lions to the everyday cat, dog or horse. Two years as a Laboratory Vet resulted in helping farmers tackling livestock health problems in a variety of farm production systems. Since her move to Western Australia with her family, Karin has been working in a small animal practice.  During her 20 years as a vet, she has been involved in several research projects and the tutoring of students in various fields of animal science. She enjoys mentoring students and sharing her knowledge and she loves helping students flourish and realise their full potential.
Get access to your course content anywhere, anytime and study at your own pace.
Connect with other like-minded students and get help from the teacher whenever you have a question.
Graduate from your course knowing that you have what it takes to reach your next step.
Frequently Asked Questions
Can I pay in installments?
Yes! We offer great payment plans, however full payment up front is the cheapest. You can choose the best payment plan for you from the course page, or call us on 07 55368782 to talk to one of our course consultants for a custom plan.
Can I study from anywhere in the world?
We have many international students. Careerline's range of courses are suitable for any one, anywhere in the world.
Do I get a discount if I enroll in a second course?
Yes. You may claim a 5% fee discount when you enroll in a second course, and a further 10% off a three-course package.
Do I have to sit an Exam?
No. If you are enrolled in a Certificate course (100hrs), the exam is optional. You will be issued with a certificate which proves that you are competent in all units, if you choose not to sit the exam.
Do you have set start dates?
There are no set start dates, you may start at any time. Our courses are all self-paced. As our home page says, 'Courses for Anyone, Anywhere, Anytime'. 'Anytime' includes the start time of your choice. However, we do encourage our students to submit assignments on a regular basis. Wherever possible, we suggest developing a study routine.